Scoops of happiness, that's what icecreams are! Look no further when you are out and about town, hunting for the creamiest icecreams in Singapore.
1. Godiva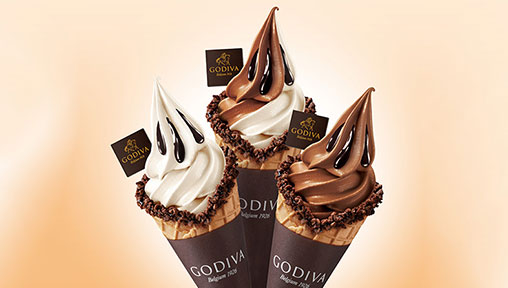 There's no denying the joy we felt when Godiva introduced its soft serves! These indulgent ice creams come in three flavors, drizzled with chocolate sauce and topped with a piece of chocolate. Find them at all Godiva stores and counters.
2. Udders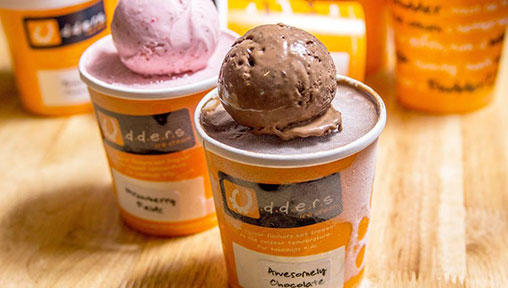 With outlets all across the Island, Udders is the perfect place for your boozy ice-cream fix(there are plenty of non alcoholic versions too). Try their Baileys and bourbon" flavor, or if you are a beer fan, go straight for the "Octobeer"
3. 320 Below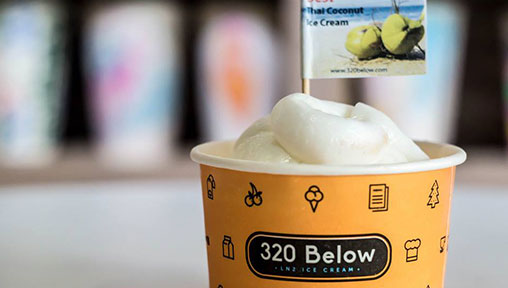 At Singapore's first Nitro ice-cream parlour, the ice-cream is made right in front of you using liquid nitrogen. Pick off the menu or try mixing existing flavors for your own unique combination. Just so intriguing!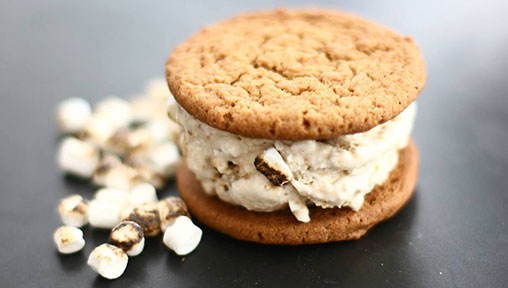 Although without a physical store, their gourmet ice-cream sandwiches are available at various cafés and supermarkets. Alternatively order directly from their site (they deliver island wide, with free delivery for orders over $100). Looking for inspiration? You can't go wrong with their "Toasted Marshmallow" ice- cream sandwich.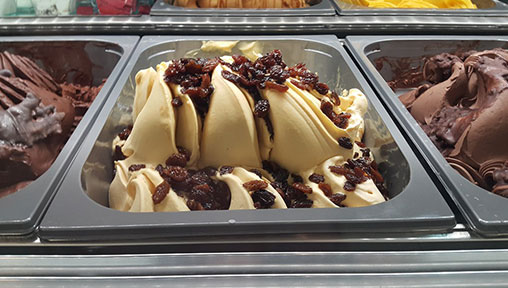 For a lighter alternative to traditional ice-cream check out this Gelato Bar located at NTU. Heralded as the first 'live' gelato concept in Singapore, the gelato here is freshly churned daily. +39 Gelato Bar use no added flavorings, colours, preservatives or chemical additives of any kind. For extra uniqueness, try their "salted Peanut" flavor.
6. Honey Creme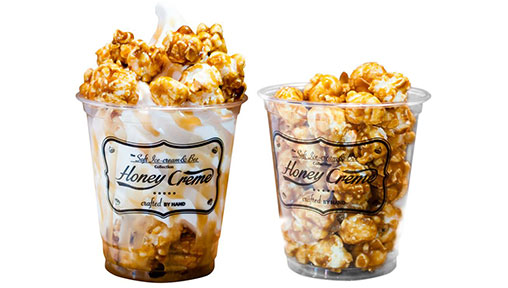 This popular Taiwanese Chain opened at 313 Somerset in 2014 and has been on the popular ice cream circuit for a while. Expect quirky, fun elements including their famous soft serve along with unique toppings like caramel popcorn, bacon bits or cotton candy.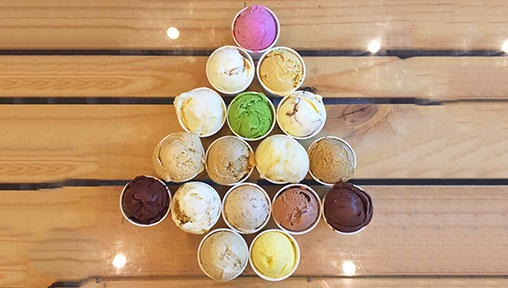 Located at Bencoolen Street, this little ice-cream parlour offers handcrafted ice-cream in yummy flavours. Proud of their no artificial flavouring rule, Merely prefer not to disguise their icecreams with toppings or other extra bits - truly believing in the beauty of their product. Their offering change quite regularly so do check out their facebook page for new flavors before heading out.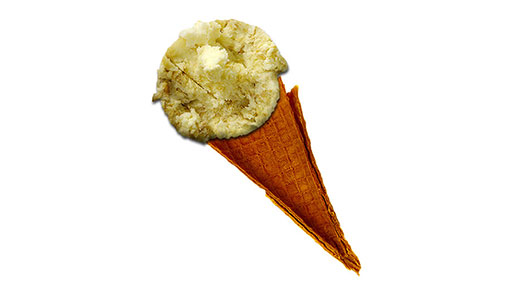 Located at Beach Road, this ice-cream parlour specializes in out of the box flavors like salted coconut and mango sticky rice. Or bring on the savoury and sweet cream combination of Parmigiano Reggiano Cheese with a mix of cream crackers coated in white chocolate. What's not to love!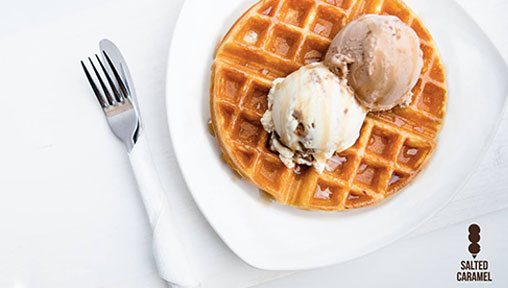 Located at Upper Thomson Rd, this artisan ice-cream shop promises ice-cream without the artificial sweeteners or preservatives. Try their Earl Grey flavored ice-cream. Posh ice cream indeed!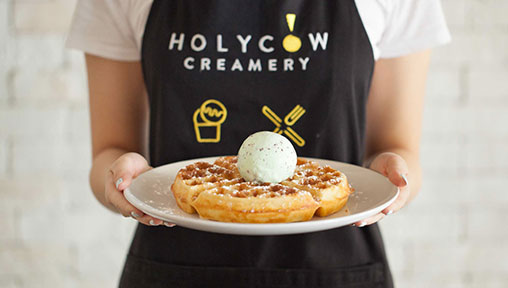 Looking for a chill out spot in Yishun? Holy Cow Creamery offers you the creamiest icecreams along with super crispy waffles that you have to try! From Black sesame to a Salted Gula Melaka (amongst other traditional flavours), the range on offer is wide and never boring.