Working in Singapore's Central Business District (CBD)? When you've got a busy work schedule and no time to even grab lunch, going for a workout may be the last thing on your mind. But what if you could keep fit with a class just walking distance from your office?
Here are 10 workout classes that are conveniently located in one of the gyms near you.
1.   Zumba and Body Combat
To encourage the adoption of a healthy lifestyle, Virgin Active is organising 'Workout in the Park' – a series of outdoor mass workout sessions that is open to the public from now till 30th December 2017.
These outdoor classes are conducted twice a week - Body Combat on Tuesday evenings and Zumba Saturday mornings - and held at Tanjong Pagar Centre's Urban Park.
Locations: Level 6, Tower 2, One Raffles Place, Singapore 048616 & 7 Wallich Street, #06-01, Tanjong Pagar Centre, Singapore 078884
2. Aerial Yoga and Grit Strength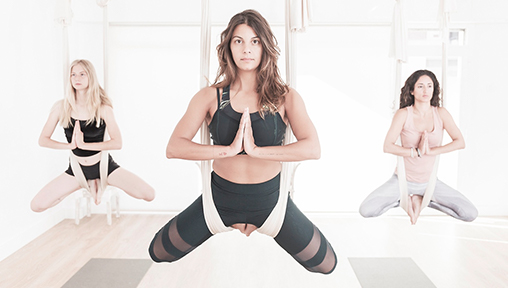 Aerial yoga is facilitated with the support of a hammock that keeps you suspended in the air. It is good for decompressing the spine, hence alleviating back pain, and at the same time builds strength, flexibility and mental focus.
True Fitness also offers LES MILLS GRIT™ Strength which is a 30-minute high-intensity interval training (HIIT) workout, designed to improve strength and build lean muscle. This workout uses barbell, weight plate and body weight exercises to blast all major muscle groups.
Location: 30 Raffles Place, #07-00 Chevron House, Singapore 048622
3. Pilates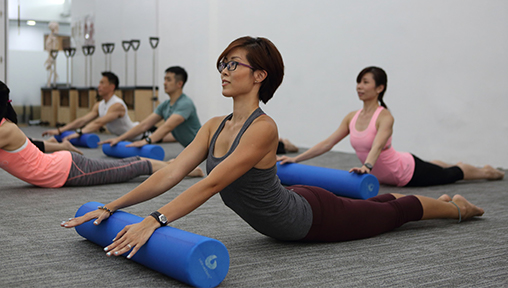 Pilates Body Tree is Singapore's first Mobility Fitness™ training studio. The studio has developed PBT Signature® which comprises of 8 class types that highlight the different benefits of Pilates. The classes work in tandem to build flexibility, mobility and strength.
Location: 99 Amoy Street, #01-01, Singapore 069919
4. Barre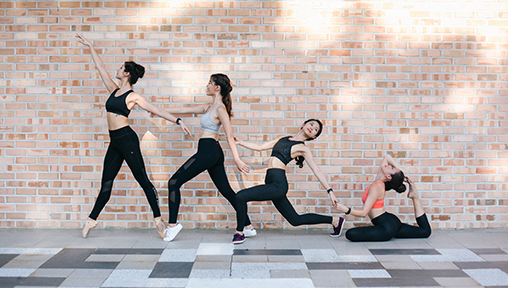 The WeBarre Signature Multi-Level class is a faster-paced, dynamic, cardio and energetic workout while the Fundamentals classes focus on building strength, alignment and burning deep into those tiny little muscles you never knew existed. The workouts brings together the best of ballet, pilates, strength training and yoga in a dynamic 60-minute class.
Locations: 86B Tanjong Pagar Road, Singapore 088507 & 5A Stanley Street, Singapore 068724
5. Yoga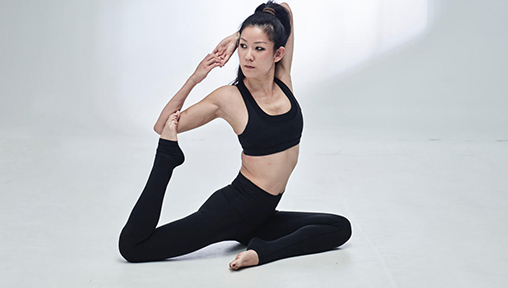 The search for greater meaning in our lives, is the most powerful motivation towards transformation in the way we live. If you are looking to embark on this journey of transformation, get acquainted with the teachings of Hom Yoga. The institution offers classes in all types of yoga including hot, ashtanga, hatha, vinyasa, yin, and prenatal.
Location: 3 Canton Street, #02-01, Singapore 049745
6.  Boot Camp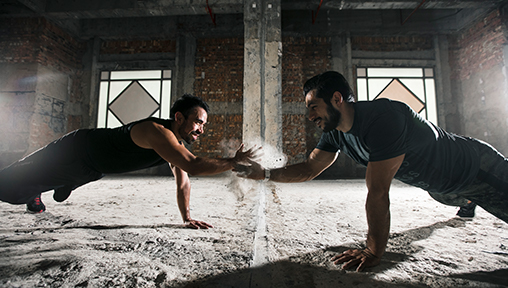 This class at Pure Fitness is a form of military exercise training comprised of circuit training with drills that include jumping jacks, push-ups, squats, lunges and complete core training. You will never get bored as the workout changes every day but the intensity stays the same.
Location: Level 6, Asia Square Tower 1, 8 Marina View, Singapore 018960
7.  Kickboxing and Muay Thai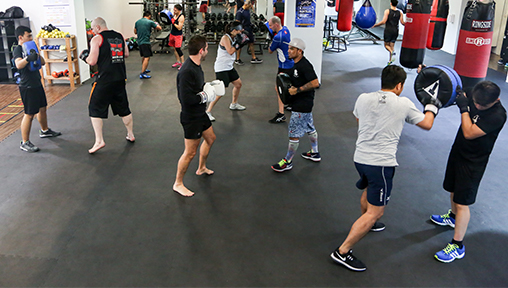 Vanda Boxing Club provides Boxing and Muay Thai classes for novices and experienced practitioner. Using a combination of cardiovascular and resistance training methods, along with first class equipment, this gym is for those who wish to be leaner, stronger and have greater muscle tone.
Location: 108 Robinson Road, #01-01, Singapore 068900