Forget trying to buy acai berries from source, the real Super Foods are already in your kitchen! If you have been looking for food items that contain high levels of much needed vitamins and mineral (also called Super Foods), read this before you rush to buy that exotic ingredient everyone is talking about!
From rich sources of Omega to natural antioxidants, we take you back to your humble kitchen.
1. That little pot of Greek Yogurt hiding in your refrigerator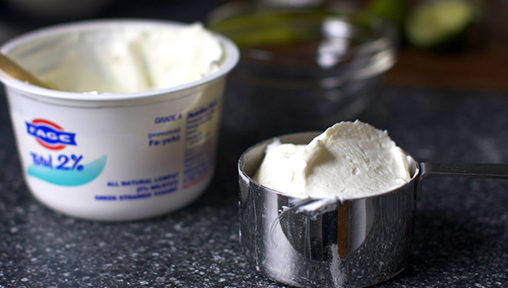 We all knew regular yogurt was good, but it's thicker, creamier cousin is full of protein and antibiotics. A few spoonfuls will fill you up fast, improve digestion and also give that extra bit of strength to your immune system. Greek Yogurt also makes it to our top healthy substitute list for cream and sour cream recipes.
2. Those 2 for 1 Blueberries you got at the grocery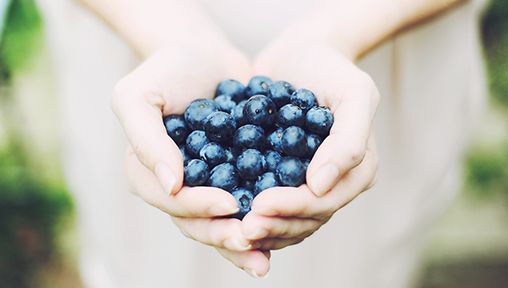 A favourite with the kids, think of Blueberries as Vitamin C capsules, chocker full of cancer fighting compounds. Perfect just on their own or in a smoothie (that's 2 superfoods in one!), they are an excellent source of fibre too. When added to batter you can pass them off as Rapunzel themed pancakes like we do every Sunday!
3. That lonesome can of Oatmeal in your pantry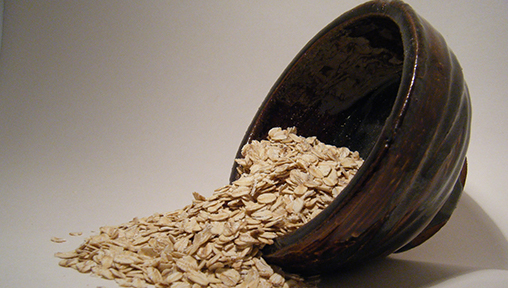 You heard it right! Boring old Oatmeal is actually a Super Food too. While it's high in fiber properties are well acknowledged, Oatmeal is also a house of antioxidants. Known to lower cholesterol levels, and perfect as a low GI food option, this familiar kitchen staple is great for healthier versions of muffin or cookie recipes.
4. The stack of Eggs you eat diligently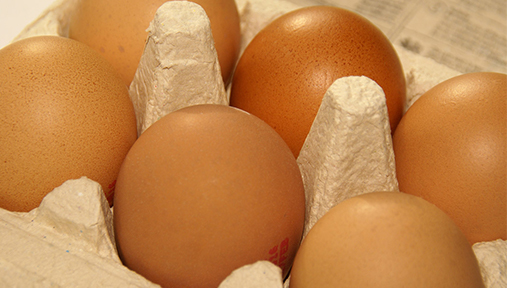 Yes we know Eggs are packed with protein and are good for health, but it is the inexpensive access to a fantastic source of Omega 3 fatty acids that makes this a Super Food. The fatty acids are essential for a well functioning heart and the whites of the egg are rich sources of selenium, vitamin D, B6, B12 and minerals such as zinc, iron and copper. We would only urge you to try and source the best quality eggs you can find as the source of this superfood is an equally important element to promote your health.
5. That pack of Green Tea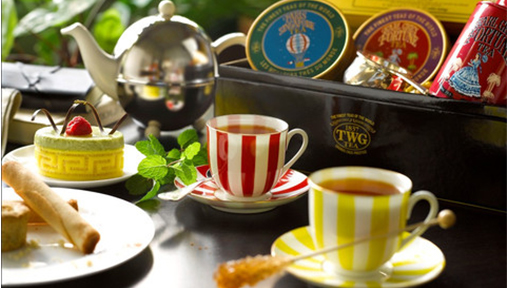 A usual suspect, we all know Green Tea is good for us but here we are telling you why! Green Tea's antioxidant properties mean it has been used as a natural remedy for everything from cancer to heart disease! The ingredient EGCG is a phytochemical that slows down cell growth and also supports anti ageing. Those Green Tea face masks and creams now suddenly make a lot more sense!
6. The nut staple in your cupboard, Almonds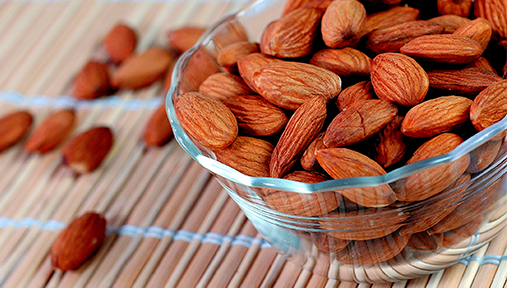 Nutritionally the most dense nut, Almonds have the highest concentration of nutrients per calorie per ounce. For just 191 calories, a one-ounce serving provides 3.4 grams of fiber (that's about 14 percent of the daily recommended value) and a healthy dose of potassium, calcium, vitamin E, magnesium, and iron. Almond Butter is also a great option to pack in just the right amount of nutrition in recipes or straight off the spoon, like we do!
7. The Broccoli you try to hide in your pasta sauce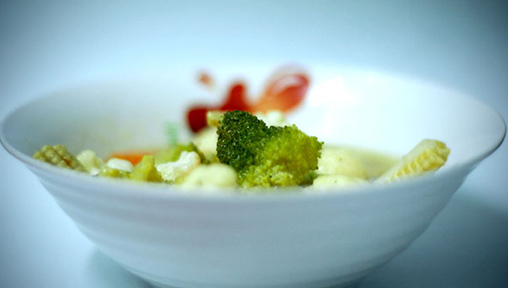 Popeye had the right idea when he decided to endorse this wonder food packed with vitamins, minerals and disease-fighting compounds. This rich source of Vitamin C and folate, is known to reduce the risk of heart disease and certain cancers. Stir fried with garlic (another super food but more on that later!), it serves up as a great accompaniment to any meal regardless of cuisine.
8. The Watermelon you buy diligently for the endless hot summer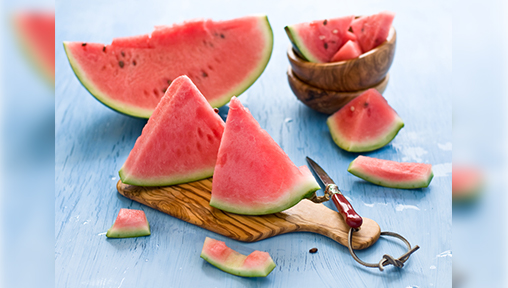 If there were ever a contest for a low calorie and low in sugar delicious summer snack, The Watermelon would win hands down. High in vitamins A and C, this humble fruit could also potentially lower blood pressure and reduce the risk of cardiovascular disease. Lycopene is another element that helps protect the body from UV rays and cancer!
9. That root of Ginger in in your dry vegetable tray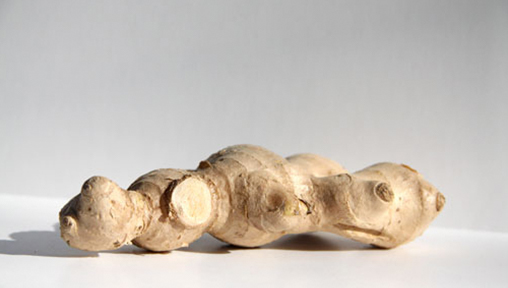 Ginger and its roots (pun intended!) in Asian cooking make it a staple in most houses here. We have often counted on it as a natural remedy for a cold and cough, but did you know that ginger has a great reputation for relieving digestive problems such as nausea, loss of appetite, motion sickness and pain too!
10. Right next to that Ginger, is Garlic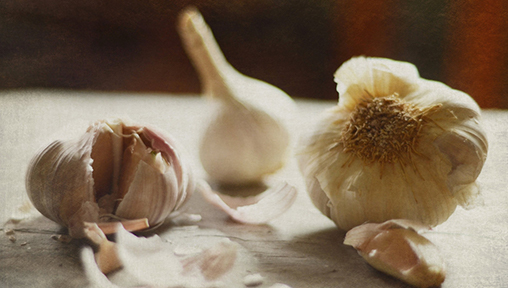 Known for its apocalyptic powers over vampires, these little capsules of flavor have been used for centuries as medicine. Now known to treat high blood pressure and certain types of cancer, they should also be your go-to natural remedy for yeast infections (for women) and prostrate (in men).
11. The little jar filled with Lentils you run to on a rainy day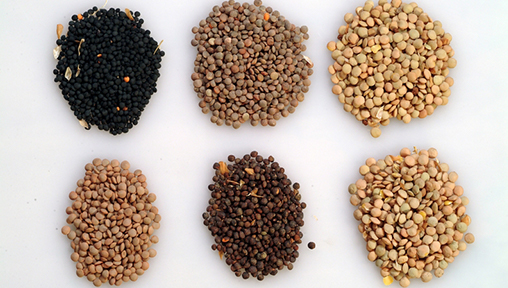 Who doesn't love a warm bowl of lentil soup, especially when it's pouring outside! This easy to buy, relatively inexpensive source of protein is packed with iron and other essential nutrients. Another superfood loved by dietitians for their low glycemic index, they cause blood sugar to spike less quickly and are great option for those with diabetes.
12. The Pumpkin you bought in the spirit of Halloween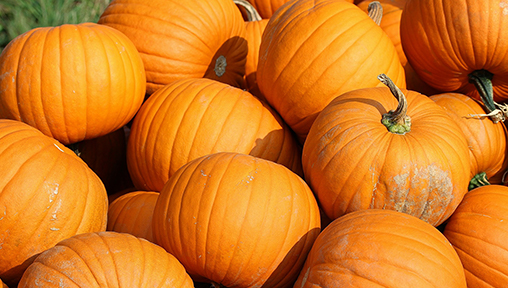 If you ever needed an excuse to make a pie, this is it! Loaded with antioxidants and vitamins, pumpkins aren't just for carving on Halloween. The beta-carotene gives your body extra Vitamin A, which means better immunity and stronger eyes!