Love going away on holiday but not so much the experience of the flight? Wait till you read our list of airline perks, most of which are offered regardless of class of travel. Not the predictable free food, toiletry bags or wifi benefits, we promise you surprises galore and a very hard to resist urge to book another vacation!
1. Flying from a cold destination?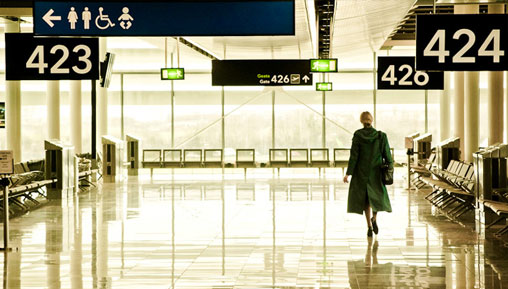 Korean Air has a great service for winter travelers bound for tropical destinations! Complimentary coat storage for five days and $2.25 per day thereafter. No more lugging clothes for two seasons anymore!
2. Permanent electronic luggage tags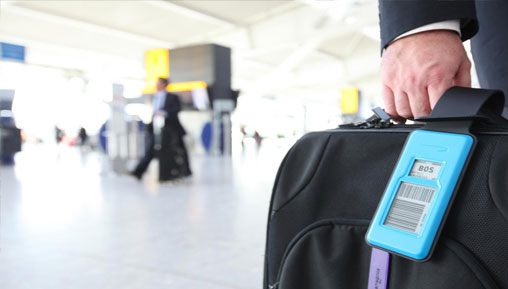 Australia's Qantas sells a permanent luggage bag tag called The Q Bag Tag ($52 or 7,000 frequent-flier points) that synchronizes passengers' boarding-pass information with their baggage, making it easier and faster to check-in and allows you to go directly to the Bag Drop. Also, no chance of missing baggage!
3. Travel with a Companion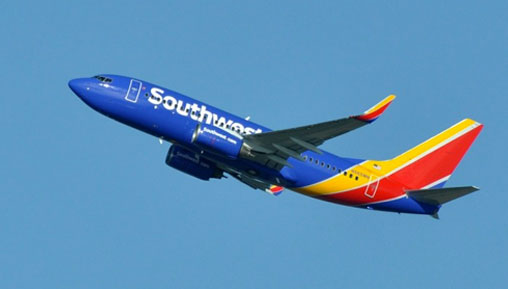 This hard to believe perk with Southwest Airlines called The Companion Pass, allows one person to come along for free on any flight you take (minor taxes and fees to be paid). 100 qualifying flights or 110,000 reward points in one calendar year is the key to unlocking this incredible reward.
4. Free Istanbul Tours
If you have ever been stranded at an airport between flights, you will love Turkish Airlines for their nifty idea. Anyone transiting Istanbul, gets free city tours. The stopover should be between 6 and 24 hours, and no advance booking needed either. Just a valid ticket and sufficient time to complete the tour!
5. Relax on that flight!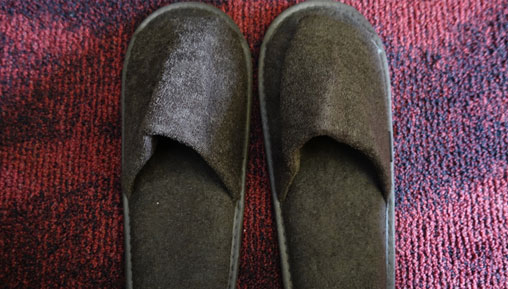 We must admit we are crushing on everything Japanese at the moment and Japan Airlines just got added to that list. They give out comfortable slippers in blue, pink or yellow and bamboo massage sticks for soothing the soles of your feet, during their flights to all passengers, regardless of class.
6. Aromatherapy and loos only for women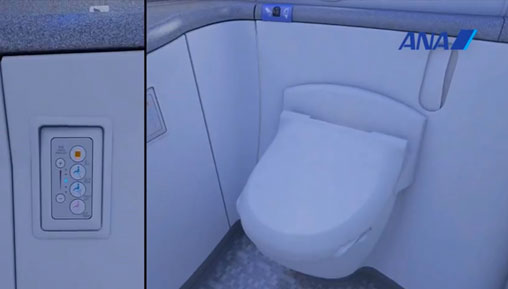 Another one to love, ANA give out Aromatherapy cards to promote deep breathing to ensure you have a comfortable flight. A privilege reserved for their Business and First class passengers only, the options on the menu help support sleep and shake off flight grogginess. Also don't dismiss the fact that they are the first airline to offer Female Only toilets. Without any further explanation needed, we would fly them just for this one perk!
7. A photo at the cockpit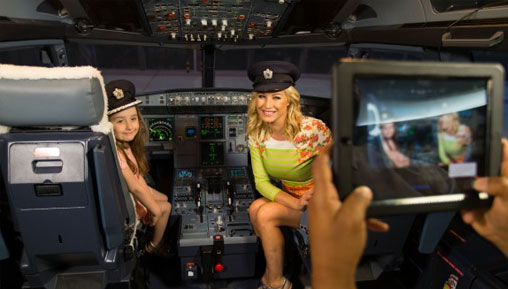 British Airways pilots have developed a new photo app for customers to take away a souvenir cockpit picture from their flight. All British Airways pilots have the 'View From The Flight Deck' app loaded onto their iPads to take photos of customers visiting the cockpit before take-off or after landing. The app automatically sends this special photo, which includes a graphic showing facts from their flight, to customers so they have an instant, unique memento of their trip.
8. Hello Kitty everything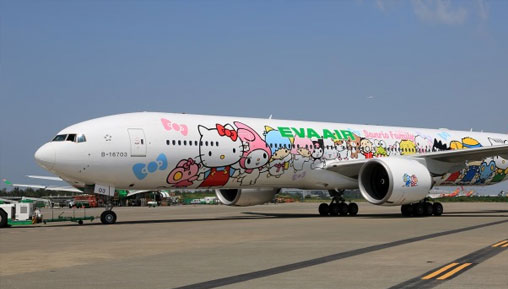 Eva Airlines are taking their Hello Kitty Jets a little too seriously. For fans of this little Cat, these jets offer an all-in Hello Kitty experience that starts at check-in with Hello Kitty boarding passes and continues throughout the flight with themed music, headrest covers, paper cups, utensils, soap, meals and ice cream. Flight attendants even wear Hello Kitty aprons!
9. In-Flight Workouts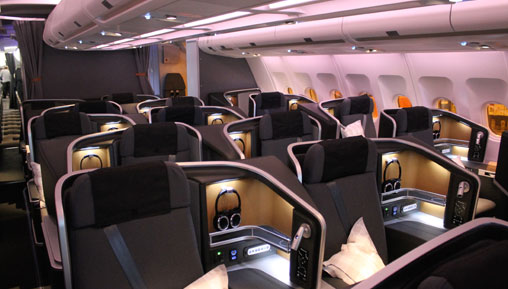 Should you be missing the gym too much, passengers on Scandinavian Airlines can enjoy an exercise bar on some flights, and an 'Exercise in the chair' physical fitness program for passengers to use via their in-flight entertainment systems. If you're lucky enough to be flying business class, you can also take advantage of a "handle bar" to stretch your back during flights.
10. Nanny service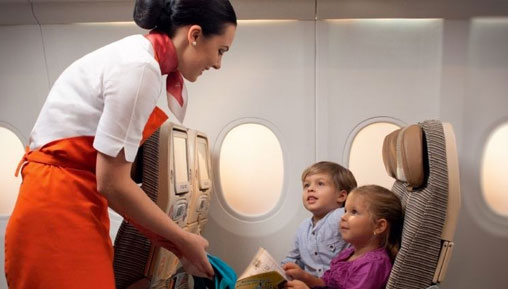 Need a bit of a break from the kids? Etihad Airways makes it a tad easier with their flying nanny service. They won't be able to take your kids off your hands completely but can provide extra care and entertainment along with a goodie bag full of games and activities for the young ones.
11. Bypass baggage claim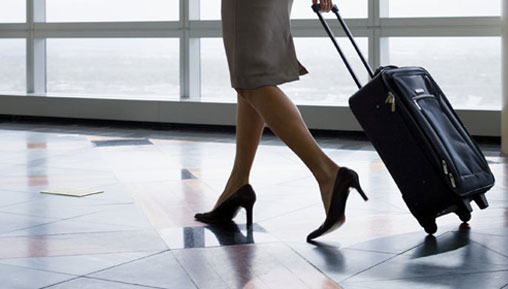 No more waiting for your bags now that American airlines offer to deliver your bags right to you. Just sign up for the service before your next trip and they will deliver your baggage within 100 miles of the airport (at an extra charge).
12. Designer Bags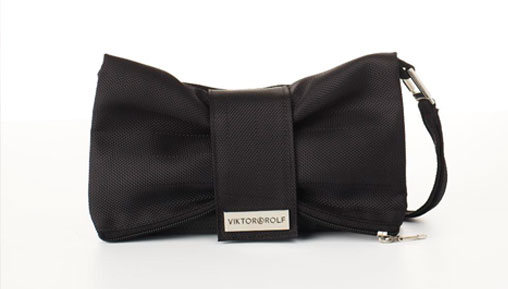 Yes business class costs more but with KLM it may well be worth it! The offering at KLM goes far beyond the normal toiletry bags. Passengers receive a male or female-specific collectible Viktor & Rolf bag containing a branded toothbrushing kit, socks, eye masks and other goodies. Premium class passengers also receive miniature ceramic Dutch houses, each of which contains a miniature bottle of Jenever, the juniper-flavored national liquor.
13. Yes there is a Happy Mom service!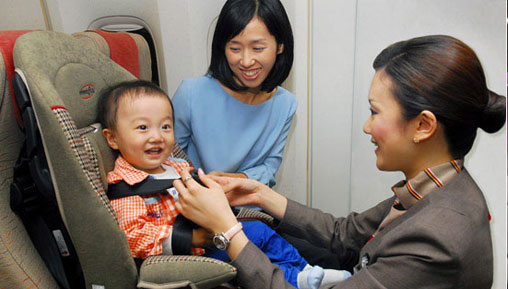 Asiana Airlines, offer this service to all mother's flying this South Korea-based airline. Priority boarding and in-flight bassinets are some of the special services offered. Pregnant travelers are pampered further with unique amenities such as heated socks (for those swollen feet!) and front seats for easy bathroom access.
14. No more sharing armrests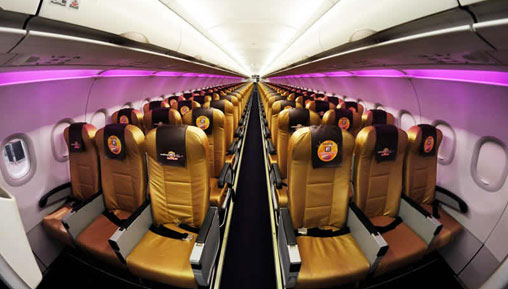 Spanish airline Vueling, gives you a guaranteed vacant seat next to your seat, along with preferential boarding and free refreshments just for $88 on any international flight.
15. In flight beauty therapy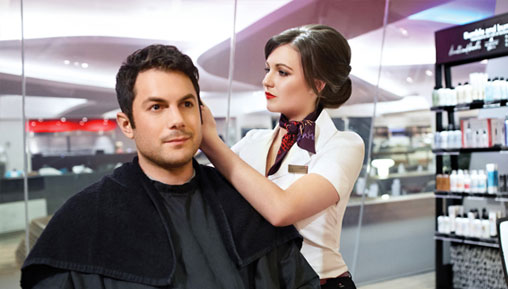 Virgin Airlines offers a host of services for its Upper class passengers. You can choose between mini manicures or a simple massage that targets your upper back, shoulder and neck. Sigh we are in heaven already!