If you were to get stuck on an island, who would you want by your side? It's time to call those people (or that special someone) because your dream of having an entire island to yourself is not too far away.
No we're not talking about owning the island (although we wish it happens soon), we're talking about staying in a private island for a quick holiday.
Afterall, a holiday with an extravagant bedroom, suite or villa is good holiday, but a holiday that includes an entire island makes a great holiday! And this time around, we're making sure you get to have a great holiday without heavy damages on your pocket.
We've rounded up some Asia's most affordable private islands below, so you can vacation like a king on a budget.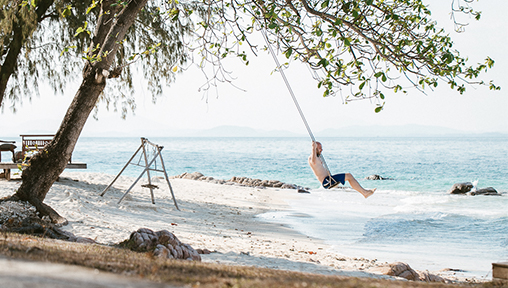 Price: Doubles from Thb 6,700 (USD 199)
What to expect: With only 22 bungalows, lifestyle on Koh Munnork is simple and laid back. Surrounded by a white sand beach the resort occupies only 18 acres, which is only one fifth of the total area of the island. The remaining area is untouched with lush jungles leading down to pristine white sand beaches
Bungalows are decorated with simple and rustic-chic style decors, with the majority of them offering sea views. Basic fit out includes queen size beds, air conditioning, ceiling fans, private bathroom with rain showers, toiletries and amenities. Each room comes with either a private balcony or terrace.
What to do: Relax and enjoy the ambiance. Start your day with breakfast by the restaurant followed by a small picnic by the lush gardens or the beach for lunch. Cap the night with a private dinner by the beach and a drink or two by the bar. In between, enjoy a dip by the pool, go snorkel in the clear waters or go kayaking.
Getting there: Koh Munnork Private Island is located in the gulf of Siam. Take a 3-hour drive from Bangkok followed by a 45 minute private boat transfer to the island.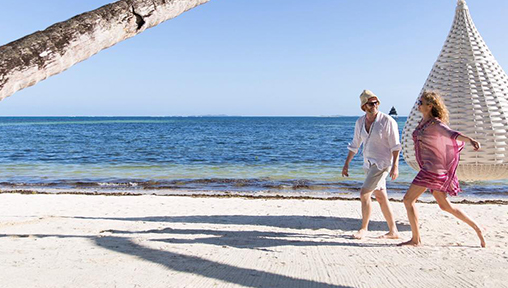 Price: Doubles from Php 25,000 per adult per night (USD 488)
What to expect: This award-winning resort is the private island of your dreams. On DEDON Island, you can indulge in the ultimate luxury: spending time outdoors with friends and family. The island is tailored to your every need, from cocktails to bespoke menus, surfing lessons to spa therapies. Everything is covered by the all-inclusive fee. The island has nine luxury villas, that blend in perfectly with the lush greens and nature surrounding it.
What to do: Dive, snorkel, surf, go island hopping and enjoy the vast bodies of water surrounding you. Once you retire from the water activities, indulge yourself in multiple massages, bounce on trampolines, visit the local market, picnic by the beach, start practicing yoga or even learn how to whip up a dish or two. Your options are endless.
Getting there: You can take a flight from Manila or Cebu to Sayak/Siargao Domestic Airport. From there, the Dedon team will transport you directly to island by van. Chartered flights or private helicopters can also be arranged.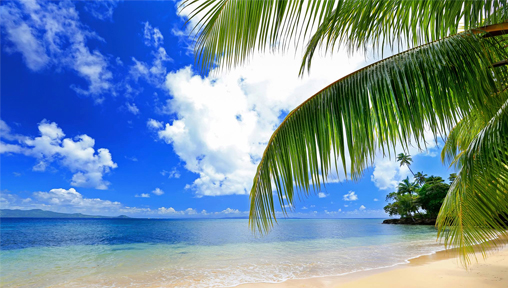 Price: Doubles from FJD 1,020 per adult per night (USD 500)
What to expect: Matangi Private Island Resort is situated on its own 240-acre island paradise in the North-East part of the Fiji group of islands. With nine authentic Bures and three unique treehouses, you will be staying in the perfect balance of nature and contemporary elegance. Wake up every morning surrounded by lush tropical gardens yet only steps away from the beach.
What to do: Indulge yourself in nature and all that it has to offer at Matangi island there is so much to explore. Snorkeling, kayaking, standup paddle boarding, fishing, catamaran sailing scuba diving and more. Other land activities include trekking, hiking, island tours, waterfall tours, picnics and more. The island even an in-house spa for you to unwind your adventurous day perfectly
Getting there: When travelling internationally, you will be landing at Nadi International Airport. From there, you will have to take a 90-minute domestic flight to Taveuni Island where in a mini-bus will meet you at Taveuni Island's Matei Airport, and will take you on a scenic 20-minute drive to the boat landing. And finally, a 20-minute boat ride will take you to Matangi Private Island Resort.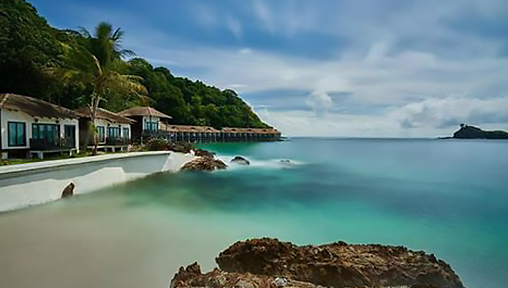 Price: Doubles from MYR 800 (190 USD)
What to expect: Gem Island is located in a Marine Conservation Park with crystal clear waters, a spectacular underwater seascape of corals and marine life as some of its natural wonders In this island, you will find golden beaches as well a turtle hatchery, where baby turtles are helped until they are big enough to survive the South China Sea. Gem Island is a romantic retreat with 45 sea facing villas.
What to do: With three private beaches and the vast ocean in front of you, and knowing that you are located in a Marine Conservation Park, jump in and snorkel over the natural undersea gardens and spot the colourful corals, fishes, turtles and more. Later, rinse off by the pool and reward yourself with spa services.
Getting there: Take a flight to Kuala Terengganu, from the airport you will head on a 30 - 40 minute drive to the Marrang Jetty, and from there it's a 15-minute boat ride to Gem Island.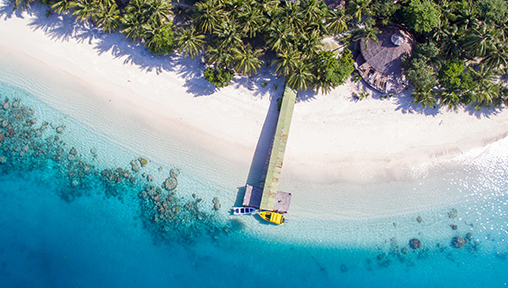 Price: Doubles from IDR 1,765,000 (USD 130)
What to expect: This is an unforgettable tropical getaway with bungalows and cottages, built with a simple yet beautiful semi-modern style, each with its own dedicated path to the beach. Each one has its own private outdoor courtyard, complete with an outdoor shower.
What to do: Start your day with a calming yoga session by the beach followed by various water adventures such as surfing, snorkeling, stand-up paddling and diving in the clear waters. Don't feel like heading to the waters that day? At Aloita Resort they offer daily trekking through the nearby tropical rain forest as well as a unique 5 day jungle trek to the Shamans of Siberut Island.
Getting there: Take a flight from Jakarta to Padang, followed by a 3-hour ferry from Padang to Mentawais and lastly a 15-minute private boat to Aloita Resort.
**Main Banner Image: Koh Munnork Private Island