Don't know your Tinder from your Grindr? Or simply need a cheat sheet for the best dating apps and virtual opportunities out there? The internet has now made that hot neighbour even closer, and whilst finding true love is still hard; these apps ensure that we find some hope! Here's a quick look at what people on the red dot use, some great and some highly questionable!
1.    Tinder - If you are looking for plenty of dates; quantity over quality!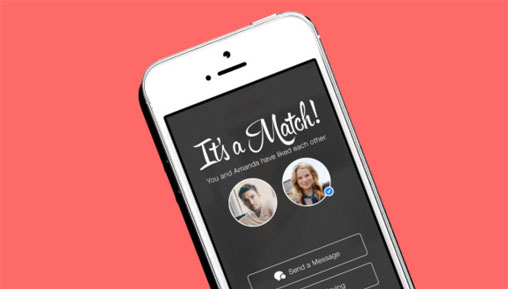 The Mother of all dating apps, Tinder is easy to use. All you need is a Facebook account to log on and then just swipe left or right to show your like or dislike for someone's photo. Don't want to travel too far? The geographical discovery settings will allow you to find the closest people around you. Almost everyone is on Tinder, which includes married men and all sorts of unwanted attention. By its sheer volume of members, Tinder will get you the maximum number of dates ever. So if you are after quantity over quality, swipe away!
2.    Happn - To meet people near or around you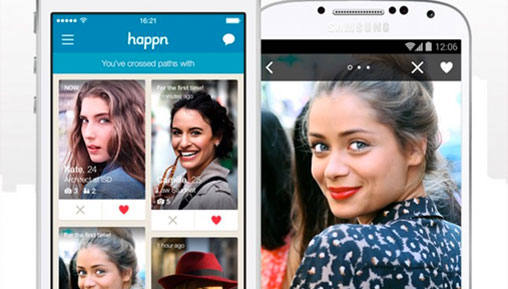 Serendipity is what these guys are talking about. The happy chance that the love of your life is sitting a few meters away from you. Do keep in mind though that this means you love going out and sitting in front of the TV in your pyjamas isn't the best part of your activity for the day! Happn connects you to people around you wherever you are, based on your location settings. So imagine sitting at a restaurant, and an image pops up saying a prospective date is around the corner and whether you are interested. A highly likely chance that it's the chef but who doesn't like a man or woman that cooks!
3.    Coffee Meets Bagel - If you want to take chatting towards an actual date!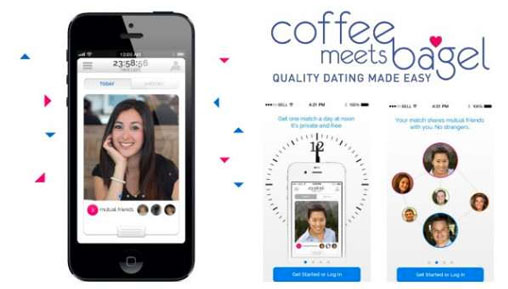 Remember the number of times you have chatted with someone for months but never really gone out with them? Coffee meets Bagel won't allow that! A dating app that matches your profile with particulars that you are looking for such as nationality, age, height etc. This App connects you to a mutual like through a chat window. However, if you don't manage to exchange numbers within the first few days, there's no going back as the window will disappear. The app encourages you to take your liking to a person forward and if you haven't still gotten in touch, too bad – things weren't meant to be!
4.    Lunch Click - For those looking at a serious relationship, security checks and all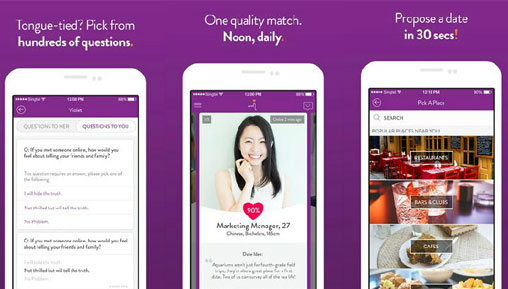 A serious dating app not for casual hook ups, Lunch Click has been developed by Lunch Actually, the biggest dating agency in South East Asia. Women Centric, this app assures quality single profiles that are looking towards a serious relationship. Serious enough to do a full check, you also need to provide your NRIC number (if in Singapore) for your profile to go forward. With a tagline that says "Stop Swiping, Start Meeting Up", it's perfect for those of you that are just about done with the whole dating app culture
5.    MeetDrinks - Should you want to take your friend along on the date!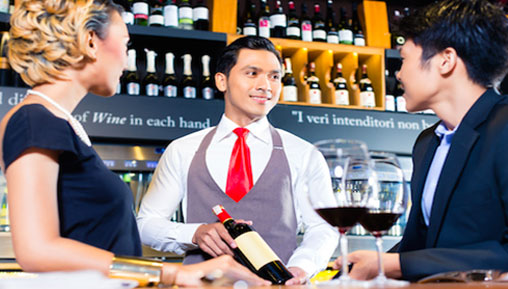 Ever heard of a group blind date? Meet Drinks is an app that goes out of its way to make you feel comfortable on that first date. Based on the concept of gōkon , they allow two users to connect and each can bring along up to 4 friends for the date! Pretty straight forward, once the match is made; users are urged to lead it up to a meeting or date. You also need to pre purchase your drinks to confirm your reservation at the venue, but at $10 a glass, we think that's pretty doable.
6.       Badoo - So you can contact anyone, match or not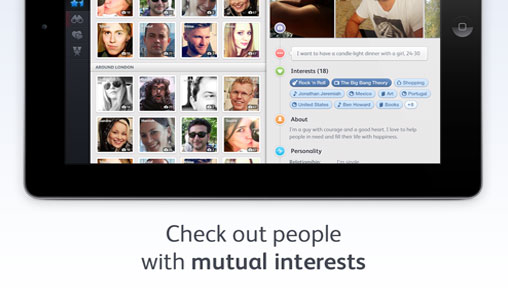 What started off as a dating site a decade ago is now one of the more popular dating apps in Singapore. With options of going on a game or simply choosing whether you like a person based on your location; Badoo gives you access to other users based on their profile. It also allows you to chat with anyone directly, regardless of whether they have liked you or not. With room for creepy messages from strangers, it ranks high on the lack of security meter – but the sheer quantity of users, makes the chance of finding a date quite high.