Eco Conscious and luxurious, Asia is home to a number of stunning hotel properties that are going the sustainable way. Pampering for the body and for the soul – here's where you can holiday and feel good about it too!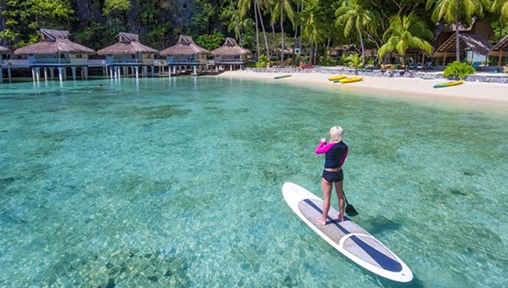 El Nido Resorts' Eco-Adventure island resort, Apulit is set in Taytay Bay in north-eastern Palawan. A Japanese ship wreck and biodiversity in its waters aside, there are caves and several islands to discover around the resort. From sustainable menus, to nature-based activities high in natural and cultural interpretation; the El Nido Resorts Group use renewable materials across the property too. Choose to be eco conscious by staying here and be rewarded with indulgent service and some of the clearest waters in the world!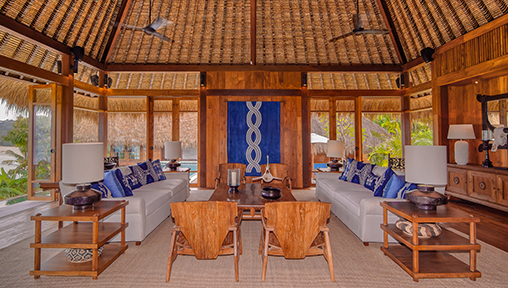 Thatched roofs and luxury? Perhaps the most luxurious of them all - this island destination in Indonesia is worthy of your time and money. Apart from making your stay comfortable and fun ( chocolate factory anyone?), Nihiwatu works towards its Sumba foundation that aims to provide humanitarian aid by fostering village-based projects that impact health (including access and malaria control), education, water and income-generation. Surfing, horse riding and even a 'Spa Safari'; there's little wonder everyone we meet is heading their way!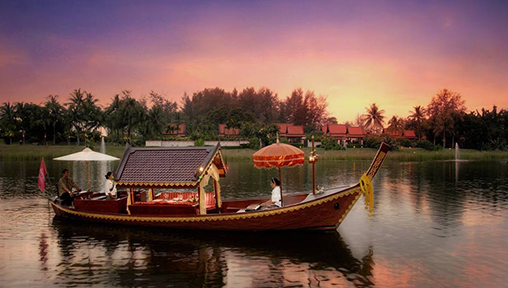 Encircling a saltwater lagoon, the Banyan Tree luxury resort in Phuket is a worthy backdrop for a fun holiday. The hotel was once an abandoned tin mine that has slowly been transformed to a masterpiece of environmental sustainability. The 'Stay for Good' programme encourages guests to get involved through a number of sustainability initiatives; a perfect opportunity to enjoy the land of sun-kissed sands and 'give back' as well.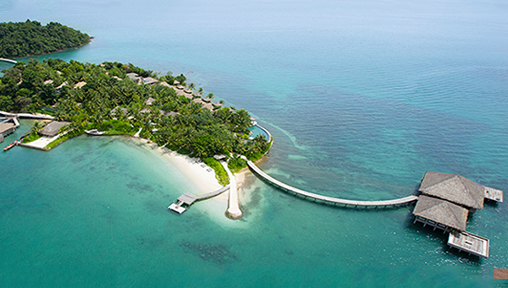 Glistening white beaches on a beautiful island where you can walk through a proper rain forest and watch dazzling fish swim under your villa. Cambodia's first luxury private island resort, is committed towards maintaining nature and its surroundings. Community development, conservation and protecting the environment are on its top list of priorities as are its guests. The resort in itself is as luxurious as it gets! Read our review of this exotic property here.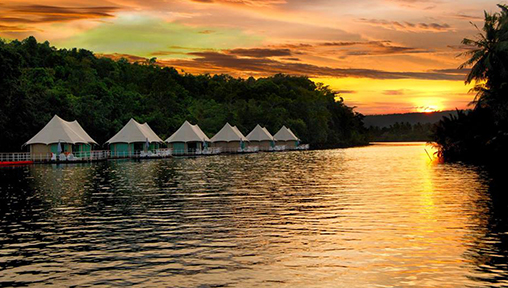 Promising to be a perfect vacation lodge offering top of the line luxury in harmony with mother nature, Four Rivers Floating Lodge is fast becoming a favourite with the eco conscious traveler. Set in the Cardamom mountains, the retreat is totally built of environment friendly materials and has a state of the art wastewater treatment system in place. This is guilt free immersion in nature, and one that's luxurious too!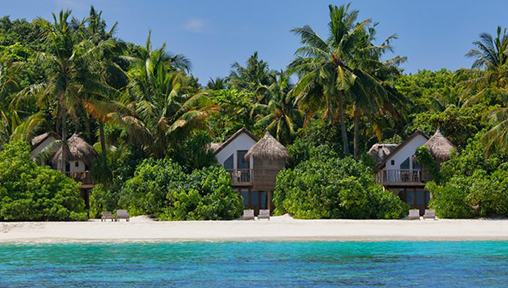 Hidden among dense foliage of the Baa Atoll UNESCO Biosphere Reserve, Soneva Fushi is famous for being unabashedly with nature. This multi award-winning resort truly believes in the concept of barefoot luxury - no shoes, no news! Nature inspired architecture, investing in local schools, employing local women and championing sustainable business practices; there's plenty for guests to partake in while staying at the Soneva too. And did we say how blue the waters were?
Banner image source : Soneva Fushi Maldives