Singapore's amazing location makes it very convenient to go for mini holidays around the region. Instead of heading to the usual Bangkok or Bali, why not take the opportunity to explore the paths less taken?
We suggest heading to the Indochina region where you can get away from large tourist crowds and enjoy the culture, food, and heritage of these beautiful destinations.
1. Bhutan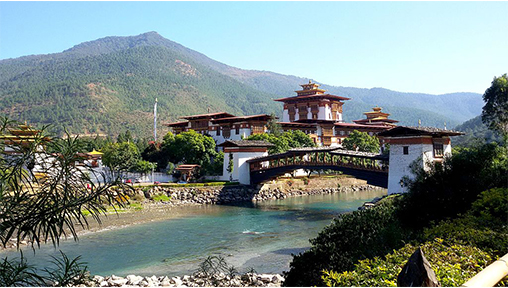 Regarded as the happiest place on Earth, Bhutan is also known as the Himalayan Kingdom. This largely Buddhist country has many ancient dzongs, temples and Museums. Start in the capital of Thimpu where you can take part in a local village festival to experience the alluring way of Bhutanese life.
Head to Punakha for stunning hikes to find hidden villages, farmhouses and monasteries set in pastoral scenes. The idyllic walks continue into Paro Valley where you marvel at striking temples, before ending on a high with a hike up to the spectacular Tiger's Nest Monastery, which is famous for some of the world's most splendid monuments and monasteries.
2. Borneo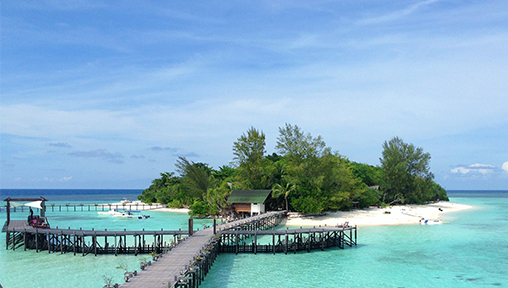 Part Indonesia and part Malaysia, a compound of virgin rainforest, untouched beaches and mountain ranges, Borneo remains an off-the-beaten-track adventure. The island is famed as the home of many incredible and endangered species. Go on guided tours through the Kinabatangan Rainforest and Danum Valley, where you may chance across orangutans, pygmy elephants, Malayan sun bears, proboscis monkeys and Borneo rhinos.
For the perfect add-on to your jungle expedition, you can hop over to Borneo's collection of idyllic, palm-fringed islands, such as Lankayan or Mataking, where the wildlife experience continues with a wealth of aquatic life, such as sea turtles and whale sharks.
3. Cambodia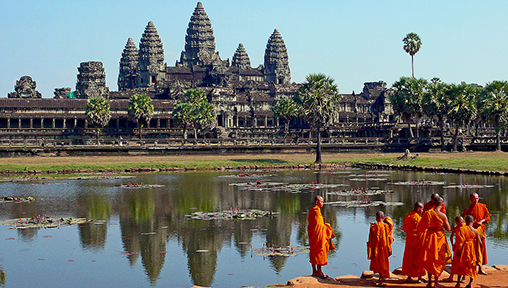 The world's largest religious monument, Angkor Wat, is also a UNESCO World Heritage Site. Located in the city of Siem Reap, the Hindu Temples complex spans 162.6 hectares and requires a full day or more of touring. The capital city of Phnom Penh also has a number of landmarks including the Royal Palace and Silver Pagoda.
Or, visit Cambodia's lesser-known islands, which offer stunning white-sand shores, turquoise seas and unparalleled service. The south of Cambodia also has its own beautiful coastline well worth exploring. You'll find pristine rainforests, white sandy beaches and sleepy fishing villages that make for a wonderfully relaxing getaway that's a world away from city life.
4. Laos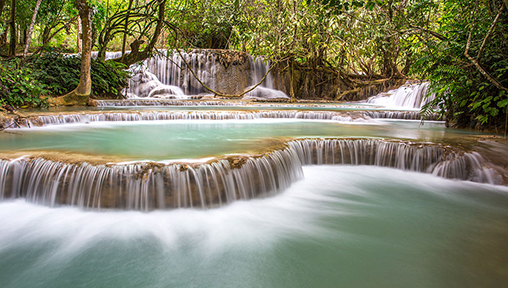 Laos' wealth of natural habitats, rich wildlife, history and small-country charm make it an easy adventure for anyone from the solo traveller to the whole family. The capital, Vientiane, lies on the banks of Mekong River near the border of Thailand. You'll find many temples and war memorials.
To enjoy nature, head to Luang Prabang where you can stay at Sofitel Luang Prabang, a century-old former governor's mansion. The main highlight is the famous Kuang Si Waterfall which has gorgeous turquoise-blue waters and is a must-see. A few hours away, Vang Vieng is another place to visit where you can take a dip in the beautiful Blue Lagoon and even take a shot at river tubing.
5. Sri Lanka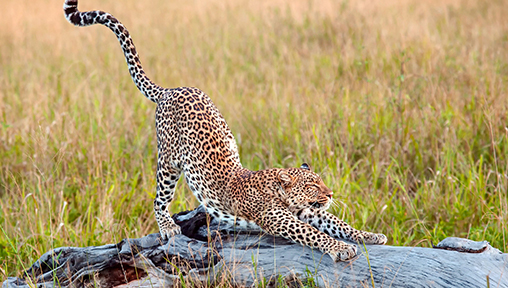 As Sri Lanka grows in popularity, more new adventures are to be had. This land is known for the Sri Lankan cultural triangle that encompasses Kandy, Anuradhapura and Polonnaruwa. Sri Lanka also offers breathtaking sandy beaches in Negombo, Kalutara, Beruwala and Bentota – all reachable from the capital, Colombo.
Those looking to delve into its natural wonders could seek out Leopard Trails - Bespoke Tented Safari and the national parks. The popular ones are Yala National Park and Udawalawe National Park where you can spot elephants, sloth bears and peacocks.
6. Vietnam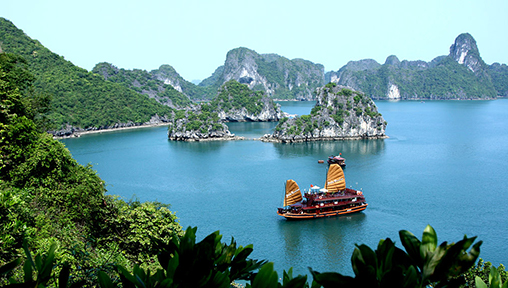 For adventurous families, Vietnam is a rewarding destination full of intrigue. Explore the
great outdoors of Vietnam's natural wonders and famous waterways. Cruise along the Mekong River, take in the local culture, visit floating markets and fish farms before travelling up to Halong Bay for a few days spent diving and exploring the caves.
Further down south in Nha Trang, an immaculate collection of first-class resorts cater brilliantly for families, with private villas and a broad range of activities including snorkelling and sailing.