We are going to make your Monday! Or Wednesday or Saturday, because any day of the week is a good time to see furry balls of cuteness jumping through your screen. This is perhaps the most fun we have had writing a piece and we couldn't wait to share the results!  So without further ado, here are the top Pet Personalities of Singapore.
P.S. Make sure you read the whole list as there is a Vanilla Luxury member on there too!
Muffin | @muffincan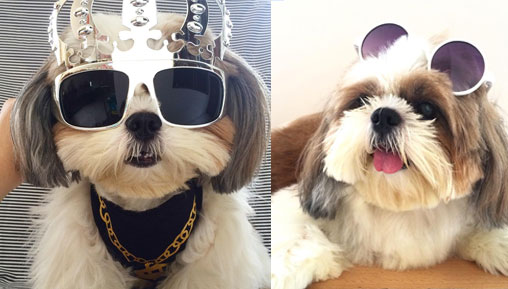 This Shihtzu is a model for Furrific pet food and loves to eat sweet potato, carrots and meat! He is 8 years old and often seen strutting down the virtual world in fun clothes and accessories. With a whopping 62,000 Instagram followers, this is one celebrity you want to keep your eyes on!
Cotton | @cottonthemaltese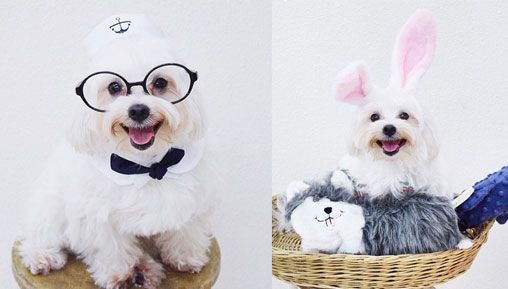 Cotton is our poster girl rescue dog with a story that will bring you to tears. Adopted from Hope for Dog Rescue, she was found abandoned by her original family wandering the streets of Singapore. She has a medical history of seizures and has thankfully found a family that not only adore her but also share her gorgeous face with a 22, 000 Instagram following. With a naturally smiling face this gorgeous maltese is known to have made many a strangers feel relaxed and happy!
Myhamily | @myhamily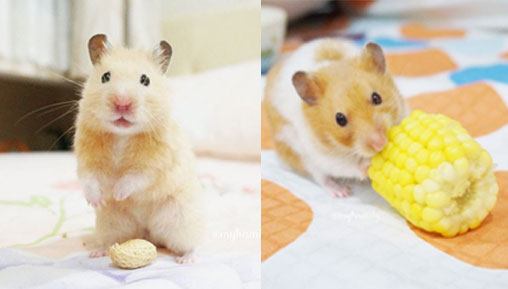 Nuzzle worthy hamster alert! Brie, Loofah, Robo and Bobo are the cutest hamsters to have a joint Instagram account. We were unable to reach their human guardians but can see a fan following of almost 10, 000. Named Myhamily, this hamster family have the most adorable photo shots that can well become your next screensaver!
Zelia | @fioloh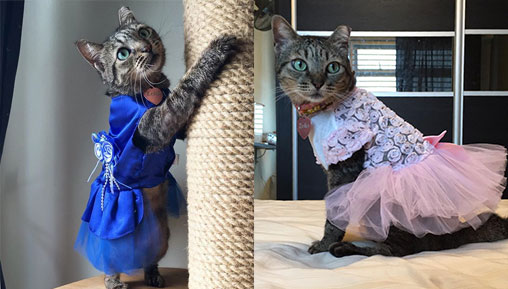 We say it often and we are saying it now. If you are looking for a pet please ADOPT. Having seen several stories of beautifully rehabilitated pets personally, the case for adoption is hugely compelling. Meet Zelia, the tongueless cat who was rescued from a restricted zone. She has no tongue, and one of her toes on the left hind leg is also missing. Regardless of her so called physical drawbacks, this sweetheart is quickly becoming everyone's favorite Singaporean kitty.With a considerable social media following Zelia's current caretaker has several pictures of her in the latest (cat worthy) clothing, all in a bid to help spread the message about adopting and not buying pets!
Plato | @helloplato_the_frenchie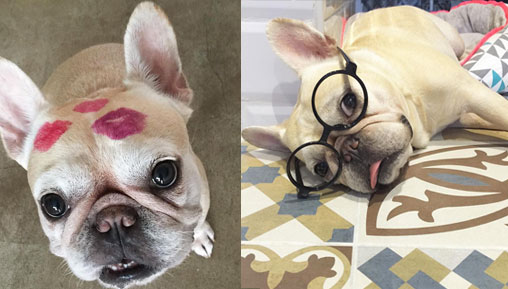 Plato the French Bulldog is as adorable as Frenchies can get! Not only does he have a serious following of over 20, 000 on Instagram, he also has an adorable human brother and sister for company! The cutest poses around the little ones make this bulldog a Singapore favorite.
Chee Cheong Fun | @cheecheongfun_the_bun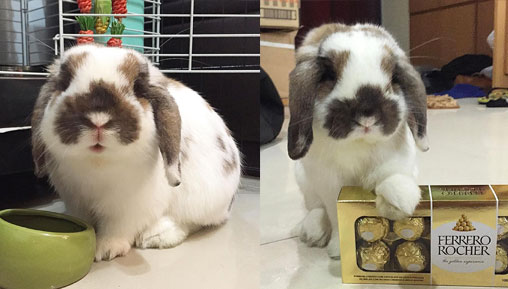 Say hello to Chee Cheong Fun, the bunny with a 19, 000 strong Instagram following. A real heart-string puller, this bunny is cute, furry and gorgeously fluffy! With a recent entry to win the sexiest butt contest on a page dedicated to bunny grooming, there's no wonder this little darling is such an internet sensation.
Emo Le Tigre | @emoletigre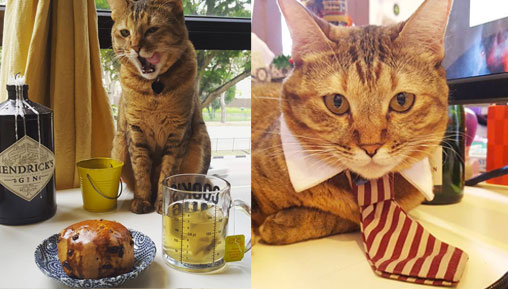 Last but not the least, give it up for Emo, the resident Vanilla Luxury cat who has inspired many a productive meetings at our offices. Often seen dressed to impress, this little cutie has lifted quite a few spirits on those long endless days of work.