The 1970's style is back in heavy rotation. If you want to take part but are still thinking of how to join this trend we've got you covered. The bellbottoms and tightly-fitting tops might come and go but investing in colours of the retro 70's will last you for a long time.
House of Sheens is breaking down the must have colours of the retro 70's, and letting you know which bags they have designed using these colours.
Certain colours although they might be very much on trend, might not necessarily suit you. When dressing up, always go for colours that suit your skin, hair and eye colour, and those that enhance your natural colouring. (Especially if we are talking about clothes) For accessories there is a bit more flexibility when deciding on colour. Accessories act as a pop of colour and can be a wild exaggeration of your outfit, depending on how bold you, or can simply compliment your outfit.
We have picked the top three retro shades that were created with 70's nostalgia with rich hues like coffee, chestnut and chocolate.
First up would be the  Ava Fan Clutch in two-toned Snorkel blue, it is one of the most popular blues of the season, set as a brighter summer substitute to Electric Blue. This has a happier and energetic vibe and goes well with iced-coffee colour, buttercup and peach echo, which are also trending colours for the season. This colour entices escapism and excitement.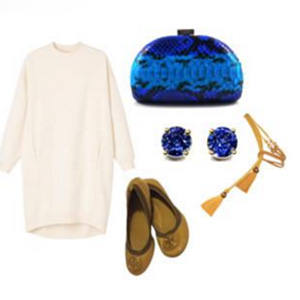 Image Credits: House of Sheens
The second clutch is the Ava Fan Clutch in Dust grey. Dust Grey is one of the soft Pastels. Soft Pastels are one of the most important colours of the season -lead prominently by Blue Hydrangea. The other fashion pastels are the Lemon Chiffon, saturated hues of Lavender mist, and Sea Glass. It feels like futurism and edgy fashion have linked together this season. These colours are ethereal, cooling, calm and sophisticated.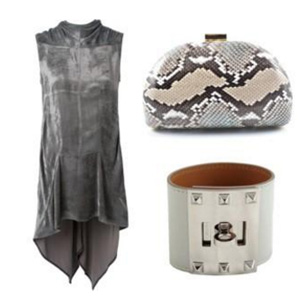 Image Credits: House of Sheens
Last is the Ava Mano Clutch in a rich copper-tone. Coppertone offers the richest shade of brown, Unfolding from lighter copper in recent seasons. Well combined with plum and dark chocolate colours. This season we designed our clutches in the most striking snakeskin leather with soft suede leather interior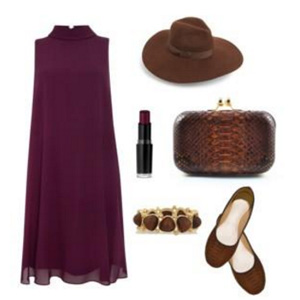 Image Credits: House of Sheens
Now you can take part in the 70's trend without being over the top. Head down to the House of Sheens showroom on the 18th of February and take part in their #inspiringstrongwomen event to see more of their beautiful collection. Details of the event is found here.
This article originally appeared on House of Sheens Blog. Minor edits have been made by the Vanilla Luxury editors.