Looking to do a bit more than just lie on the beach, when on holiday? Here's our list of heart-pumping, exhilarating adventure holidays to try.
1.  River Rafting in Northern Thailand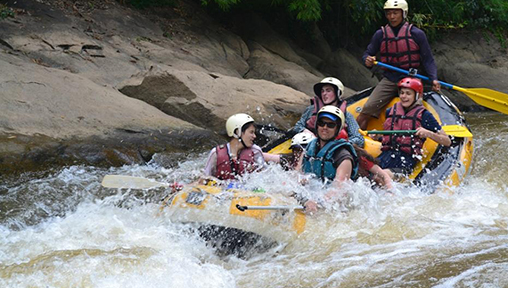 Source: Active Thailand
Lush tropical jungles beckon you to a fabulous setting for white water rafting. The Pai River offers over sixty rapids ranging from Class I to Class V so there is something for all levels - beginner or advanced rafters. Active Thailand, are a company that specialise in adventure travel in Northern Thailand and offer rafting trips from mid-June to the end of January.
2.   Rock Climbing in Krabi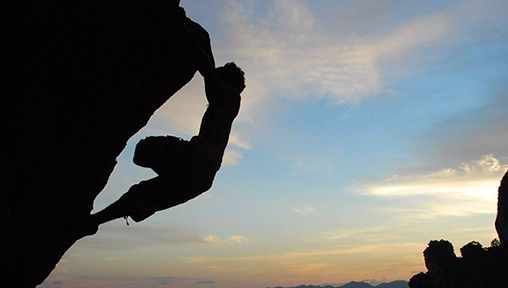 Source: Krabi Rock Climbing
Remember seeing those cliffs when you last visited Krabi? Krabi is one of the most popular places to go rock climbing in South East Asia. Krabi Rock Climbing, a climbing school offers courses ranging from an introduction to rock climbing to advanced multi-pitch climbs. All their guides are trained in emergency first aid and rescue and are fluent in english. 
3. Diving in Tioman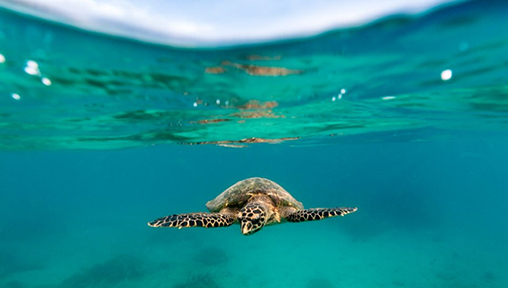 Source: Tioman Dive Centre and Photographer Grant Thomas
Love the Tioman waters? The dive sites off Tioman Island include large boulders, coral reefs and a number of wrecks. If you are just learning to dive consider Tioman Dive Center's beginner course which gives you PADI certification that is recognised world over. If you are looking for something more challenging, try the PAI Advanced Open Water Diver course which certifies you to dive up to 30m. 
4.  Ziplining in Chiang Mai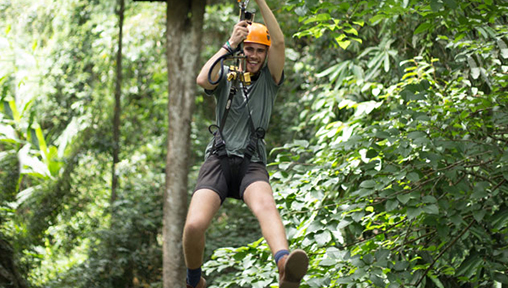 Source : Flight of the Gibbon
If you are cultured out in Chiang Mai, try ziplining through the lush rainforest. Flight of the Gibbon offer a three-hour zip lining experience that features a combination of zip lines, sky bridges and forest walks suspended above the valley floor! Flight of the Gibbon are committed towards responsible eco- tourism and a part of their profits go towards conservation efforts.
5.  Canyoning in Bali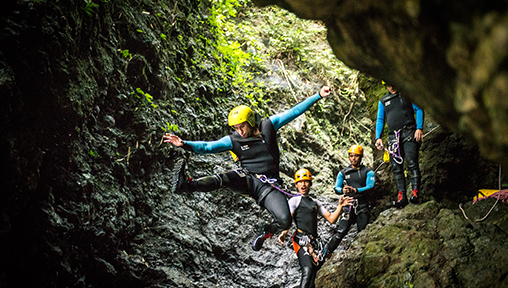 Source : Adventure and Spirit
One for the real adrenaline junkies, Canyoning at the Canyon of Fire located in Wanagiri, (North Bali) includes a combination of hiking, swimming, rock slides, and cliff jumping. The expedition requires you to be extremely fit and be able to swim 50m. You will also have to take part in a half day of training and preparation. Learn more at Adventure and Spirit who are experts at guiding you through a Canyoning experience.
6.  Hot air ballooning in Myanmar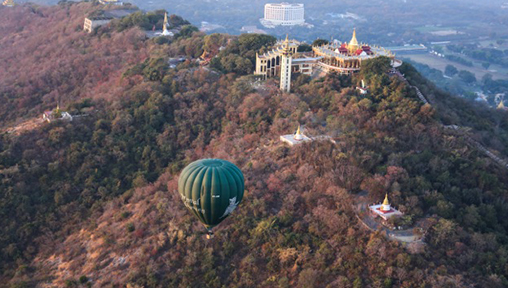 Source: Oriental Ballooning
Experience the break-taking views Myanmar from far atop! Oriental Ballooning organise hot air balloon rides across various locations such as Inle Lake, Ngapali beach, Bagan and Mandalay. Each ride accommodates a maximum of three people in one compartment, so you are ensured an exclusive experience. Perfect for a non-adventure loving spouse too!
7. Skydiving in Pattaya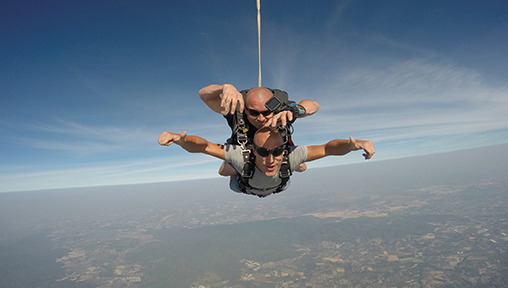 Source: Thai Sky Adventures
Fancy a tandem skydive? A freefall jump attached to a highly experienced skydiving instructor is what's on offer with Thai Sky Adventures. The jump is made from anywhere between 9,000ft - 13,500 feet and is perhaps the most exhilarating experiences you will have in this lifetime!
8.  Snorkeling in Kota Kinabalu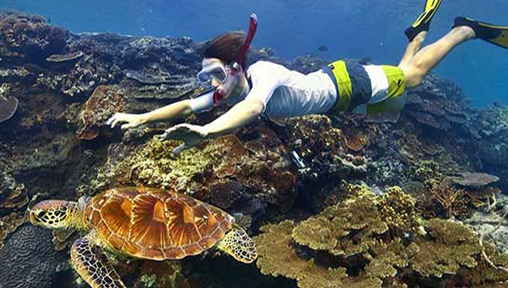 Source: Borneo Dream Travel
Always a crowd favourite, Kota Kinabalu has plenty to explore – especially under water! The Tunku Abdul Rahman Marine Park, located a ten to twenty minute speedboat ride away from Kota Kinabalu is a perfect place to go snorkeling. The folks at Borneo Dream Travel help you choose from a range of snorkelling day trips including a PADI Discover Snorkelling Experience
Article Banner Source Adventure and Spirit