If you have mastered the art of packing light, then travelling with just a carry-on must sound appealing to you. Luggage fees and long waiting time at baggage claims are just some of the things you avoid when travelling with just a carry-on.
We have shortlisted some of the most innovative carry-on bags in the market right now and we hope you're just as excited as we are to get your hands on them. From electronic tags to in-built batteries, these luggages have amazing features that make them stand out from the rest.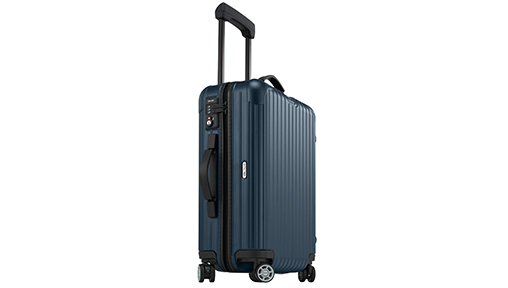 You can't talk about luggage and not have Rimowa on your list. When it comes to design and durability, Rimowa is always a winner. Built with polycarbonate material, this stylish spinner is considerably lightweight.
We also recommend availing of the optional electronic tag which replaces your usual paper label with a digital module to which the airline's luggage data is transmitted. As a traveller, this means you will be able to check-in your luggage using your smartphone and dropping it in seconds at the airport.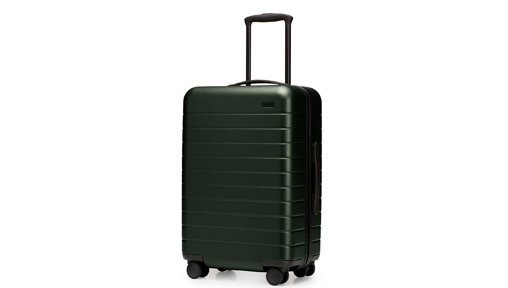 Meet the perfect carry-on of your dreams. Some features that make this bag stand out from the rest include two compartments, one for clothes, one for shoes, toiletries, and other hard objects; a built-in battery so you can charge your gadgets on the go; a nylon laundry bag to separate your clean clothes from dirty ones; and an impenetrable, scratch-resistant shell. 
Although this brand is still not available in Asia, word has it they are going to be expanding very soon!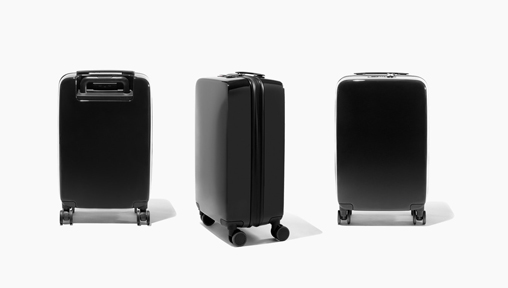 Meet your new go-to luggage. A product of the best materials and the best in travel technology, the Raden A22 is a tech-friendly carry-on luggage. This 21st century luggage comes equipped with a slick security system, and a built-in battery with two USB ports to charge your gadgets on the go and a Bluetooth GPS trackers. It also syncs with an accompanied mobile application, where you can weigh and track your baggage.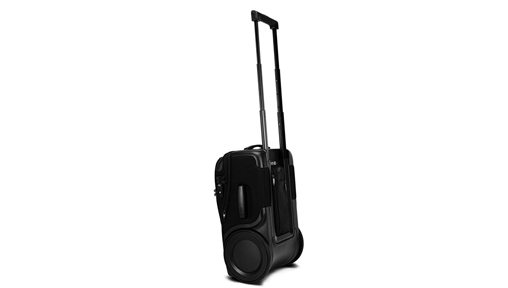 G-RO is the perfect travel companion for the frequent traveller. The patented oversized wheels ensure that handling luggage is easier; whether you're dragging your luggage in the snow, sand or floor. Other features also include two USB ports for charging, a front pocket built for your laptop, a built-in stand for supporting your tablet, and an optional GPS tracker.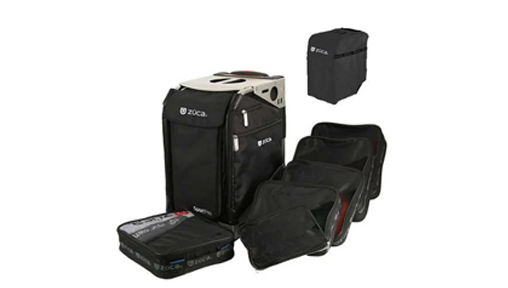 The maker of this luggage was probably OCD. This boxy bag has five zip-closed, color-coded and removable compartments that stack and slide out like little drawers - so you can segregate your items as you wish. The aluminium alloy frame at the top is also designed so that the bag can also function as a seat at the airport gate, it can carry up to 300 pounds in weight.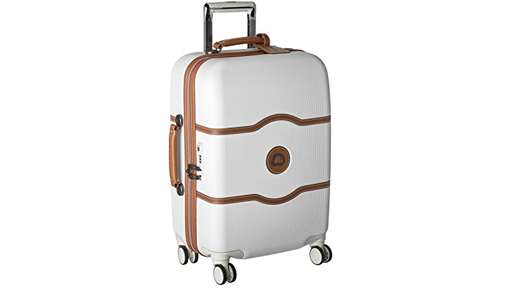 This one is just like your ordinary carry-on luggage but the one feature that makes it stand out is the wheel lock technology. How many times have you had a suitcase roll away from you on a slope or a train? Countless maybe. Not with this bag, with one touch, the four wheels are locked ensuring that your luggage stays in place.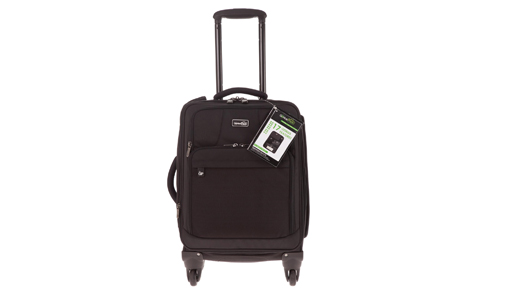 For all the perfectionists and neat freaks, this luggage was designed for you. Don't know what to pack? A built-in checklist ensures you never miss a thing! Everything you need to pack has its own designated place in your luggage. The bag features labelled compartments for chargers, undergarments and socks; special compartments for umbrellas, magazines, water bottle and passports; a portable battery pack for recharging and a small speaker that can plug into your gadget to play music. The main highlight however remains to be their patented laundry compression technology, a sack-style compartment for storing your worn clothes which compresses into the bag's wall and then zips out when it's time to clean.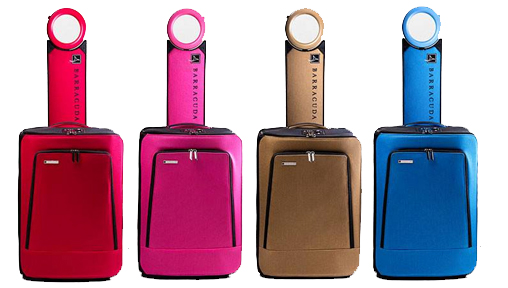 Remember that Kickstarter program featuring collapsible bags? Yes, it's finally available in the market! This bag features a built-in 2-cup beverage holder, fold-out laptop tray, a USB charger and an ergonomic 360° rotating handle, so you'll never strain your wrist when strolling your bag. The most distinctive feature of the Barracuda is its collapsible frame, which allows for easy storage when you're not traveling.
There you have it, some of the most eye-catching carry-on luggages. Which one is making it to your wish list? 
**Main Banner Image: G-Ro