In Amsterdam, also known as the city of canals, you'll find historic 17th-century gabled houses and rich cultural and artistic heritage. Whether you are a first-timer or a repeat visitor, it is easy to fall in love with the place that looks better in its real-life splendour than on a postcard. With its narrow streets and charming under-the-radar neighbourhoods, the capital of Netherlands is a treasure trove of discoveries waiting to be explored.
Some of the greatest memories are to be made in the city's eclectic array of restaurants that upkeep or reinvent Dutch culinary traditions. We take you on a culinary journey across some of the city's best restaurants that are simply a must-visit during a trip to Amsterdam.
1. Jansz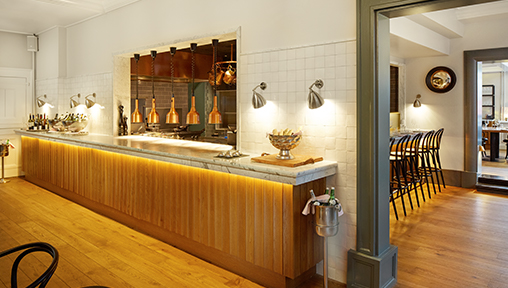 Exquisite in its simple elegance and understated luxury, Jansz is located next to the famed Pulitzer Hotel, inside a former Apotheke. This place is somewhat of an institution in Amsterdam and a must-visit for epicures. The restaurant's setting is a careful blend of contemporary design elements and old world touches evidenced in a collection of distinctly Dutch artworks and carefully selected local materials.
In the kitchen, Executive Chef Jeroen Robberegt works miracles concocting a selection of familiar European dishes and innovative inventions that comfort and surprise. Booking in advance is a must to ensure a good seat, complete with a picturesque view of Westerkerk and the adjacent shopping enclave of Nine Streets.
2. Lion Noir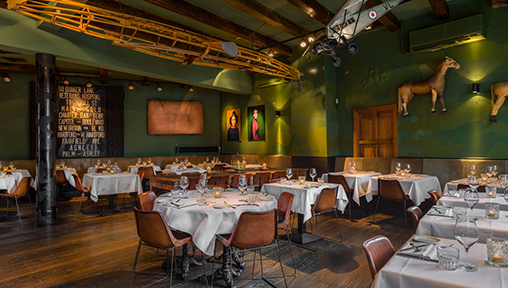 Dimly lit, moody, and a tad eccentric, Lion Noir's décor betrays its owner's roots in the nightclub industry. The restaurant features an odd, yet captivating, a medley of surreal décor elements like stuffed peacocks and foxes and, despite its uber-cool façade, serves up unpretentious and comforting seasonal flavours inspired by French cuisine.
On the restaurant's revolving menu, highlights include Purslane and Crayfish Tortellini, Duck Breast with Parsnip Cream, and Truffle Hummus with Smoked Beetroot Salad. Aside from its dusky interior setting, the restaurant also offers a choice of dining in the cosy courtyard garden – a perfect setting to sip on a glass of Corvina and enjoy a cool breeze in the summer.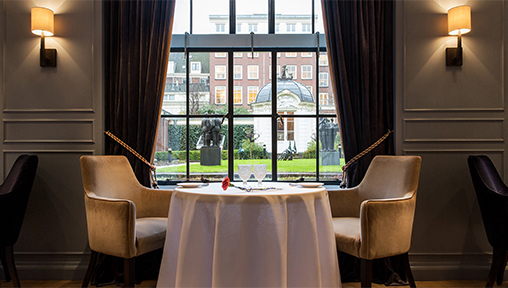 With a coveted Two-Michelin Star ranking, Librije's Zusje offers a decadent gastronomic experience within the iconic Waldorf Astoria Hotel Amsterdam. Helmed by Sidney Schutte, the restaurant is stunning, both in its classically composed setting and vibrant culinary concoctions that it offers.
Not limited to just one region, the chef's creations feature ingredients from around the world, sourced from local farmers. Admittedly marked by Asian influences, the dishes are exciting with a rich tapestry of flavours. Think Blue Lobster with lemon geranium, Duck Tongue with barbecued pineapple, Shiso with hazelnut and pandan rice, and Tacos with sweet corn, popcorn, butter, jalapenos and lime for dessert.
4. De Kas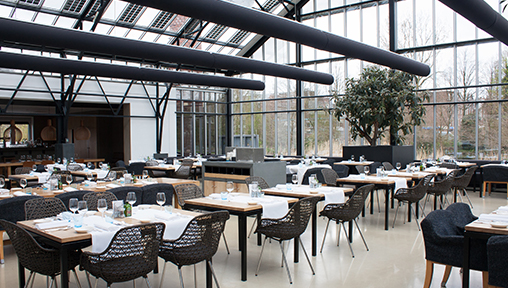 A restaurant and a nursery, De Kas is located in an old greenhouse that belonged to Amsterdam's Municipal Nursery and dates back to 1926. In a stunning architectural setting, complete with 8-metre high glass windows, guests can dine within an unforgettable interior designed by Piet Boon or outside in the herb garden.
The menu is created and adjusted daily, based on the harvest from the restaurant's nursery, with the bulk of the dishes always featuring fresh local vegetables and organic meats from local suppliers. The flavours – light and refreshing – constitute the core of the menu, while the cocktails, especially the house special consisting of a Champagne cocktail infused with basil and lemon, delight with surprising flavours that go beyond the ordinary.
5. Vermeer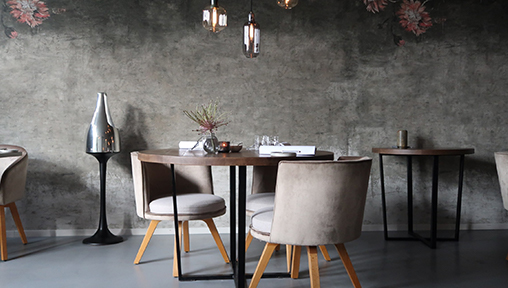 Spread across four 17th century Dutch colonial buildings and led by Chef Christopher Naylor, Vermeer is the self-proclaimed head chef's laboratory. This is where Naylor and his team experiment on everyday ingredients to transform them into complex dishes with unique and intriguing flavours.
The stylish interior is deceptively simple and filled with designer furniture pieces and scrupulous details, sets the backdrop for Naylor's culinary experiences. His menu extensively features seasonal produce and utilises Dutch ingredients such as prawns, beetroot and white asparagus in the multiple-course offerings that delight the taste buds.