We as women have our own share of diseases but health matters of the heart - purely a man's territory. Not true at all! Turns out in fact, that a heart screening is essential for women, even more so when you have certain lifestyle habits and is not as complicated or expensive as we thought. 
Senior Cardiologist and Consultant, Dr Ramasami Nandakumar has seen far too many women neglecting their heart health merely because they were unaware! He speaks to us here on how heart attacks don't pick genders and why it's essential to book that screening soon.
We have always heard of men being more susceptible to heart health issues. Why should we as women be worried?
I promise you, heart attacks don't pick genders! A common myth of heart ailments is that it is a 'man's disease' as we often see images of a man clutching his chest. Heart disease is the leading cause of death in both the sexes globally.* Studies have revealed that women tend to show atypical signs of heart disease and hence are less likely to be diagnosed too.** The medical fraternity has gradually changed its views since the GO RED FOR WOMEN campaign in 2003 but society at large still views heart attacks in women as a man's disease in disguise.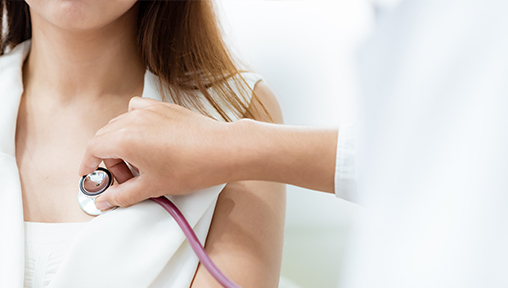 Not only a man's disease. Get checked today!
When am I at risk for a cardiovascular disease?
While heart disease can occur in anyone, we see it much more common in folks that showcase certain characteristics or lifestyle choices. Smoking, stress, poor sleep (yes those extra zzz count!), no regular exercise and varying eating habits could mean a buildup of fat and clogging of arteries. Heart disease becomes even more likely if there is a family of heart disease, or a personal history of high cholesterol, depression, blood pressure or high blood sugar. There's also the risk of coronary microvascular disease after menopause or when your body has low levels of estrogen.
When should a woman go for a heart screening?
Heart health should infact be as important as your pap smear! From the age of 20 your physician should screen regularly for blood pressure (every 2 years), cholesterol every 4-6 years, blood glucose every 3 years and weight/BMI during your regular health checkup along with discussion of diet, smoking and physical activity. Regular cardiac screening should start around the age of 45, whilst an annual checkup is necessary if you have risk factors such as diabetes, high blood pressure or known heart disease.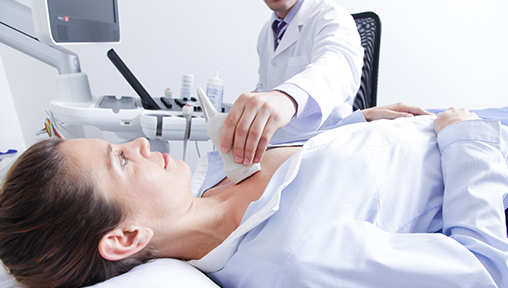 Heart screenings are an essential component to leading a full, healthy life
How complicated is a heart screening and what does it include and how much will it cost?
A full screening includes a full history, examination, blood tests and scans. The screening consists of a series of tests namely ECG, Echocardiography and treadmill stress testing or CT coronary angiography, all available at our clinic set side by side, so it's sort of like a circuit run. You will need to set aside at least half a day to complete the screening, but I promise you it's a half day well spent! In terms of costs, these can vary by location or hospitals. 
How can I prevent heart disease?
Make sound food choices, lifestyle changes and most importantly get moving! Take small steps everyday - whether it's walking or attending a boot camp, make sure you get off that couch for at least 30 minutes a day (better still if you can manage 60!).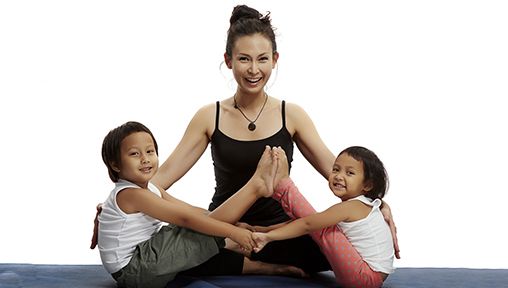 Keep your body and mind healthy
Sleep and stress are also major contributors, so make sure you put in enough sleep hours too. Try to decrease stress levels by making suitable arrangements and dealing with triggers. And of course, ensure you visit your physician at the recommended intervals so you know your heart is in good hands!
References
*IHME 
**The study by Krumholz et al in Circulation in 2015 reveals that women under 55 have atypical symptoms and were less likely to be diagnosed as having heart disease. Both the CURE trial and the CRUSADE registry revealed that women were less likely to undergo catheterization and invasive treatment.
Dr Ramasami Nandakumar is currently working as a Senior Interventional Cardiologist at Mount Elizabeth Hospital, Gleneagles Hospital and Mount Alvernia Hospital. He is also a Visiting Senior Consultant at Ng Teng Fong Hospital and National University Hospital. You can reach Dr Kumar on +65 82616483 (WhatsApp) or via his website www.h2h.com.sg.