Crete, Santorini and Mykonos are among the most famous Greek Islands. And for good reason. They're gorgeous. But, escape to the islands during the shoulder season from September on, and you'll enjoy the best they have to offer without the maddening crowds and extortionate prices of summer.
Experience: The best of the islands
Get your camera ready for Crete. The Venetian Harbour is famously gorgeous, but so are the stunning natural spots like Samaria Gorge and Elafonisi beach's pink sand and turquoise waters.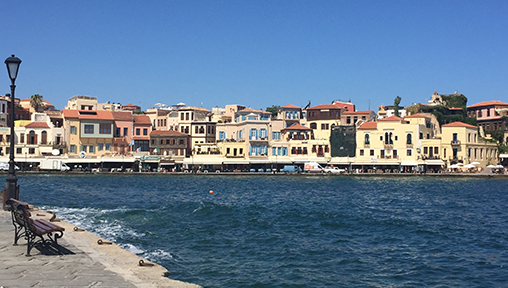 Wander the cobbled streets behind the waterfront of Hora, Mykonos' main town – you'll stumble across galleries, shops, bars and restaurants – and while your days away on the beaches. Try Ornos for see-and-be-seen glamour with beach bars and bottle-service loungers.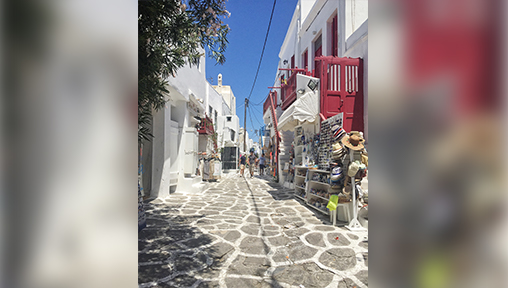 Santorini is actually a collection of islands, so it's only appropriate that you go sailing – it's still warm in the shoulder season! - and when you get back, head to the top of Oia to watch the famous sunset.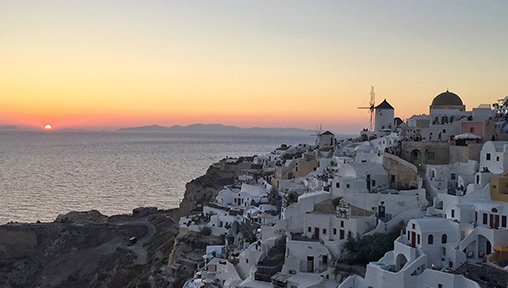 Stay: At sexy boutique hotels
Hotels on the islands are packed and expensive during the summer, but plan to visit in the fall and you'll have your pick of reservations – and the best prices.
It's a sprawling whitewashed property on the north coast of Crete, but Amirandes is so well designed that privacy is well assured. Everything about this Mr and Mrs Smith resort screams understated glamour. Guests dress to dine at the six decadent restaurants. Suites come dressed in soothing tones and luxe materials –some even come with private pools. The stunning, architecturally-driven main pool is a veritable temple to water. And the Elixir spa? Quiet, heavenly, and offering a rage of treatments with a special focus on Ayurveda. If time permits, sneak out to the Agreco Farm to enjoy a sumptuous six-course meal of organic Cretan dishes.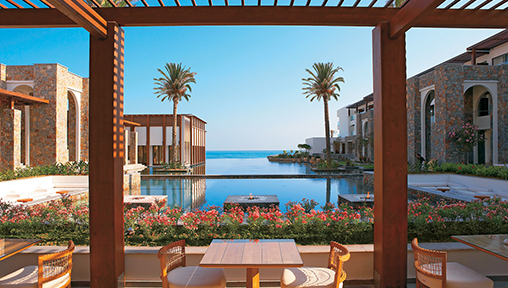 A sleek, effortlessly chic hotel, Mykonos Blanc occupies prime position on glamorous Ornos Beach. The lavish property – a Preferred Hotels member – boasts open-plan rooms swathed in white and decked out with cloud-like beds, TVs hidden in mirrors, and plush amenities. By the pool, guests lounge on day beds with beach views, though Ornos Beach has dedicated loungers just for hotel guests. And when hunger strikes, Pasaji offers opulent beachfront dining with sushi and Mediterranean plates. Slip into the Spa for a range of pampering treatments – though massages can be done by the pool, too.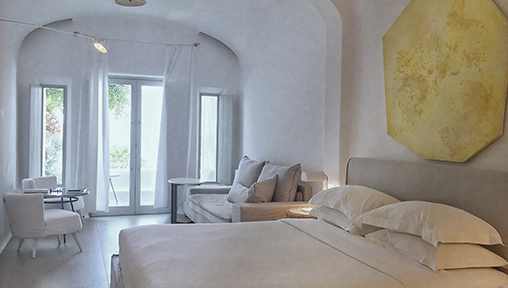 Perched on the edge of Oia, Charisma Suites is a sumptuous hotel boasting luxe Cyclades designs and those famous Caldera views. This is an all-suite hotel, but opt for the Charisma Pool Suite which come dressed in white and wood, fitted with all manner of luxe amenities – including a wine cellar – and sleek private pools built into a cave-like vault. There's a poolside bar and restaurant, and in-room massages and spa treatments can be organised. Oh and by the way, it's perched beneath one of those famous windmills.
Eat: Decadent Mediterranean feasts
In the Cretan capital of Heraklion, Peskesi dishes up authentic Cretan cuisine in a charmingly converted cottage. Expect organic produce and old-school recipes and save space for the complimentary dessert.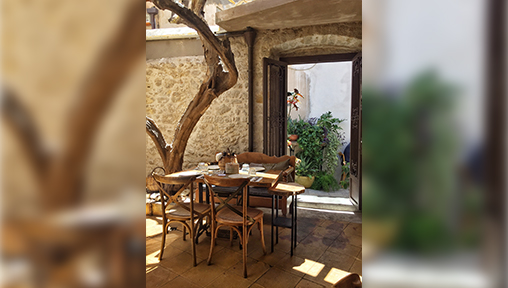 On the quiet end of Mykonos' Ornos beach, Kostantis is a sophisticated spin on an alfresco waterfront restaurant. Take in the views alongside decadent Mediterranean dishes bursting with fresh fish and flavors.
Considered one of the oldest tavernas in Santorini – it was established in 1922 – Aktaion is a humble, family-run spot serving up hearty meals in Firostefani. Feast on traditional Greek plates that include lots of meat, seafood, and cheese.
Party: like a local
Set in a charmingly restored old Venetian building on the Chania waterfront, Fagotto is Crete's long-established destination for live jazz and cocktails – and traditional Cretan tunes after the summer.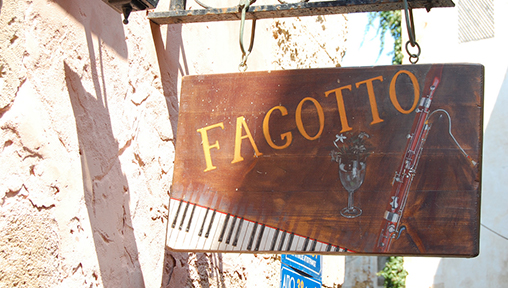 Mykonos is known for its serious party scene but at Skandinavian Bar & Club, you can enjoy a casual patio bar or club vibes. And after August, you'll actually find space to dance.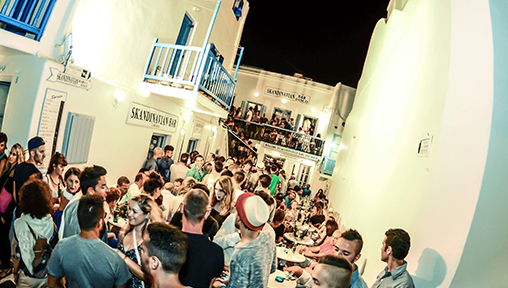 Kira Thira may be Santorini's oldest bar, but a crowd-pleasing soundtrack of jazz, Latin and blues tunes – and the house special Sangria – have ensured its popularity since 1976. You'll hang with locals once the summer tourists are gone.
See: The best of Greek history
The bull-headed minotaur may be myth, but that doesn't make it any less fun to pretend to be hunting him down at the ruins of Knossos, a Minoan-era Cretan palace that's as much of a labyrinth as the one the minotaur was said to have been locked in. In the shoulder season, explore without sweltering in the heat (the site is completely uncovered – and rushing to beat the tour groups.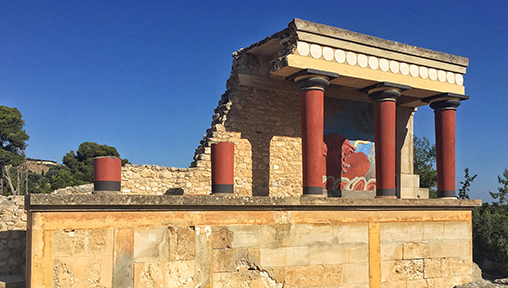 A vast, unpopulated island just a 30-minute boat ride from Mykonos, Delos is an open-air archaeological site with plenty of interesting ruins to see – don't miss the row of stalwart lions or the theatre. Twin gods Apollo and Artemis are said to have been born in the Sacred Lake here. Visit before November to take advantage of regular boat services and few crowds.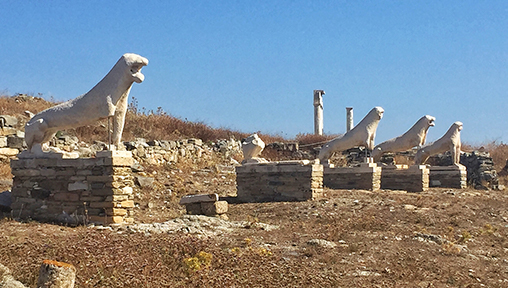 Buried in ash after a volcanic eruption in 1627BC, Akrotiri is a well-preserved Minoan Bronze Age settlement on the south coast of Santorini. Check out the shells of houses and shops that still stand on the site, then head for the Museum of Prehistoric Thera to see the frescos and objects that were uncovered here.