As the flight takes off, the sun's rays become more intense and humidity levels drop by 20%. As a result, our skin becomes greasy, complexion dulls and lips crack. The sudden climate change that occurs in the plane can also cause breakouts and skin to peel. Yet the cabin crew members manage to look good throughout the flight. Have you ever wondered how?
We reached out to 7 flight attendants from around the world to find out more about their beauty secrets.
Clio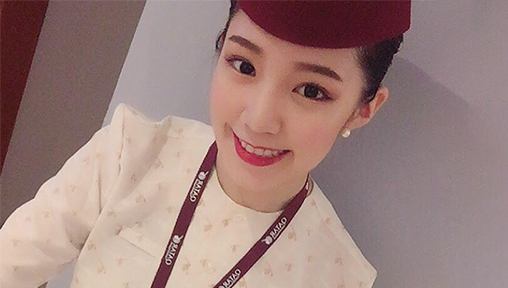 Mandarin is Clio's mother tongue, but this Taiwanese flight attendant also learnt to speak fluent Japanese and majored in Arabic. She is a fresh face in the aviation industry and makes her first flight with Qatar as a flight attendant this August. Her only secret elixir is the Trilogy Rosehip oil. She uses it at the start and end of every day to repair and restore her complexion.
Clio shares beauty reviews on her
Instagram
as well!
Eleen Ang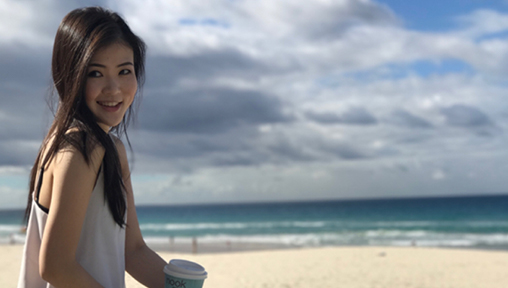 Eleen is an acclaimed foodie who was brought up in Auckland, New Zealand. Currently flying with SIngapore International Airlines and armed with 6 years of flying experience, she swears by mask sheets and face mist sprays to cope with the drastic overnight climate changes and heavy makeup routines because of its effectiveness and convenience. She also exfoliates periodically to rid her face of dirt and germs that accumulate.
Follow Eleen on
Instagram
to know more about her!
Eva Schwarfischer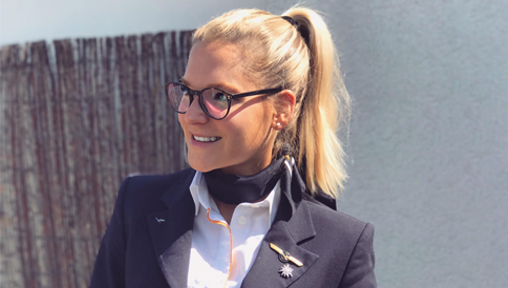 While she was an au pair, Eva was inspired by her host mother's lifestyle as a flight attendant. She has been flying for 6 years and highly endorses products from Avene, especially the thermal water. Eva, who is flying with Lufthansa also makes it a habit to apply sunscreen before she leaves the house and drinks water consistently throughout the day.
Eva also shares fitness inspiration posts on her instagram! 
Natalia Korotchenko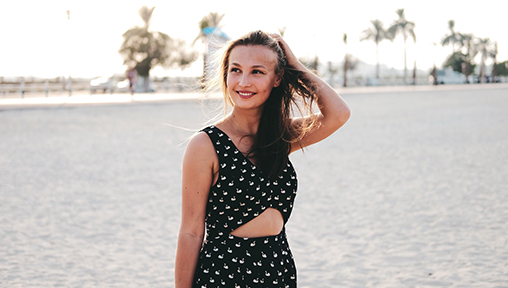 Natalie from Ukraine flies with Emirates. She enjoys experimenting with new beauty products to cope with the heavy makeup routine that her job demands.
Moisturise! That is Natalie's beauty secret. Before putting on her makeup, she applies the Bobbi brown Hydrating cream. After removing her makeup with the Clarins Cleansing Milk, she rehydrates her skin with Clinique's Moisturising Cream.
Follow Natalie's travelogue on Instagram! 
Selina Balci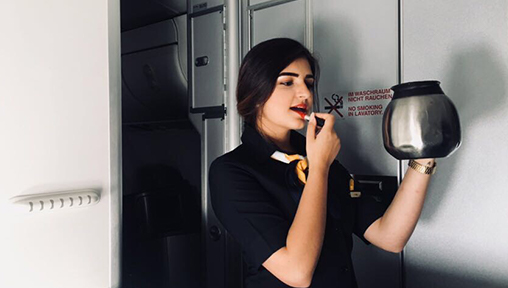 The passionate 22 year old, Selina is all about service with a willing heart on board the plane. She grew up in Germany and has been a flight attendant with Lufthansa for 2 years. To maintain clear skin, she goes through a 3-step cleansing process. She cleans her face with baby shampoo first, before she uses the Sephora Tonic water and Sephora cleansing milk to remove any remaining makeup.
Follow Selina on Instagram to find out more about her!
Evon Yee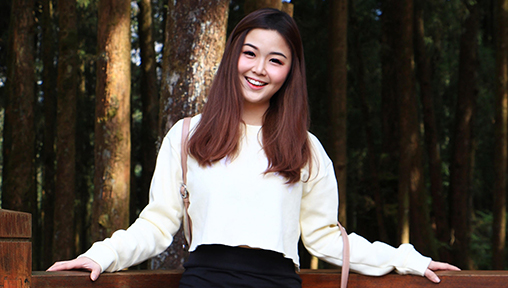 On top of 4 years of flying experience, Evon also owns her own online store. This entrepreneurial flight attendant grew up in an orphanage and had to learn to define 'home' differently. She relishes in every travel experience with the Malaysian Airlines and finds family amongst her fellow cabin crew.
Dry skin is a major woe for this flight attendant. To ensure that her skin is sufficiently hydrated, she uses the Wonjin effect water bomb mask 3 times a week to ensure her skin is sufficiently hydrated.
Check out Evon on Instaram!
Julia Carolyn Chow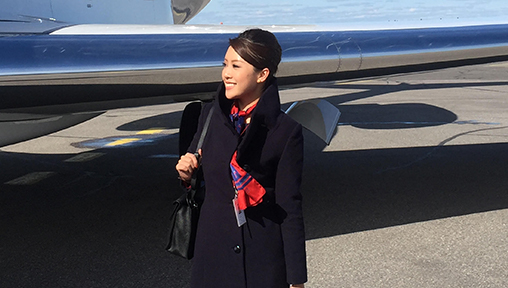 After 6 years of flying commercially, Julia now works in the private jet sector. When she was a young passenger, Julia received many toys from friendly flight attendants. Their elegance and warmth inspired her to take up the job.
Julia uses Estee Lauder's advanced night repair mask-in-oil when in dry climates but the true hero of her radiant complexion is the Aveeno Deep Moisturing Face Cleanser. She swoons over how after every wash, her pores feel cleansed without pulling her face taut dry.
Follow Julia on Instagram to know what private jet flight attendants do in their free time!
Note: The views and opinions expressed in this article are those of the flight attendants' own and do not necessarily reflect the official policy or position of VanillaLuxury.sg or the airlines the girls work for.