Manila, Manila – There's so much that this city offers. In fact, it is one of Southeast Asia's best capital cities for sightseeing and culture. With all the buzz generated by a hip new wave of restaurants, nightlife scenes, art galleries and more. Manila is becoming an it-destination for vacationers.
If you're headed to this wonderful city soon and are looking for a place to unwind and catch a drink at the end of the day, you might want to add a few of our top picks to your list. From speakeasies, to cocktail bars and clubs – we have it all!
The Palace Pool Club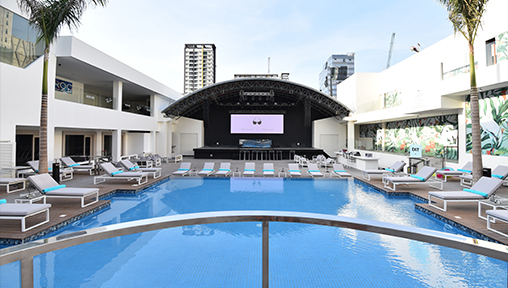 Looking for the best Pool Party in the Metro? The Palace Pool Club is all you need! This venue is located at The Palace Manila- today's biggest nightlife destination. It is also the country's first day and pool club. Just think of the freshest crowd, cabanas, daybeds, pools, the best DJs with today's hottest tunes and the alcohol of your choice – dream come true right? The best part? This is probably the only place you can actually party the night away in shorts and flip-flops!
The Palace Pool Club | 9th Avenue corner 36th Street, Uptown Bonifacio, Taguig, Philippines
Valkyrie Night Club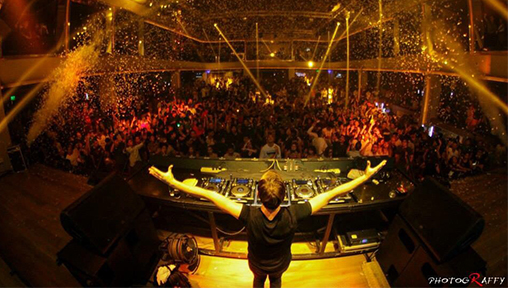 Another destination at The Palace, Valkyrie is the biggest nightclub in the country. The place can accommodate up to 2,500 people and is usually packed every weekend. The standard weekend go-to for most people in Manila has seen some of the world's biggest DJs such as Martin Garrix, DJ Snake, Carnage, Dirty South and many more perform.
Valkyrie Night Club | 9th Avenue corner 36th Street, Uptown Bonifacio, Taguig, Philippines
Revel at The Palace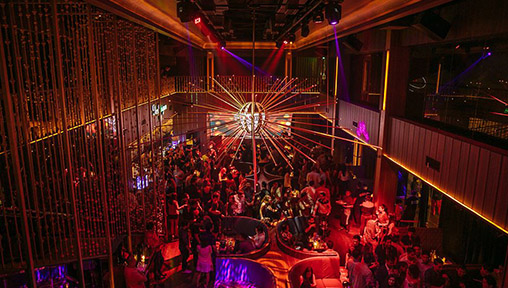 Want to party like a celebrity? Head over to Revel. If someone had to describe Revel at The Palace in one sentence, it would be 'The art of luxury clubbing done right.' Catered to a more mature, upscale and VIP crowd, you will spot Manila's A-listers as well as discerning international travelers at Revel.
Revel at The Palace | 9th Avenue corner 36th Street, Uptown Bonifacio, Taguig, Philippines
Alcohol by Volume (ABV)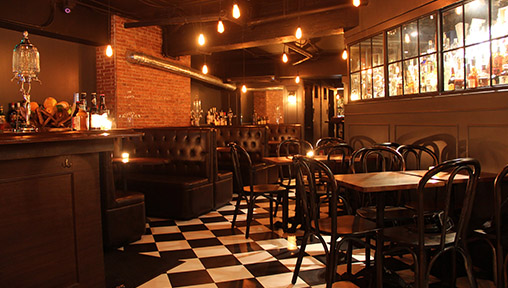 Having recently ranked number 14 in the list of Asia's Best Bar, you can't miss on paying ABV a visit. This speakeasy will take you back to the 1920's with its prohibition era inspired, vintage ambiance. It is the perfect place to unwind at the end of the day. Did we happen to mention that Alcohol by Volume also serves one of the largest absinthe collections in the city?
Alcohol By Volume (ABV) | Basement Floor, 1209, 22 Jupiter street, Makati City, Philppines
Ibiza Beach Club BGC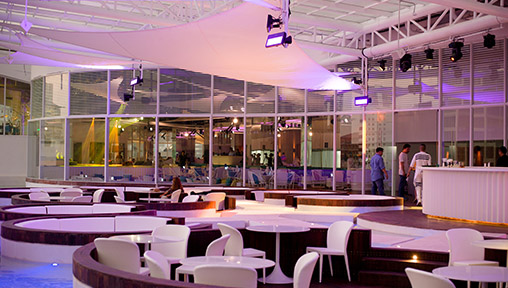 Ibiza Beach Club BGC opened its doors to public last April 2017 and is already becoming a favourite amongst locals and expats. With beautiful interiors and a seating arrangements for just about every mood, Ibiza Beach club is not just a perfect place for a night out, but even a day out in the city of Manila. Head on to this 1000-seater place for a power-lunch, afternoon tapas, dinner shows, live music or dance the night away with a DJ – there's nothing that this place doesn't offer. 
Ibiza Beach Club BGC | 6th floor, W City Centre, 7th Avenue corner 30th Street, Bonifacio Global City, Philippines.
Belle and Dragon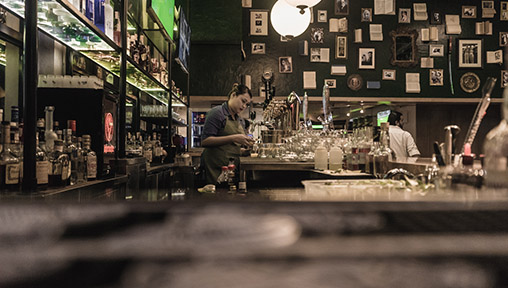 The new hip pub located in the heart of Manila has become a go-to destination amongst Manila's young. With an east-meets-west, cross-culture concept, this gastrobar has impressed everyone from booze-lovers to foodies. Don't be surprised if you see more expats than locals at this place!
Belle and Dragon | OPL Building, 100 A.Palanca Street, Legaspi Village, Makati, Philippines
Unit 27 Bar+Café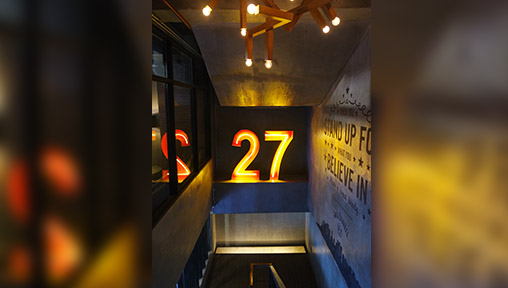 Transport to New York with Unit 27 in Manila. This 3-floor Bar + Café is one of Manila's best kept secrets and it truly does not disappoint. On the first floor, you will find a 'homey' café format place, a compact bar and dining area on the second floor and a stylish pub on the third floor. If you love the indie scene, we promise you will love Unit 27!
Unit 27 Bar+Café | Icon Plaza, 26th Street, Taguig, Manila, Philippines 
The Curator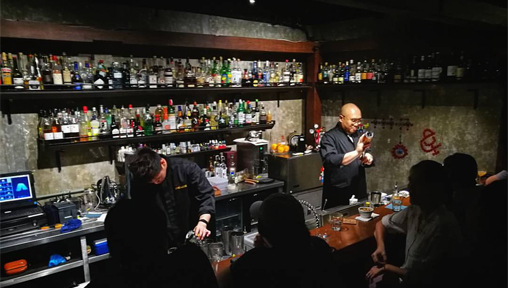 Another bar that had made its space in the list of Asia's 50 Best Bars, hitting number 16. Café by day and a cocktail bar by night, the team behind The Curator really know what they are doing. Don't be surprised if you spot your favourite Singaporean bartenders doing a guest shift at The Curator. 
The Curator | 134 Legaspi Corner Don Carlos Palanca Street, Makati City, Philippines
We've rounded up our favourites for you. Do you think we've missed on any cool places in our list? Let us know!