A perfect way to grace any occasion, a bottle of champagne works like a dream. Whether it's a celebratory dinner or simply enjoying a special date, bubbly can truly add that oomph to your moment.
BottlesXO's boutique selection of Champagne and sparkling wines gives you great access to some of the finest winemakers in the world. These trustworthy wines are not mass-produced to provide an entirely unique level of flavour and quality. With winemakers that are passionate about their craft and mindful of their environment, you are sure to get your hands on not just a bottle, but a story in itself!
What's more (last minute planners we are looking at you!) - through our favourite on-demand wine app BottlesXO, not only will you receive high quality, well priced champagne and wine, but it will be delivered ultrafast in just 29 minutes at no extra delivery charge!
Here are 5 recommendations perfect for any celebratory occasion.
1.  A special dinner celebration - de Venoge Cordon Bleu Champagne ($69)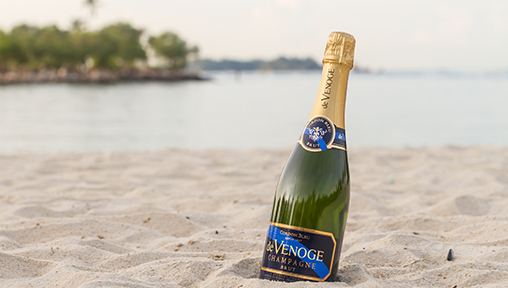 Who doesn't love Champagne? A definite treat for Champagne lovers all around, this bubbly packs a luscious personality and won't let you down. Psst - read on to find out how you can get a free bottle of de Venoge Cordon Bleu!
Winery Location: Champagne, France
Grape Variety: 50% Pinot Noir, 25% Pinot Meunier, 25% Chardonnay
Tasting Notes: A bright gold colour, wide aromatic complexity ranging from green
apples to lemon and honey. Dense and elegant, complex and subtle - a lovely
marriage of finesse and vibrant personality.
2.   A night with your girlfriends - de Venoge Reserve Rosé Champagne ($98)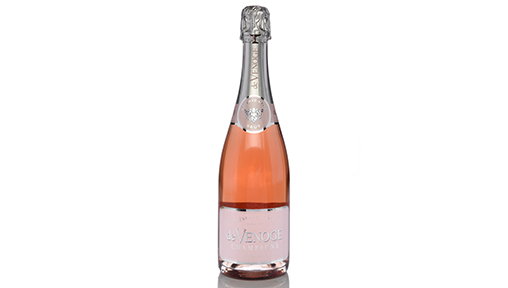 For those who enjoy drinking pink, this easy-drinking rosé is perfect for a
long night of celebration or a giggly afternoon!
Winery Location: Champagne, France
Grape Variety: 60% Pinot Noir, 20% Pinot Meunier, 20% Chardonnay
Tasting Notes: A rich, deep pink hue with an aroma of toasty notes and red fruits.
Fully rounded with a long finish on notes of fruit and minerals.
3.   For popping the question - de Venoge Blanc de Blancs Champagne 2004 ($108)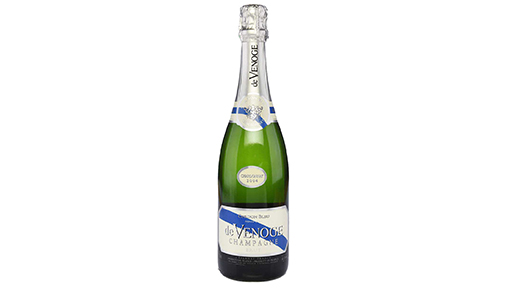 Looking for a ring worthy champers? De Venoge Blanc de Blancs is a vintage Champagne, perfect for those extra special moments!
Winery Location: Champagne, France
Grape Variety: 100% Chardonnay
Tasting Notes: A Champagne that perfectly blends two varieties of chardonnay
grape for a bright flavour of white-skinned fruits and lemon. A radiant white golden
hue, playfully welcoming bubbles and a delicate, well-balanced nose of white
flowers.
4.   A special date without the splurge -  Mazzei Villa Marcello Prosecco ($39)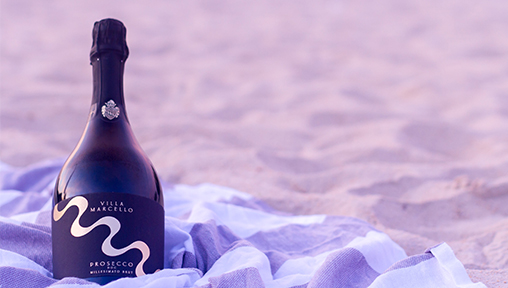 Special date but don't want to splurge on champagne? An easy-drinking, everyday sparkling wine alternative to Champagne, this prosecco has won a many hearts!
Winery Location: Treviso DOC, Italy
Grape Variety: 85% Glera, 15% Pinot Bianco
Tasting Notes: A bright straw yellow sparkling wine with aromas of apple and floral
notes of wisteria and acacia that follow on to the palate. Dry, refreshing and
complex.
5.   A bubbly worthy dinner minus the fizz - Hauts Conseillants Lalande de Pomerol 2008 ($62)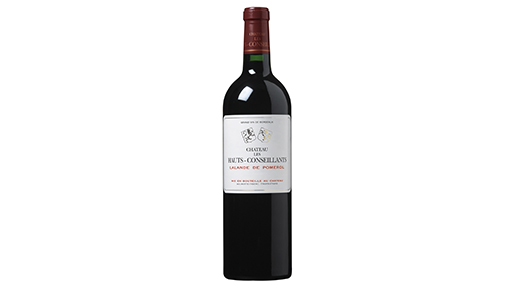 Not a fan of bubbly? Reach out for this gorgeous red wine instead! Make your celebratory moment worth it too with this exquisite and elegant red from the famed Bordeaux region. We promise you won't be disappointed!
Winery Location: Lalande de Pomerol AOC, Bordeaux France
Grape Variety: 85% Merlot, 15% Cabernet Franc
Tasting Notes: A wine with a natural elegance and strong personality. Full of depth
and seductive power, it is aged in French oak barrels which accentuates its
character.
Want to get a free bottle of de Venoge Cordon Bleu Champagne?
Simply order four times within the month of April via the BottlesXO app and receive a FREE bottle of de Venoge Cordon Bleu Champagne! To claim your free bottle of bubbly, all you need to do is place four orders of at least $60 per order this month, adding the coupon code 'BUBBLY' to every order. And voila, you will automatically receive your free bottle in your 4th order! For more details: https://goo.gl/B73912
Champagne House de Venoge is one of the most prestigious houses and terroirs in the whole of the Champagne region. To this day, Champagne House de Venoge maintains a strict attention to detail and quality; each Champagne is aged for at least 36 months and uses only the first pressings of its grapes.
BottlesXO delivers throughout Singapore (including Sentosa) with free delivery and no minimum order in under one hour. To order, simply download (head here: https://goo.gl/21hPc1) and sign up to the BottlesXO app, select your desired bottles then relax and wait for them to arrive! As simple as App, Tap, Sip!