Heart health matters. Over the course of the last few months we have spoken to Dr Ramasami Nandakumar about keeping your heart healthy and pumping with goodness. We recently caught up with him to understand how lifestyle can affect your heart health and how a few changes, can help amp up your health metre!
1. Meditation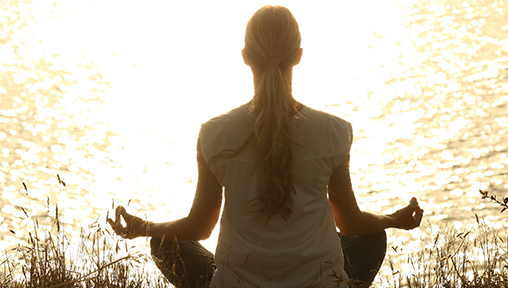 One word – stress! The stress your body and mind go through on a daily basis is increasing exponentially. Whether you look at it as time off for yourself or a way to gain inner peace, Meditation is a great leveller and brings you back to focus on yourself and your core. "Meditation may help lower the risk of heart disease by taking off or lowering the effect of stress on your body", says Dr Kumar. "When you are stressed your body releases stress hormones and spikes up your blood pressure, heart rate etc. Meditation helps to balance this out and encourages your mind and body to slow down."
"There's barely any cost associated with taking on meditation, and there are several resources available online or otherwise to help you get on the path. But remember that while meditation is great it is not a substitute for exercise, good nutrition and medicine!"
2. Coffee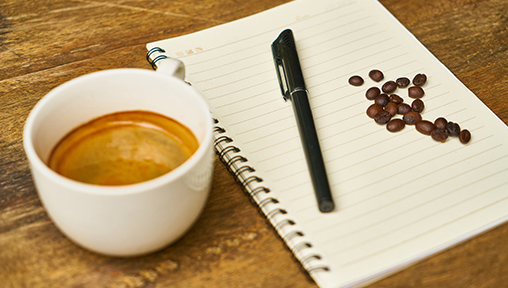 Once upon a time, everyone hated coffee! Often thrown in the same basket as smoking and drinking alcohol; this timeless drink is suddenly being seen in better light. "Moderate consumption of coffee is not harmful. In fact, studies have shown that it may actually be helping us with our hearts." Says Dr Kumar. Whether it's the naturally-occurring compounds in coffee beans that are helpful or the phytochemicals that may reduce inflammation, the benefits of coffee are being understood and accepted all over the world.
"Most of my patients hate having to do away with their regular coffee. But even if you skip the cream, the syrup and sugar, the other toppings can increase your blood glucose and BP levels which amounts to a total disaster for your heart health. My advice is to not skip your cuppa entirely, just have it black or with milk and stay away from the added sugar. I actually prefer gourmet, well-sourced coffee i.e. Ethiopian, Sumatra or the Kenyan - with no add on's!" To find out more about what your Cardiologist wants you to stop eating – click here.
3. Get a dog!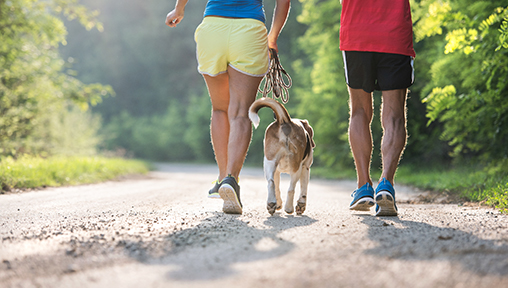 Pet lover or not, owning one can give you a decreased risk of heart disease! "Owning a dog can have a calming effect on your nerves, helping with blood pressure and of course, if you have a dog, you have to move. Apart from a forced form of exercise (which is excellent for your cardiovascular health!), the calming effect of dogs on humans helps to better handle stress.
"However, don't just get a dog for the primary reason of a cardio stress buster! Do it for the love of animals and only and only if you can indulge in some exercise yourself!"
4. Floss Daily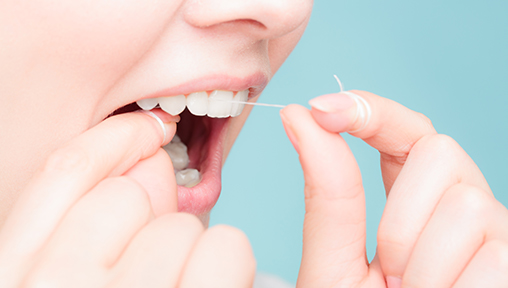 Not only will your teeth thank you for it, but studies have shown that flossing daily can actually help with prevention of heart disease. "Gum health is a key factor for your heart health. Better gums mean a slower buildup of plaque in the lining of the wall of your arteries – and the consequent effect on your heart's wellness." Says Dr Kumar.
Whether it's hand held or regular string flossing, there's benefit to spending those extra minutes every day – stick with it! Don't forget regular check up's at the dentist either!
5. Find a companion - and stay together!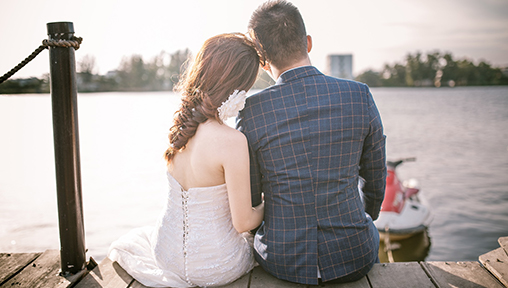 Marriage has shown to bring down the overall chance of developing heart disease. This doesn't mean staying stuck in a bad marriage though! "Exclusions aside, working continuously on keeping your marriage or relationship healthy and happy, has a long term effect on your health too. The lesser stress your body and mind have to deal with on the personal front, the easier it will be to recover from the other overall stress we take on, on a daily basis. More smiles and fun moments will give you more than memories!" adds Dr Kumar
Whether it's marriage, living together or just finding that companion who understands you, science says make it last!
So there you have it, give your body and mind a break with these simple lifestyle changes!
Dr Ramasami Nandakumar is currently working as a Senior Interventional Cardiologist at Mount Elizabeth Hospital, Gleneagles Hospital and Mount Alvernia Hospital. He is also a Visiting Senior Consultant at Ng Teng Fong Hospital and National University Hospital. You can reach Dr Kumar on +65 82616483 (WhatsApp) or via his website www.h2h.com.sg.
References
http://jaha.ahajournals.org/content/6/10/e002218
http://circheartfailure.ahajournals.org/content/early/2012/06/26/CIRCHEARTFAILURE.112.967299
http://circ.ahajournals.org/content/early/2015/11/10/CIRCULATIONAHA.115.017341
http://time.com/4929264/the-real-link-between-marriage-and-heart-attacks