Creation or curation?: The Journey to Lustre's NEW Railroad Collection
When you walk into a jewellery atelier,  you are immediately overwhelmed (in a good way) with  the likes of onyx's, sapphires, amethysts, rubies, quartz and tourmaline; and we admire in awe each beautiful and meticulously crafted piece. Sometimes one wonders upon how, what, where and when the designer gets inspirations for designs – is it creation or curation? 
Anaita Thakkar, is the  founder and chief designer of Lustre, a jewellery brand that prides itself on timeless and ageless affordable handcrafted semi-precious stone jewelry. Initially starting off her business with curated pieces and designs from super talented artisans of tiny ateliers and workshops from around the world, over the years, Anaita has begun designing her own pieces and now sells them in a wonderful tucked away  attic showroom at Amoy Street.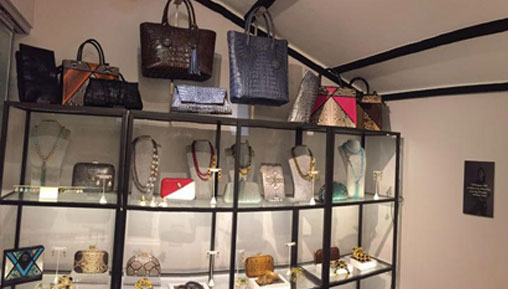 Railroad: The Creative Journey
The birth of a creative journey stems very much from curation of ideas that eventually turn into design inspirations. 
For Anaita, the challenges of the creative process are two fold: 
1) how to take a design inspiration and have it crafted into a finished piece of jewelry in an atelier half way across the world, without abandoning family life
2) how to translate the design inspiration into an affordable (priced below SGD $300) wearable piece.   
2 months is how long Anaita took from conceptualising an inspiration into a finished product. Railroad's concept started from the "black hole of time" – Pinterest where Anaita first stumbled upon a photo of an old railroad spike, moulded and hammered into a knife. Further research showed that the old railroad spike is quite a collector's item and people turn it into all sorts of things.

Credits: Deviant Art | Pinterest
The real lure of the railroad spike was its sheer simplicity and an idea was born! She decided to do away with the head of the spike, and experimented with various brass and metal alloys, and went through many prototypes,  eliminating those that were flimsy and easily malleable. She eventually settled on brass with a hint of silver in it. It was the perfect alloy for the cuffs due to its tensile strength and the fact that it takes to gold plating well.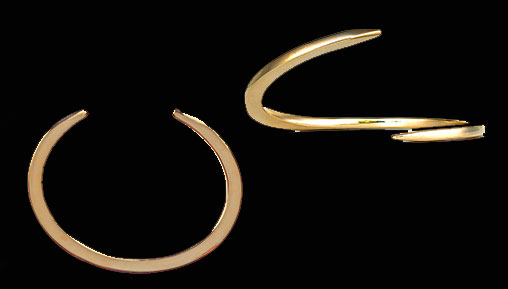 The NEW Railroad collection features two unique cuffs; a versatile collection fitting for a casual or a dressed up event, and could be worn individually or with each other. 
The Railroad Cuffs are now available on Lustre's website. Visit www.shoplustre.com to check them out and other collections of this jewellery atelier. 
Contributor: Anaita Thakkar, Founder of Lustre Jewellery
Helmed by Anaita Thakkar, Lustre Jewellery specialises in handcrafted semi precious jewellery that combines traditional techniques with contemporary design for the modern woman.