Often when we travel, hotels are just a place where we rest our heads at night. We might choose a hotel based on its proximity to all the prime food spots, but rarely ever would we select one purely for the restaurants on-site. Until now.
These are four restaurants you would jet halfway across the world for – and luckily for you, they're all located within hotels, so you won't have to go far to find somewhere to sleep off your food coma.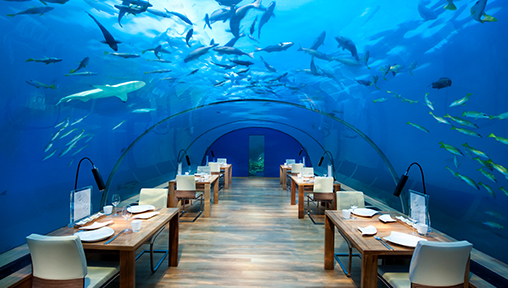 We wouldn't dream of complaining about an ocean-front view, but underwater? Now we're talking. 16ft below sea level, right in the middle of the crystal-clear waters of the Indian Ocean, you'll find Ithaa, the world's first-ever all-glass undersea restaurant. This place recently bagged three Global Awards at the World Luxury Restaurant Awards 2017, and it's not hard to see why.
Located in the Conrad Maldives Hotel, Rangali Island, to get there diners can walk along towards the end of the jetty, whereupon you'd descend down a spiral staircase toward a coral reef below. (Yes, an actual coral reef.) How's that for a scenic route? The menu here is contemporary European and feels every bit as exclusive as the 14-cover location. Expect more luxurious touches like caviar and foie gras for the six-course dinner set menu, and slightly lighter fare for the four-course lunch.
Go on; treat yourself to a 180-degree panoramic view of the surrounding coral gardens and an endless parade of marine life – snorkels optional. You'll probably find yourself thinking that things really are better under the sea.
2. Savour Michelin-starred French cuisine made with Japanese ingredients, at Collage, Conrad Tokyo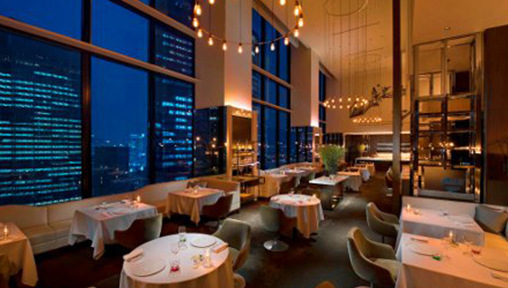 Restaurant Gordon Ramsay might be no more at Conrad Tokyo, but don't fret – there's something even better. (Sorry, Mr Ramsay.) Collage garnered its Michelin star within the first four months of opening, while under the leadership of Chef Shinya Maeda, who had also won a Michelin star for five consecutive years while running restaurant Gordon Ramsay.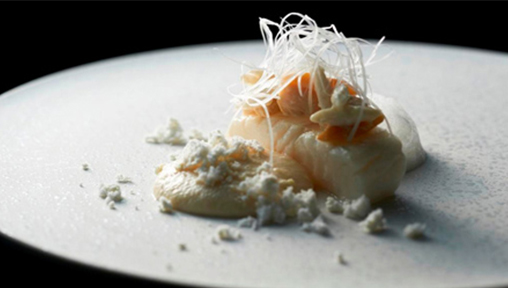 Now, a more purist chef might balk at the idea of cooking French food with anything other than the finest of French ingredients. But here at Collage, that is the draw. Diners can expect to see classic French techniques and dishes like terrines, navarins and en papillote, combined with premium Japanese ingredients like Matsutake mushrooms, burdock root and Kobe beef, while each dish is beautifully plated with the kind of tasteful finesse and restraint we've come to expect from Japanese chefs.
So has Collage mastered the art of French cooking? We think so.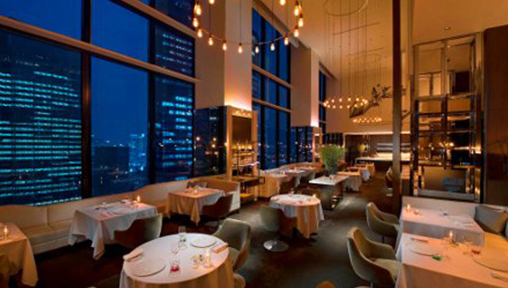 The best Chinese restaurant is in China, right? Wrong. At least, not according to the 2017 World Luxury Restaurant Awards, which recently awarded China Blue by Jereme Leung, located in Conrad Manila, the prestigious title of Global Winner in the Chinese cuisine category.
Hong Kong-born celebrity chef Leung has built up quite the reputation for himself as the reinventor of traditional Chinese cuisine, a name that is well-deserved – and something that is immediately obvious here, whether you order off the main menu or opt for dimsum. Unlike other chefs who might be real sticklers for sourcing, all in the name of authenticity, and whom, if in Leung's position, may insist on all their ingredients being imported from China, Leung embraces it – tweaking some of the dishes to suit a Filipino palette, and incorporating local Filipino ingredients like mango into his menu. And, as is evident from their recent win – it works.
Do yourself a favor though - don't miss out on the house specialties, the steamed truffle mushroom buns and black gold egg custard buns.
4. Experience hyper-seasonal Michelin-starred dining at Iggy's, Hilton Singapore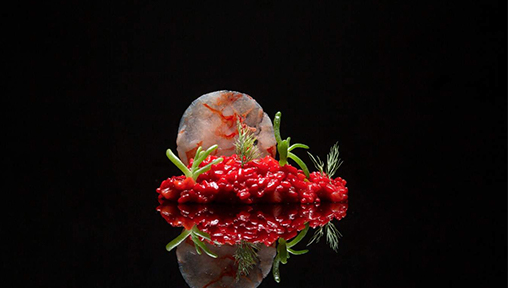 So we've traversed the globe, taken you ocean deep and Michelin-star high, and probably inspired in you some serious wanderlust and food-envy. How about something a little closer to home? Iggy's, restaurateur and sommelier Ignatius Chan's eponymous restaurant, is an institution for fine dining in Singapore.
Since it first launched in 2004, it has made a regular appearance on lists like 'World's 50 Best Restaurants', as well as the Miele Guide of Asia's Top 20 Restaurants, and was most recently awarded 1 Michelin Star. Despite all the buzz surrounding it, the hushed, intimate atmosphere of the restaurant, tucked away as it is on the third floor of Hilton Singapore, makes it feel like Singapore's worst-kept secret. With Head Chef Aitor Jeronimo Orive at the helm, their menu highlights hyper-seasonal ingredients sourced from Japan and all over the globe. Why yes, we did just say "hyper-seasonal" – plain seasonal simply doesn't cut it anymore.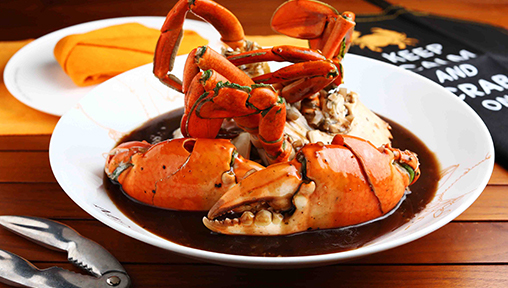 Founded by Restaurateur and Celebrity Chef Dharshan Munidasa, this restaurant is one of Asia's 50 Best Restaurants. Chef Dharshan takes pride on serving only the best catch of the day. He does not believe in serving small, meatless or even unevenly sized claws but only the real export quality giants.
The seafood at Ministry of Crab tastes superior because the seafood is never frozen. The oceans in Sri Lanka are clean and prawns or crabs are caught and served fresh on the same day.