There's no longer the need to go all the way to Sentosa for waterfront sophisticated dining. Quayside is Singapore's hottest new riverside destination that boasts a number of international restaurants and bars. With the likes of Decker Barbecue, Dabbawalla, Ten Sushi & Bar, and Red House Seafood lining up the riverfront, diners are spoilt for choice with a plethora of cuisines.
From weekend brunches at Super Loco to DIY pizzas at Alt. Pizza, Quayside is also the perfect place to bring your family (and pets). Join the restaurant and bar community for late night cocktails at the waterfront, and enjoy the vibrant, cosmopolitan vibe at Quayside.
Here are some of our favourites: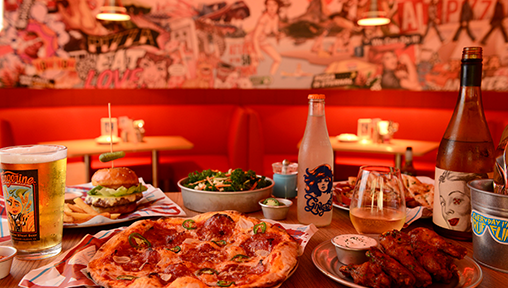 A contemporary pizza bar with New York swagger and East Coast vibes. The innovative menu features a range of Signature pizzas such as Buffalo Bill (zesty buffalo sauce, mozzarella, chipotle chicken, red onions, blue cheese, parmesan) and Truffle Shuffle (white sauce, parmesan, mozzarella, white truffle oil, roasted mushrooms and onions, fennel sausage). Alt. Pizza prides itself on top-ranked pizzas at honest prices. The restaurant also offers a "Design-It-Yourself" option and serves a wide selection of award-winning craft beers.
Tel: 6733 0490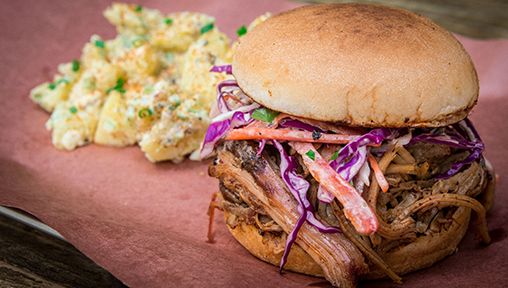 Singapore's only authentic slow-cooked Texan BBQ experience. Signature dishes include brisket, pulled pork and ribs smoked low and slow in the only smokers in Asia that run on wood alone. You know you've been transported to Texas when you're having Vodka Sweet Tea while old school rock plays in the background.
Tel: 6635 8565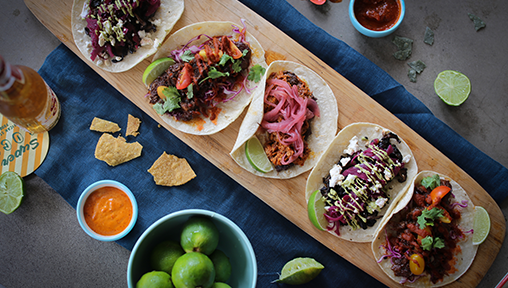 A modern Mexican bar, food at Super Loco has been inspired by owner, Christian Tan's travels around Mexico. With tacos and margaritas that bring Mexico's street food and colourful culture to Quayside, Super Loco is a fun and festive one-stop location for weekend brunch and everyday dinner. Many of the ingredients are sourced from Mexico. The restaurant even has vegetarian options with 90% of the menu being gluten-free.
Tel: 6235 8900
Asian seafood that reflects the diversity within the Singapore society by integrating the flavours of Malay, Indian and Peranakan cuisine. One of the more unique dishes is the Takesumi Chilli Crab Bun that marries Singapore's iconic chilli crab with a charcoal-powdered mantou. Need we say more?
Tel: 6735 7666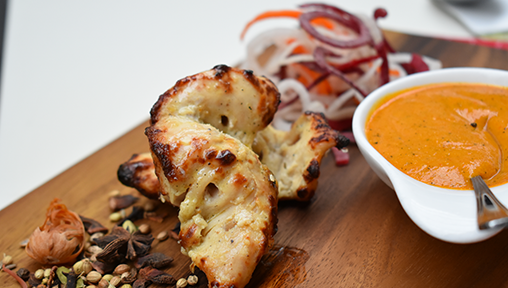 Dabbawallas are men in Mumbai who deliver hot lunch boxes from people's homes and restaurants to their workplaces. In the spirit of celebrating the food of this bustling city, Dabbawalla serves some of Mumbai's most authentic food in a typical bindaas (happy-go-lucky) attitude. The Mutton Biryani, Zaffrani Broccoli and Jaljeera (classic Indian cooler with mint, lime, cumin and spices) are a stand out.
Tel: 6235 6134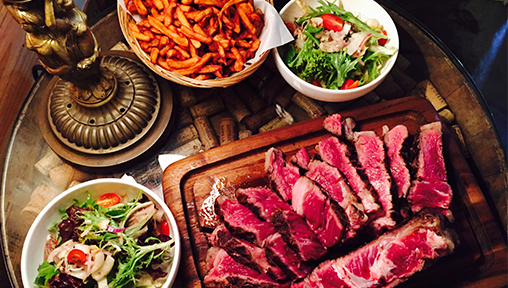 First opened in 1993 in Paris, this restaurant and bar has been a favourite in the neighbourhood and among renowned food critics. As a part of the L'Angelus group, Les Bouchons Rive Gauche has been in Singapore since 1998 at Club Street. The restaurant has been known to serve the best steaks imported from Australia. The bar offers a large selection of wines coming from the best wineries in the different regions of France. Pair their fine wine with cheeses and cold cuts imported directly from France.
Tel: 6733 4414