Manila has more to offer other than world-class buildings with hyper sized amenities or posh restaurants that both tourists and locals often go to. Filipinos are known for their love for food and drinks; hence, the rise of many new restaurants and bars opening. The geniuses behind Manila's roster of stylish bars and restaurants came up to the idea of reinventing speakeasy bars, hence the rise of Manila's hidden bars. Here is the lowdown on Manila's best-kept secret hidden bars.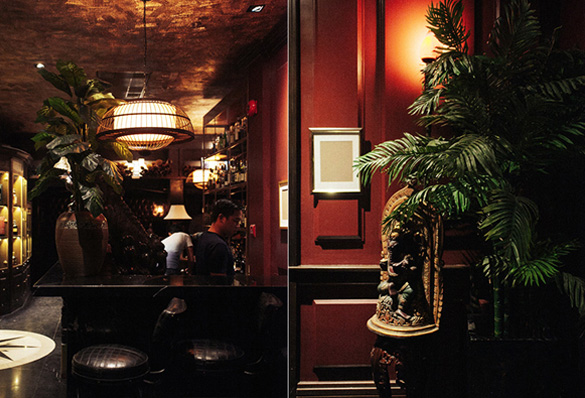 (Image Credit: Coconuts Manila)
Hidden in a wardrobe inside the newly-opened hip restaurant, The Belle & Dragon. Mandalay Whisky and Cigars is the new go-to speakeasy bar for young professionals and executives who are closing a huge deal with a client. Mandalay Whisky and Cigars boasts of luxurious interiors due to its elegant bar, leather seats, mysterious dimmed lighting, and a huge whisky collection.
Address: 100 Don Palanca St., Legaspi Village, Makati, Philippines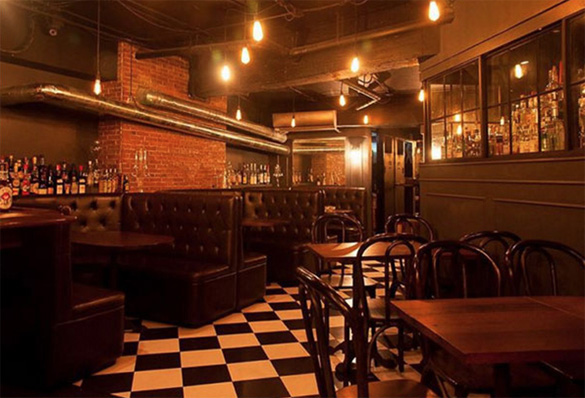 (Image Credit: Pepper.ph)
If you're an avid fan of cocktails, then ABV should be in your list of go-to bars during your next trip to Manila. Located along the busy Jupiter Street in Makati City. Look for a sign that says "Bacon and Burgers this way" as ABV is located inside the famous burger place, Lazy Bastard. Once you see a door that resembles that of an old lift, all you have to do is knock. When someone asks for a password, answer them with "A glass of giggle, please".
Address: Basement Level, Jupiter St. cor. Galaxy, Bel-Air, Makati, Philippines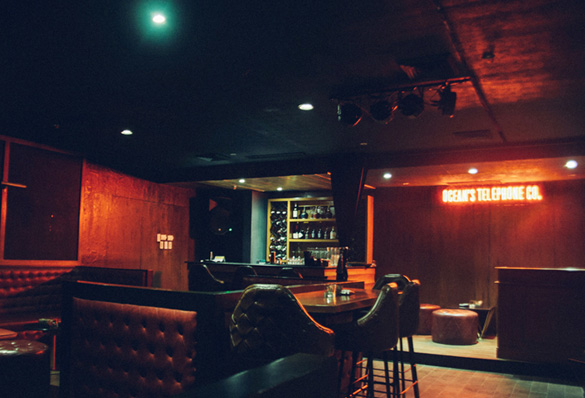 (Image Credit: Pepper.ph)
If you enjoy your typical R&B and Hiphop club music but would still like to go to a place that's exclusive, intimate and not ask packed as a regular club, your best bet would be Ocean's Telephone Co. The place has enough space between tables to dance and a DJ playing music right beside the bar. Look for Frank and Dean Restaurant, go one level up, and when you see a red telephone booth- knock and someone will open the door for you.
Address: Forbes Town Center, Burgos Circle, Fort Bonifacio, Taguig, Philippines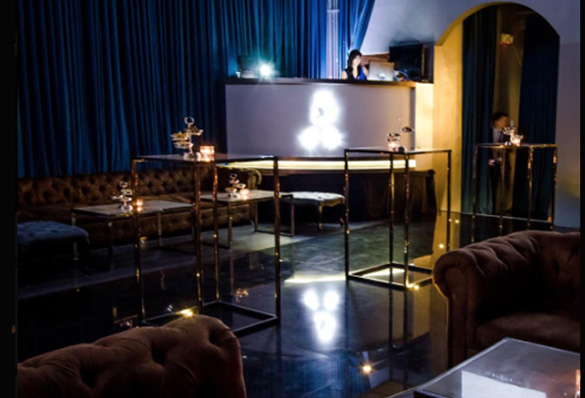 (Image Credit: Zomato)
Greenbelt is a popular area for people who love to shop, wine and dine as there is a vast array of luxury and street wear shops,nice bars and restaurants located within the mall. What people don't know is the hidden gem that's lying inside one of its most popular bars, Dillingers 1903. As you enter Dillingers right after the men's and ladies' wash rooms, you'd see a door that resembles that of an emergency exit door. Go straight inside and you'll be blown away by a nice, luxurious interior, ultra chic bar and an al fresco area where you can hang out with friends or a date. Prohibition Liquor Lounge is an exclusive VIP lounge patterned from the mysterious prohibition era; hence the name.
Address: 3/F Greenbelt 3, Ayala Center, Makati, Philippines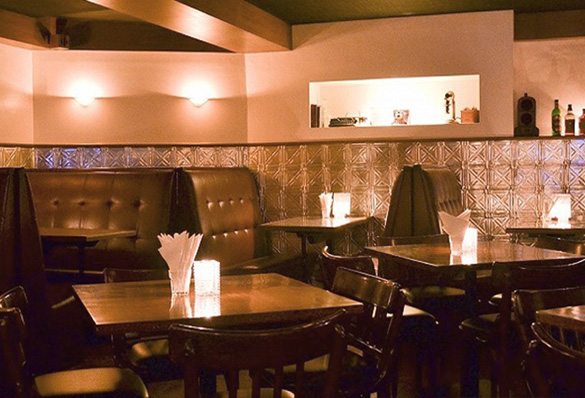 (Image Credit: Sassy Manila)
This is by far the most hidden place among the hidden bars in this list.  Look for an ambiguous sign in braille (which makes matters worst). Once you knock, a staff would look into a peephole and let you in. Inside, there are wooden tables with nice leather chairs; the place is very quiet as people are prohibited to speak loudly, giving you that vibe that you are transported back in the prohibition era.
Address: 227 Salcedo St., Legaspi Village, Makati, Philippines
Contributor: Anne Reyes
Anne is a Manila-based fashion blogger who loves minimalism, Instagram and bikinis. She works full-time in real estate marketing, recently launched her fashion blog Curated Style, and now contributes fashion and lifestyle articles to Vanilla Luxury. Check her out on Facebook and Instagram at @curated_style.