Planning a trip to the United States of America? There's no better way to see a place than eating through one!
We caught up with Todd Geist, world traveller, food enthusiast and Director at Insight Vacations on where to eat (and drink!) the best of what the US has to offer.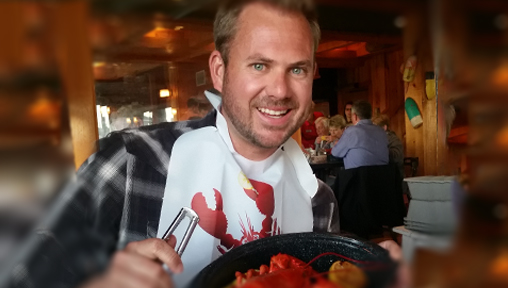 Todd Geist, Director at Insight Vacations
If we had to eat our way through the US, what are your top 5 cities and their local food must try's?
New Orleans is famous for food that blends the ingredients and experience of many cultures into delicious and creative dishes.  Local seafood, especially shrimp, will be in many dishes, and while they don't always have to be spicy the chance is certainly there for those that like some heat.  Gumbo is a staple that resembles a thick stew containing whatever ingredients are on hand, while jambalaya is a rice dish often with meat and vegetables that is like a Spanish paella.
Memphis is one of several southern cities that is famous for barbecue.  They are particularly famous for barbecue pork ribs and have an annual barbecue competition in May that draws grilling specialists from around the world.
Santa Fe is heaven for people that enjoy Mexican food as much as I do.  Traditional favourites are tamales and fajitas which can be easily enjoyed from carts in the town plaza, and green chili enchiladas are my picks in a restaurant.  The local, New Mexican green chili is also used on burgers, pastas, and even desserts!
San Francisco is a cosmopolitan city that offers any cuisine in the world.  Visitors will often head to Fisherman's Wharf for sourdough bread, clam chowder, and Dungeness crab, but every neighbourhood has its specialties such as Italian food in North Beach or burritos in the Mission District.
New York City is another place that will have every cuisine imaginable at a variety of price ranges.  When I'm there I prefer quick, casual foods like pastrami sandwiches from neighbourhood delis or pizza slices that can be found on nearly every corner.  Creative topping combinations like Buffalo chicken and lasagne are heaped onto slices so big that the locals will fold the pizza in half to eat it easily without making a mess.
What about Coffee, Wine and Beer recommendations? As a tourist where should I visit if I need the best of what the country has to offer?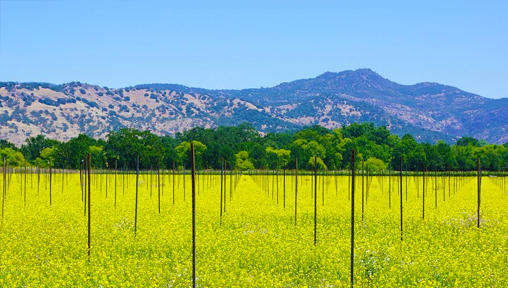 This is something that a lot of Americans will disagree about, with everyone having their personal favourites.  While every state makes wine, the most well-known and respected wines are mostly from California, New York, Oregon, and Washington.  Luckily, they are found in stores and restaurants all over the country, but if the goal is to visit the wineries then the regions of Napa and Sonoma north of San Francisco are the most famous.  Our beer is among some of the best in the world with even small towns boasting local brewers.  One of the undisputed beer capitals is Portland Oregon which has such a high concentration of breweries that many can be visited on a walking tour of just about any neighbourhood.  Seattle is one of the best-known coffee cities.  Besides being the home of Starbucks and other national coffee chains, it also has great café culture.  Especially in the cities, there will be enough variety of quality wine, beer, and coffee to satisfy all tastes!
Everyone loves New York and its food scene. Can you help with special recommendations on a few top-class restaurants that we should dine at?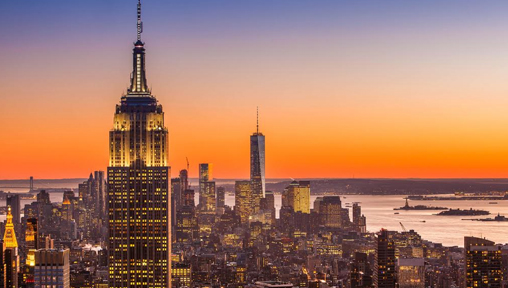 For cosmopolitan New York – it's all about the atmosphere and energy when you're eating out. So, don't stress yourself out about finding a Michelin restaurant which may be difficult to book a reservation if you're in town just for a short while.
A great place to visit for a late-night dinner or brunch is Buvette in West Village. They open till 2am every day.  A place with amazing atmosphere, and great place for a fun casual meal. Enjoy scrambled eggs and coffee for breakfast, or the amazing crepes, and the yummy Avocado toast with yoghurt. Coffee lovers – try the Cafe Miel - espresso with steamed milk and honey, with cinnamon on top.  
For those with Asian cravings head to Momofuku Noodle Bar and order the traditional pork Ramen with delicious soup broth. The steamed buns and other dishes are also equally simple yet flavourful.
Visit Brooklyn and enjoy American seafood at All Hands which serves up local seafood. With two floors and two bars, it's serves up fresh and delicious seafood dishes. Recommended Passatelli pasta with littleneck clams, Calabrian chili and smoked pecorino.
For an evening, out in style – enjoy Burger and drinks at the NoMad Bar. The patty is made of dry-aged chuck blend and is cooked as almost medium rare (still pink) to ensure it's a juicy bite you get. Top it with white cheddar and a slice of pickled red onion and their special sauce, it's a great way to enjoy an all-American burger.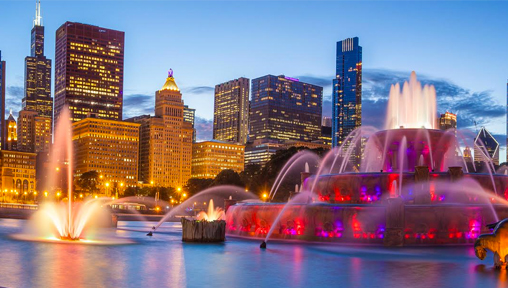 Source : Insight Vacations
What if I am looking at dining experiences? 
A fun way to get to know a travel destination place better is to join a cooking demonstration. On our Insight Vacations 14-day journey The Sumptuous Soul of America, our guests visit the New Orleans School of Cooking where the chefs are really fun and tell interesting stories about the origins of Creole cuisine.
Also, another stand-out dining experience we have on our trip is dinner at The Thomas Bennett Home, one of the grandest and most beautiful houses in Charleston, South Carolina. Guests can sample the culinary charms of celebrated chef and accomplished jazz vocalist Annie Mayo who regularly performs on Broadway.
Looking to book a premium holiday experience? Insight Vacations provide luxury and premium escorted journeys that are unique and designed with immense care, based on over 35 years of experience. For more information visit their website.