Lights, colourful clothes and delicious food! Always wanted to celebrate Diwali (also called Deepavali) but too shy to ask? Now is your chance - Indian or not, the Royal Deepavali Ball 2016 is your go to for a glamorous night of fanfare and fun!
The Royal Deepavali Ball 2016 will be held for the first time in Singapore on Friday, 7th October 2016. This much awaited red carpet event will certainly fill the gap that exists for the elite locals and expat community to come together to celebrate Deepavali in style and glamour. Jointly organised by One Farrer Hotel & Spa and MMB Productions - it's going to be very glitzy and glamorous with guests from Singapore and all around the region
Still not convinced? Here are a few reasons why you must attend the Royal Deepavali Ball
1.     Celebrate Diwali without feeling out of place!
This is the number 1 reason on our list as it's the one reason why non-Indians won't join in to celebrate this beautiful festival!
We promise the Royal Deepavali Ball is not a place, just for Indians. Like Minded guests from different nationalities will participate in this luxurious ball. A great atmosphere to celebrate in and company that you won't feel shy of – this has to be your initiation into Deepavali and Indian festivities!
2.     A chance to dress up!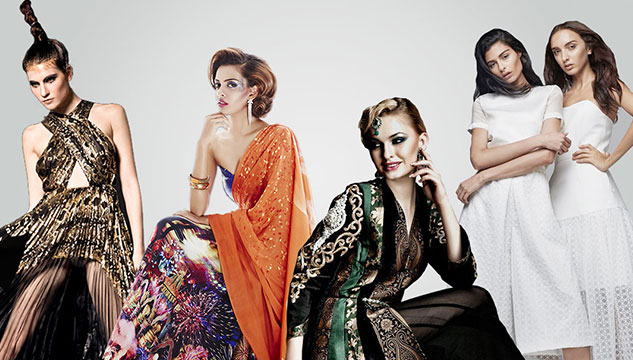 Always wanted to dress up in India garb but never found a chance? From sarees to silk tunics, Deepavali dressing is fun, full of glitter and one that will get you hooked to Indian fashion. We have a complete guide on what to wear to the Royal Deepavali Ball here. It's also perfectly acceptable to turn up in western wear – just don your most glamourous earrings or a statement necklace and you will fit right in!
Jo Kilda, who recently showcased her designs at the Mercedes Benz Australia fashion week will also take on the runway with 10 gorgeous models to showcase her contemporary luxurious range.
3.     Bollywood and music and dancing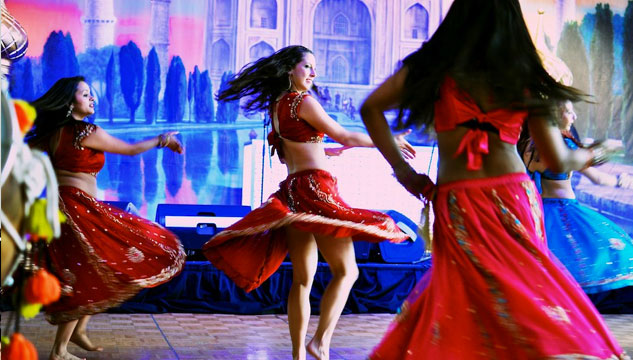 What's a Deepavali party without the music? From a glam actress cum singer to MTV India's most sought after DJ's spinning the night away, there won't be a single dancing foot amiss! Don't know how to dance to Bollywood music? The sensational dancers from Moshi Moshi are sure to get your moves right! For those worried about being left out, there will be plenty of English music too.
4.     The food and drinks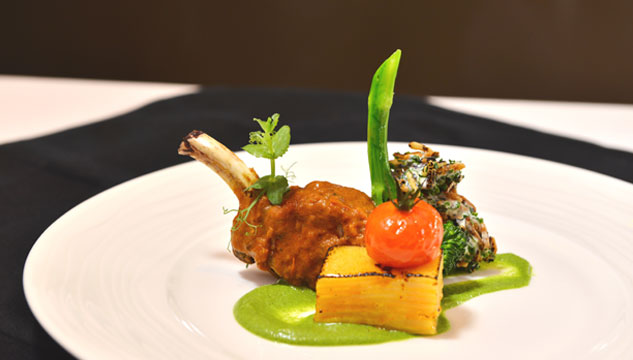 Sigh! Indian food – and the best there is to be had in Singapore is on offer at the Royal Deepavali Ball. A formal 4 course sit down dinner with a dessert buffet, feasting to an array of vegetarian and non-vegetarian Indian Fusion dinner fit for royalty. The dessert buffet will be a great break to network and catch up with the other guests in the Ballroom too. Some of the dishes in the menu include a Lobster Medallion and Duo of Dropper Lamb which includes Roasted Spiced Lamb Saddle, Gateau of Lamb Mysore. Your taste buds will be delighted while you indulge in the scrumptious meal and free-flow of Johnnie Walker Gold Label Reserve Whisky, which is the official whisky sponsor for the event, wine and beer throughout the night.
5.     A chance to do something different
What's the point of living in cosmopolitan Singapore when every weekend is just another bar crawl or fancy dinner? Step out of that comfort zone, and try something different! We promise you a night that you will cherish and remember – enough to want to book for 2017 too!
Video Credit: RJ Himani - LetsThinkAloud.com
We will see you there!
The Royal Deepavali Ball will be held at One Farrer Hotel & Spa on the 7th of October, 2016! Limited tickets are available at Eventbrite for SGD 250, table packages at SGD 2,500 for 10 pax. For more information and table bookings, check their Facebook page or call Gursheel at +65 9187 3551.