Discover Nepal's healing powers as you immerse yourself culturally, physically and spiritually in this 7-day experiential journey organised by Heartsoul Journey, which will positively transform the way you feel.
The journey kicks off in Nepal's bustling and historic capital, Kathmandu, and then heads to the pine forests of Hattiban, set 1900 metres high, against the mesmerising backdrop of the Himalayas.
Wellness and discovery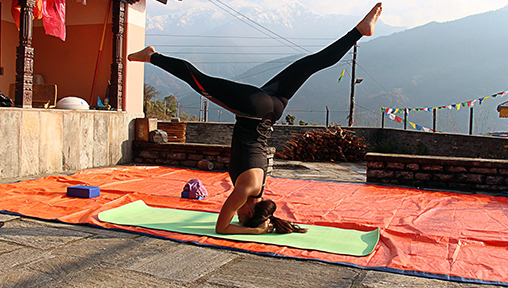 Relaxing yoga sessions are provided every morning before breakfast to invigorate and help ease those muscles to prepare for adventures of the day. You can also enjoy a massage or take part in a singing bowl meditation session. Another option is to take in the fresh air and natural surroundings whilst hiking, allowing yourself time to reflect and escape from life's worries.
Hattiban Resort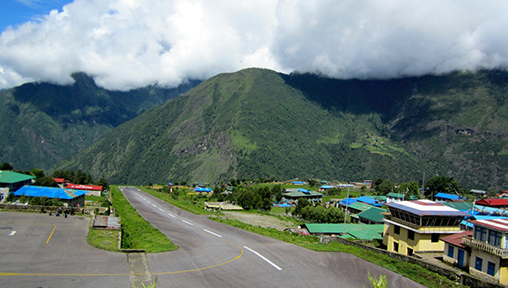 Enjoy a tour of Swayambhunath Stupa on your second day in Nepal, also popularly known as the Monkey temple and take a walk around Patan Durbar Square – a world heritage site. Eat a delicious lunch at Patan before being driven up to the beautiful Hattiban Resort where you will be staying for a few days. This comfortable and relaxing resort is located 400m above the historic valley of Kathmandu.
Nepal's spiritual side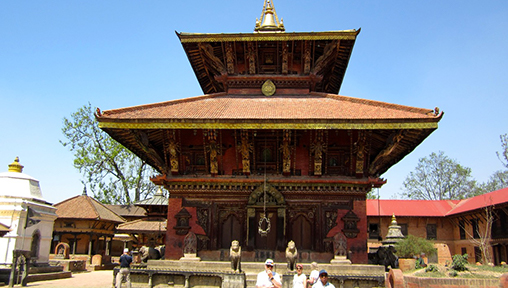 On the third day visit two very holy places for Buddhists and Hindus alike, Pharping and Dakshinkali. The picturesque walking trails offer great views of the valley and mountains beyond. This is a bird lover's paradise, you are never too far from an eagle stalk. The top of the hill is a sacred site, where locals gather, to offer prayers and sacrifices. Butterflies and birds keep you company as you pass pine forests and colourful landscapes.
Visit a traditional village and living museum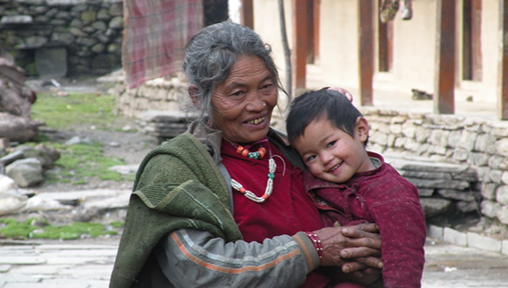 On day five, walk to Khokana, a traditional and tiny Newari village eight kilometers south of Kathmandu. Nominated as a UNESCO World Heritage site, representing a vernacular village and its mustard-oil seed industrial heritage, this amazing place is soaked in history keeping its traditions and culture alive.
Travel responsibly and support a local orphanage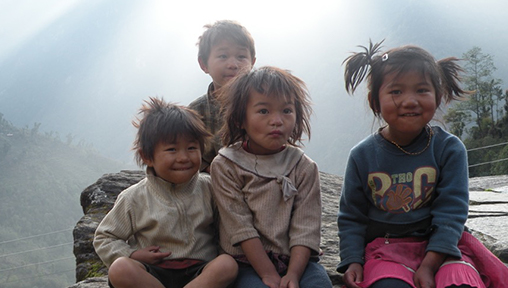 Founded in 2010, Muskaan Sewa Nepal Children's Home offers disadvantaged and underprivileged children a place to call home and a chance to be part of a family. This orphanage rescues children from the most terrible conditions and provides them with basic needs such as food and shelter. The home also helps them to develop into independent, educated young adults. Meet the children and hear how this amazing non-profit organisation makes a difference to local Nepalese children.
Self-discovery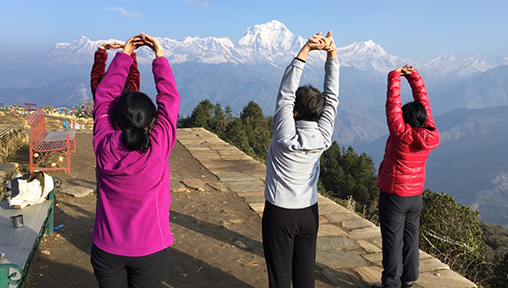 If you have a passion for living a holistic life filled with adventure and self-discovery, this journey is for you. Join Heartsoul Journey for this amazing, once in a lifetime 7-day trip to Nepal from 6 to 12 February 2018. For more information contact Jasmine at (+65) 9698 7802 or jasmine@heartsouljourney.com.