Love Sentosa as much as us? Entertainment and dining options galore, it's the perfect escape from city life – for locals and tourists alike. And if you don't want to board a plane, Sentosa makes for a great staycation or tropical holiday without the hassle of actually leaving Singapore's sunny shores!
Amongst the bevy of stunning hotels that the island offers, if you are after a resort style getaway, Shangri-La's Rasa Sentosa Resort & Spa, Singapore ticks all the right boxes. The only beachfront property in Singapore, it is a welcome mix of stunning ocean views, resort-style architecture and service that goes all out to please. We recently checked into the Shangri-La in Sentosa and were transported to our very own tropical haven.
Why Shangri-La in Sentosa?
The beach, of course! No tropical holiday is ever complete without a sandy stretch of heaven. This ladies and gentlemen, is the only hotel in Singapore to sport a beach. Loungers that are easy to find, a fantastic bar service and plenty of water sports and activities, make choosing this property with a clean, beautiful beach, easy.
The Facilities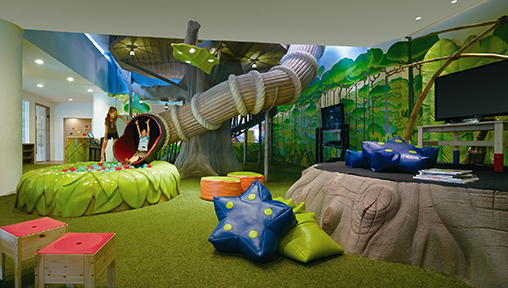 Got kids? Don't leave them behind! This is perhaps the most well-equipped hotel when it comes to facilities for the little (and not so little) ones. The Cool Zone, one of Singapore's largest children's clubs, is open to kids of all ages and features two activity centres, the Toots Club and Mini Toots Club. The Toots Club caters to children aged 5 to 12 in a fully supervised environment whilst, Tiny Tots is for kids below five years old. Children can also enjoy a designated play area at the Mini Toots Club when supervised by a parent or guardian. And all this is just indoors! Step out and you have a playground, the stunning pool area (complete with slides!) and of course the much coveted beach. For the adults, there's plenty to keep you occupied too!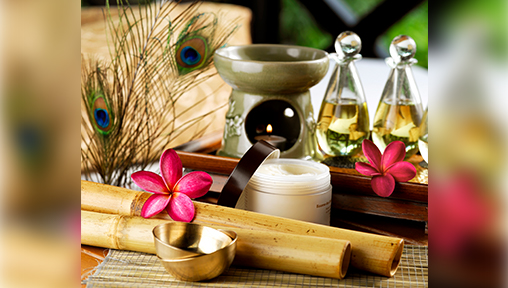 CHI, The Spa is an awarded spa that offers best in class treatments based on time-honoured methods shared by Asian cultures. Looking to get a treatment done together -CHI, The Spa have you covered! Nestled within lush greenery, the spa boasts deluxe couple suites (single rooms available too) that are complete with a steam bath or whirlpool, and are furnished in heady wood and burgundy accents.
The Rooms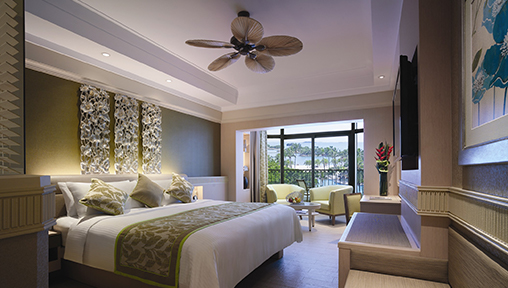 With a whopping 454 guest rooms facing views of the hills, garden, pool or sea the hotel is designed in a manner that each guest gets to enjoy its natural surroundings. All rooms come with their own balcony, and are designed based on the need of a traveller. Guests with children prefer the larger Deluxe Garden View Rooms that come with direct access to the pool, while honeymooners can splurge on the Panoramic Sea View Rooms that come with an open concept bathroom that looks out to views of the South China Sea - stunning to say the least!
All room interiors see the tropical, lush theme consistently adapted through green, beige and wood accents. A great escape from an otherwise busy city, the leaf and flower motifs bring you back to nature as does the complimentary hand-sewn frog mascot, Mr Toots!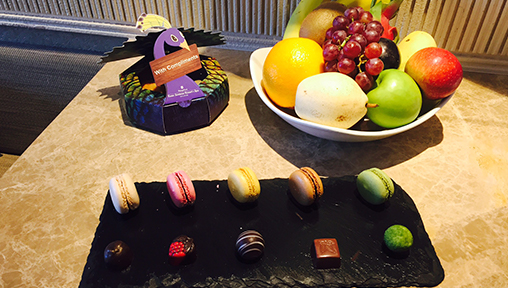 As you would expect, the Shangri-La delivers on in-room luxury with both necessary and luxurious amenities available in the room including an iPod / iPhone dock, DVD player, Nespresso coffee machine and a welcome kit with delicacies from Singapore.
Dining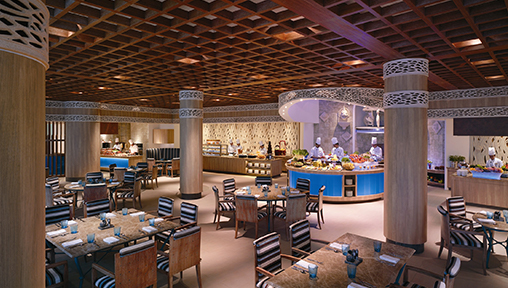 From endless buffets to beach side dining, the variety of F&B on offer at this resort will ensure you never go hungry! A buffet breakfast featuring several local and international favourites, is served at the Silver Shell Cafe every morning Dine On 3, is the hotel's speciality dining concept that houses three different restaurants - Casserole, Silver Shell Cafe and 8 Noodles along with a bar under one roof. Prefer sitting at the all -natural pool instead? Siloso Beach Bar, is a perfect spot for delicious pool side drinks and bites as well as a much needed ice-cream, when it gets too sunny!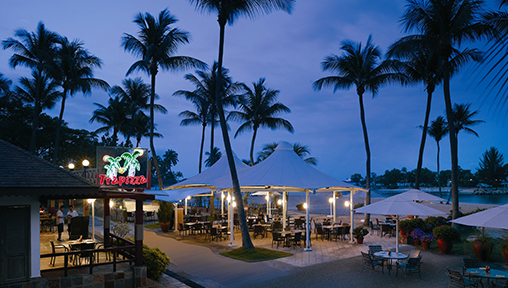 Popular restaurant Trapizza is a beach dining option featuring an open-air layout on Siloso Beach and serving up some of the city's best thin crust pizza baked in a traditional wood-fired oven. Staying the weekend? Don't miss out on Barnacles by the Sea, their Sunday brunch fiesta that includes a seafood buffet spread with a children's buffet corner, alongside carving stations, a caviar and cheese bar and free-flowing booze (additional cost).
What's different here?
Service with a big smile and the stunning location of the resort make it a pleasant weekend away. What sets it apart though is the constant ability to please, in the subtlest of ways. The pools on the hotel grounds for instance have a water management system installed to keep them in a natural state. This means only the minimum statutory amount of chlorine is added, as opposed to four to five chemicals used in other commercial pools. Another surprise are the child-height serving tables for buffets and specialised food corners with Gluten-free options, all adding to a memorable and well thought-out stay.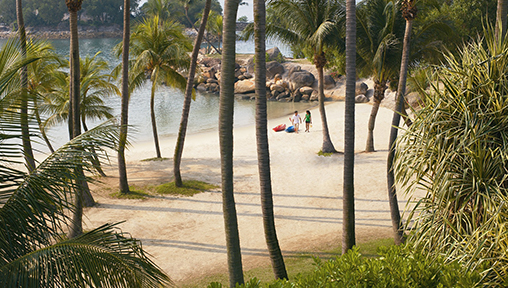 If you are seeking that tropical escape from Singapore, the Shangri-La in Sentosa is an easy, convenient choice amongst other Sentosa hotels. However, should you want to add top-class facilities, stellar service and a view that 'wows' to that list – think no further than Shangri-La's Rasa Sentosa Resort & Spa, Singapore.
Shangri-La's Rasa Sentosa Resort & Spa , Singapore, 101 Siloso Road Sentosa, 098970, Phone: (+65) 6275 0100, website