When Monroe crooned "Diamonds Are a Girl's Best Friend" in the 1950s, she definitely knew what she was talking about. For anyone looking to start a new phase of your life, we have put together a guide to help you choose the ring and it is always best to balance the 4Cs according to your budget.
Classic is the Way Forward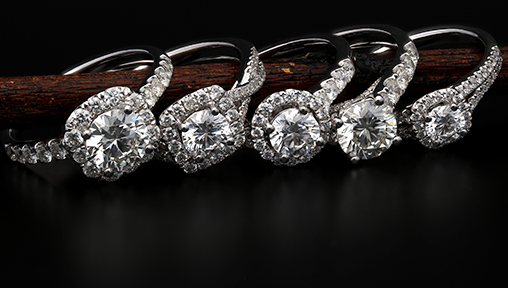 Do not get caught up with the latest trends. An engagement ring should be a classic, timeless piece that defines forever. Research your fiancée's style. When you are with her, notice the type of jewelry she wears. Is she gold or a platinum person? Does she like understated designs or loves her bling. Pick up her style in a classic avatar.
The 4 Cs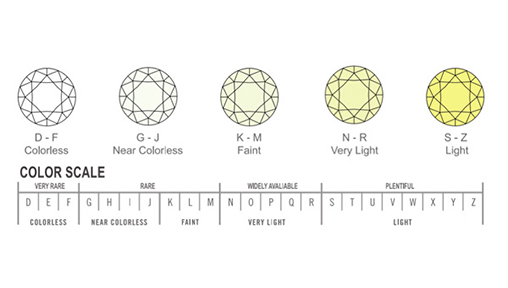 Every Diamond expert will tell you about the 4 Cs (Color, Cut, Clarity and Carat) and their importance in deciding the stone. Listen to them, read about them but follow your heart and your budget. The grading of stone is important but you don't always need a D Flawless stone to create a beautiful ring. Looking for more information on the hard to decipher 4 C's? Read our feature with Saagar Mehta from Infinity Jewels to get it right.
Shape and Setting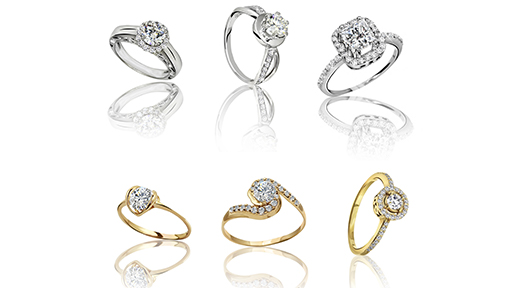 The most common mistake people make is that they think that a diamond's cut simply refers to its shape, and not the sparkle that shines from the diamond. The cut determines the amount of light that enters through the top and reflects down and back up. Although diamonds do comes in various shapes, round being the most common and popular, princess cut is a square shaped diamond and much in vogue at present. Other shapes include pear, oval and heart shaped diamonds. A ring's "setting" refers to the way in which the diamond is placed on the ring. There is the classic tiffany setting, eternity band setting, bezel setting, channel setting and pave setting.
Go Unconventional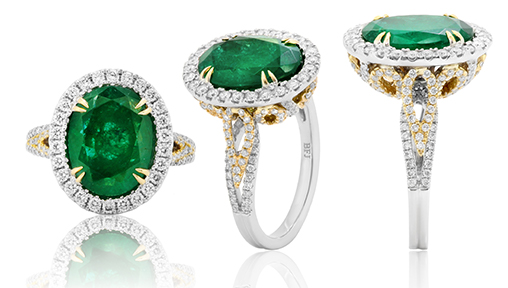 An engagement ring does not always have to be a diamond ring. Emeralds and Sapphires are quickly becoming very popular with people who want to go the unconventional way. Ayura, based in Sri Lanka, is one of the leading companies for Sapphires that caters to the needs of Singapore, India, Dubai and even the United Kingdom. If your girlfriend loves the bygone era and classics, you can buy her a piece of history, an antique ring with mystery surrounding it. You can get your great grandmother's ring restored; it would sentimental value to the entire proposal. But, diamond rings are still the most common and probably the safest bet if you're planning to get down on that knee.