If you are crushing on Middle Eastern food like us, head to one of these restaurants for a delectable culinary experience.
1. Middle Eastern: One-Ninety Restaurant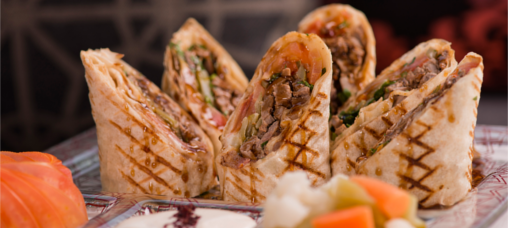 From now until 28th July, Four Seasons Hotel Singapore has transformed their One-Ninety Restaurant, and treat guests to Middle Eastern cuisine by Chef Adnan Al Masri from Four Seasons Hotel Doha. Chef Adnan, who has relished the taste of fresh and organic food from an early age, comes from a mountainous area that produces fruits, vegetables, herbs, olives and all kinds of condiments. Not only does Chef Adnan helm from one of the finest restaurants in Doha but has also served as a personal chef to royal families. Inspired by his mother's cooking of traditional Arabic food, he has curated a selection of home style food inspired by his family favourites - from Chicken Moskhan, Prawn Harran, to clay pot dishes such as Kibbeh Belseneh and Jedeh Bilzet and specialty charcoal grills of beautifully prepared cuts. 
2. Turkish: Alaturka
Awarded Bib Gourmad in 2016 by Michelin Guide Singapore, Alaturka serves authentic Mediterranean and Turkish cuisine. Sample from both cold and hot appetisers to their authentic 2,000 year old Turkish favourite, Pide, the popular cheese-stuffed pide that is mostly compared to an Italian Pizza.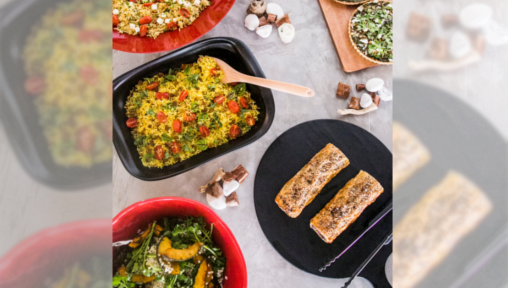 The team behind Neon Pigeon and Fat Prince have brought beachside vibes with a Mediterranean twist to Singapore. This new "city beach" cafe and bar, helmed by Chef Justin Hammond, serves up small plates and dips perfect for sharing with friends and families. Their wine list consists of a great hand-picked selection from Mediterranean vineyards. No summer experience would be complete without a soft serve ice cream counter with froyo flavours such as gluten free vanilla, chocolate and baileys! 
4. Lebanese: Byblos Grill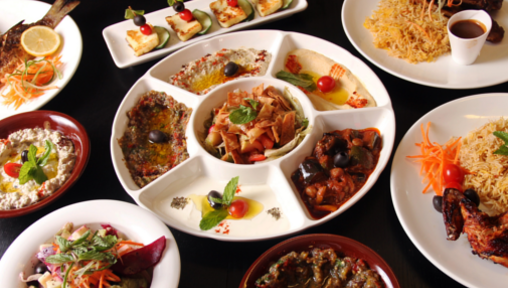 An authentic Lebanese restaurant located at 14 Bussorah Street, Chef Mohamad Salim has over 15 years experience in the food and beverage industry including Burj Al Arab, the only seven star hotel in Dubai. Byblos Grill is all about fresh ingredients and cooking which is why it is recommended to start with the mezza dishes such as their Lamb Hummus with freshly made pita bread while waiting for your mains to be ready (15 - 20 minutes) - depending on the dish ordered.
5. Persian: Shabestan
Located at Robertson Quay, Shabestan takes influences from all around the Middle East region. It's Persian cuisine uses traditional recipes and the blend of traditional Middle Eastern spices for a unique culinary experience. Shabestan imports Persian flavouring such as Saffron, which is also referred to as the golden spices because it is pricier than real gold, is generously used to spice up the taste with other authentic herbs. Other ingredients such as olive oil, pomegranates, prunes, raisins and nuts are found in their dishes.