Singapore is known for its food and what better way to wrap up the Singapore Grand Prix Season with a Gourmet Pop-Up by Weeloy! From 5pm - 10pm, indulge in an afforadably priced menu put together by Garang Grill by New Ubin Seafood, Chimichanga x WMC, Angie's Oyster Bar and Sear Steakhouse.
Here is the lineup for the day: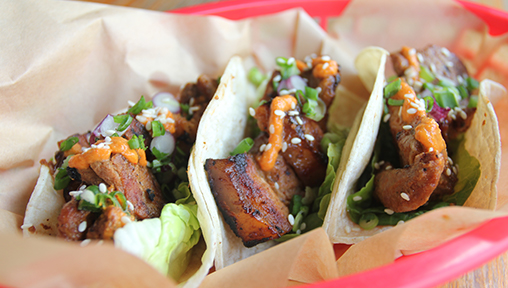 Bulgogi Pork Tacos ($12)
Sweet and smoky gochujang grilled pork served with lettuce, spring onions and a spicy kimchi dressing
Cubano Chicken Pie Tee ($10)
Juicy grilled chicken with pickles, mustard and deli ham in a crispy pie tee shell
Chocolate Quesadillas ($10)
Nutella, marshmallows and crunchy cornflake morsels in a flour tortilla, served with homemade fresh strawberry compote

Chilli Crab Rillette with Nacho Chips ($12)
Iconic Singapore flavours with Crab meat folded into soft butter
Slow Cooked Egg with charred Foie Gras ($10)
Traditional Singaporean breakfast with an indulgent twist
USDA Choice Ribeye Beef with Garang Rice ($15)
The inspiration by our parent company, New Ubin Seafood. Quality US beef with fiercely flavoured rice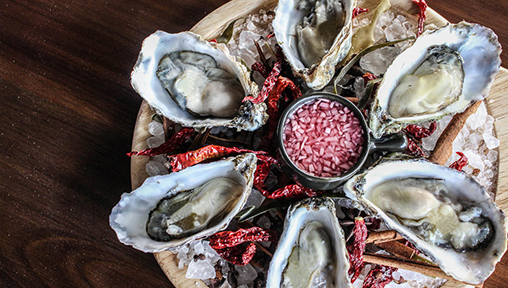 Created by an Oyster lover for all Oyster lovers, Angie's Oyster Bar is a French inspired bar, offering a rotating selection of fresh Oysters from all over the world.
Mini Lobster Roll ($12)
Quick pickled cabbage, herbs saffron hollandaise, chopped spring onion & chives
1/2 Dozen Oysters ($15)
6 Fin De Claire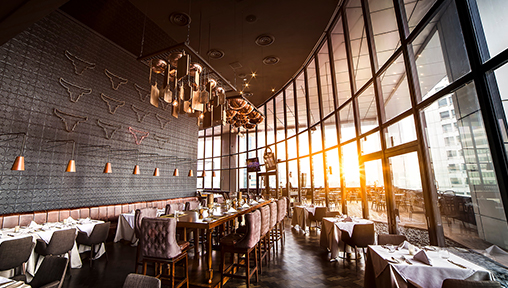 SEAR is one of the few restaurants in Singapore offering authentic Kobe beef. Having a range of steaks that include USDA, Australian, NZ, grain-fed and grass-fed, all the meat is cooked to perfection with the Pira Oven.
Pork Ribs ($12)
3 iberico pork ribs glazed with homemade BBQ sauce 
Iberico Pork Belly ($12)
PIRA Grilled Iberico Pork Belly served with Ginger Mustard
Event Details
Date: 17 September 2017, Sunday
Location: Empire & Skyline Rooftop Bar
Level 45 Singapore Land Tower, 50 Raffles Place
Complimentary entry before 8pm by RSVP only. After 8pm, tickets start from $68 including 2 drinks. For tickets and table reservations, visit Sky Grande Prix 2017. The party continues till late even after 10pm.
Disclaimer:
    By providing the above details, you are subscribing to Vanilla Luxury's mailing list.
    We value your privacy. Your personal information will be kept confidential and will never be sold to third parties. The above information will only be used for Vanilla Luxury's services.