In this day and age, most of us have bleached, coloured, permed or rebonded our hair. This frequent chemical processing we put our hair through actually damages our hair in the long run. The internal structure of our hair cuticles become porous which results in frizzy, rough and hair that is prone to breakage.
Chez Vous Hair Salon's latest Hair Botox + Fillers Therapy is a revolutionary treatment designed to help time-poor individuals who struggle with damaged and frizzy hair regain a healthy and gorgeous mane.
This is the new alternative solution to rebonding your hair in order to be able to get ready quickly every morning. All you need is 2 minutes, to dap water on key areas, and blow-dry your hair running your fingers through them. The shape of your hair can last the entire day.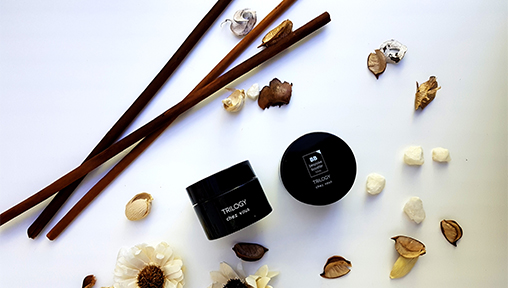 This ground-breaking hair therapy fills up the "holes" in hair cuticles with long-lasting reparative hair supplements such as micronised amino lipids, natural jojoba and avocado oils, and keratin concentrates to strengthen and reduce hair breakage. Stubborn frizz is smoothed away with silk protein and ceramide, and Hyaluronic acid is penetrated into the hair for intensive hydration.
The treatment does not contain any hair relaxers or softening agents which makes it suitable for women whose hair can no longer undergo any further chemical treatments.
Step 1 (10 minutes): Hair is cleansed with a purifying shampoo to remove all hair styling products such as conditioners and serums and is prepped for the treatment.
Step 2 (30 minutes): Hair is then semi-dried before the application of thermal-activated Smooth-Control Concentrate that combats frizz and tames unruly hair; Stabilized Keratin to repair damage and resist humidity; and a Pro-Satin Silk Protein to promote smoothness and shine is applied to the hair.
Step 3 (25 minutes): A deeply nourishing Hair Booster is applied with intense moisturising and repairing emollients such as Amino-Oil Complex, Jojoba and Avocado Oil. This step also provides hair with a hydrophobic coating to lock-in benefits, smoothes hair, repels humidity for long lasting frizz-control.
Step 4 (20 minutes): Heat is applied using a flat-iron to activate the Smooth-Control Concentrate and seal in the activities for manageability, smoothness and shine that last.
Step 5 (10 minutes): A Hyaluronic Acid and Ceramide-rich Injection Masque is applied to deeply hydrate and soften hair.
Step 6 (15 minutes): Lastly, a high-performance finishing serum containing Hydrolysed Silk will be used to seal in and enhance the effect of the treatment and has maximum heat protection while blow-drying the hair.
How is this different from a Keratin treatment?
Keratin treatments originated from the European market, to target consumers with finer hair, and infuse that much protein to ensure hair remains soft. However, Asian hair is thicker, in terms of resistance level and width, and when you add protein to thicker hair it becomes stiff and looks artificial. It is after a lot of research on Asian hair that this treatment of Hair Botox and Fillers was created.
The Results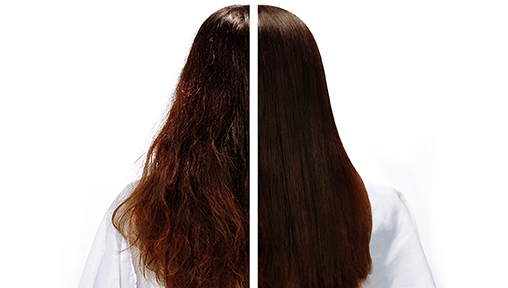 A shower and air dry later, hair felt much softer, smoother, frizz and tangle free! There's also a beautiful shape to the hair that makes it look voluminous. We highly recommend it for busy executives that want fuss free hair maintenance and overall healthy hair!
Chez Vous is located at #05-05 Ngee Ann City Podium (Takashimaya), Singapore 238872. Call 6732 9388 to book an appointment, or log on to their website for more information. Prices starts from $405 onwards depending on hair length.