Throughout our little red dot, restaurants are increasingly using Halal certified ingredients into their dishes. The concept of Halal dining is nothing new in Singapore, considering that we share a border with the Muslim dominant country, Malaysia.From a traditional Mediterranean restaurant to a Halal dim sum eatery, diners seeking Halal food won't be disappointed with the number of quality choices available in this country.
Here's our pick of 10 Halal restaurants you should dine at next.
1. Pistachio Grill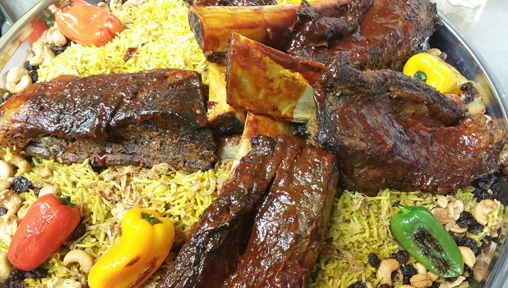 When thinking Halal, the first thing that comes to mind is Mediterranean dining, and Pistachio Grill is one of the best that we've tried. We love that they serve not just authentic but flavourful food to their diners, their service is impeccable too!
Pistachio Grill | 20 Ah Hood Road, Singapore 329984
2. Kucina Italian Restaurant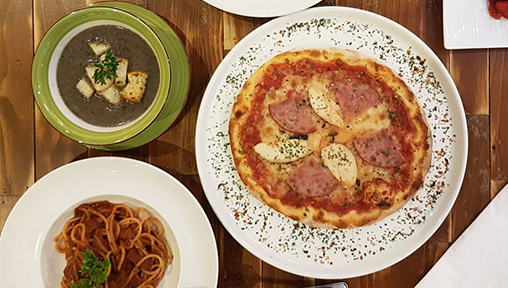 Craving Italian? Singapore offers Halal Traditional Italian dining too! With over 60 different dishes in their menu, ranging from classic pasta's and pizza's down to Halal wines, you will be spoiled with options!
Kucina Italian Restaurant | 11 Tanjong Katong Rd, #B1-09/10, OneKM Mall, Singapore 437157
3. Kumoya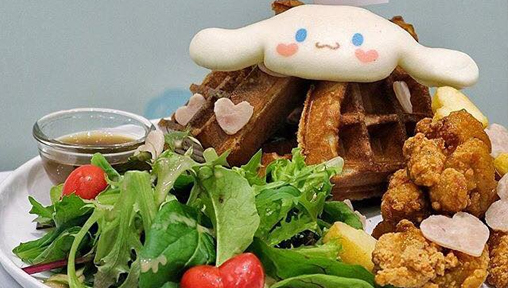 Skip the food, and head straight to dessert! This Japanese-French café is now Halal certified! From Instagram-worthy, cute-looking desserts to their underrated mains, you can't resist paying this café a visit.
Kumoya | 8 Jalan Klapa, Singapore 199320
4. AfterWit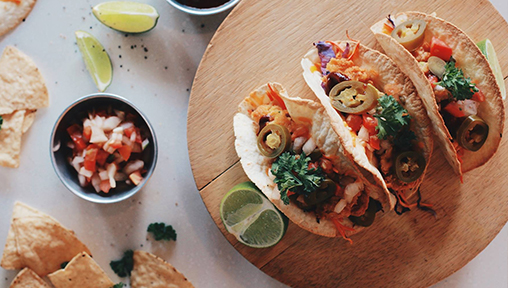 Savour up with refreshing tacos and interesting flavours of burritos. The food and the interiors – both stay true to its Mexican roots. From the hanging colourful lights by the entrance to the periodic table of drinks painted at the restaurant, the ambiance is as perfect as it gets!
AfterWit | 778 North Bridge Road, Singapore 198746
5. (working title)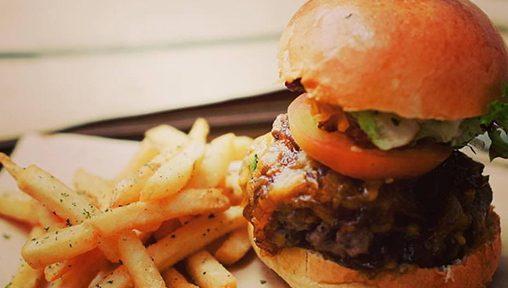 Brought to you by the same people behind AfterWit, working title is a burger bar that satisfies your all-American cravings. Tater tots, chicken wings, burgers, fries and more – the quality of food at (working title) going to make us come back for more.
Working Title | 48 Arab Street, Singapore 199745
6. Hei Sushi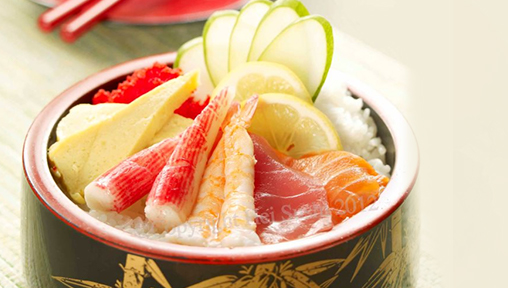 When speaking of Halal, how can we miss out on Singapore's very first Halal sushi belt? And who doesn't love sushi? Indulge all you want and munch on those sushis, makis, sashimis and more!
Hei Sushi | various branches across Singapore
7. The Lab SG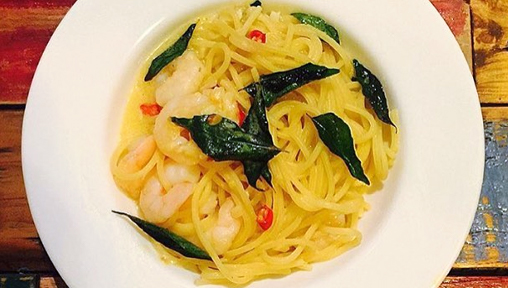 If you're someone who enjoys experimenting with food, you will love The Lab SG! With a founder who is passionate about trying out new stuff, the menu at The Lab is nothing ordinary! Expect unique and intriguing dishes such as salted egg yolk pasta, churros waffle, experimental drinks and more!
The Lab SG | 1 Jalan Pisang, #01-01, Singapore 199069
8. Tang Tea House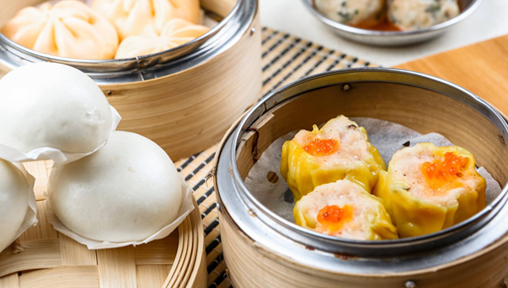 While dumplings are often associated with pork, Tang Tea House is out to bring a smile to our Halal diners. They are one of the few Chinese eateries that offer Halal dim sums, so what are you waiting for? Head on over and indulge all you want!
Tang Tea House | various branches across Singapore
9. StraitsKitchen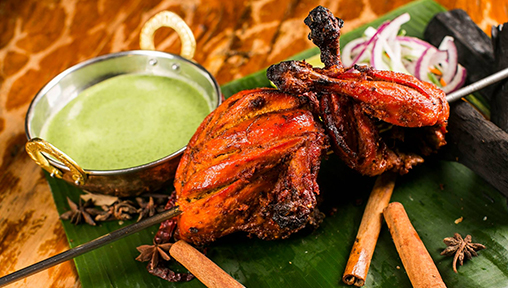 If you're looking for a full spread of your favourite comfort food, StraitsKitchen awaits! StraitsKitchen provides a gastronomic tour of the local cuisine by serving ethnic Chinese, Indian and Malay and Peranakan Cuisine. Go ahead and satisfy your hungry self!
StraitsKitchen | 10 Scotts Road, Lobby Level, Grand Hyatt Singapore, Singapore 228211
10. Carousel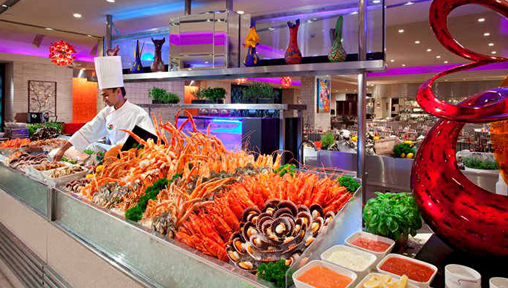 Buffet lovers, this award-winning buffet is an absolute must for you all! The restaurant boasts of an enormous spread of seafood, rotisserie, sushi, sashimi, salads, dessert, Teppanyaki counters, Asian counters, Mediterranean counters and more. This is the absolute place to satisfy your hunger!
Carousel | 25 Scotts Road, Singapore, 228220