By Hanna Bella
TOD's Fall/Winter 2018 collection at Milan Fashion Week made the news recently not only because of the appearance of it-models such as Gigi Hadid and Bella Hadid but because of live puppies on the arms of some models on the runway. The special appearance of live puppies acted as a welcoming of the Year of The Dog, as the models walked down the runway in mostly warm-toned outfits.
Since it was the Fall/Winter show, the womenswear collection consisted of weather appropriate coats, jackets, and boots. Even though Singapore does not enjoy autumn or winter, TOD's show was still enjoyable and inspiring in terms of the handbags that were sent down the runway with every one of the thirty seven looks.
Here are some bag trends from TOD's Fall/Winter 2018 show you can consider adopting as part of your outfits. A heads-up though, their versatility might make you want to keep wearing them for seasons.
1. Warm Coloured Bags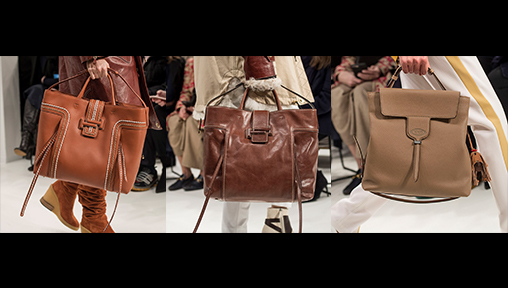 Source: Tod's Autumn Winter Collection Woman Fashion Show
According to TOD's runway looks, you should consider having a work bag in a warm color. From rich brown, to tan, to camel, TOD's leather bags in this collection exuded timelessness. The collection gave just a sense that TOD's understood the need for a spacious, great looking bag that the modern woman can rock from day-to-day.
2. White Bags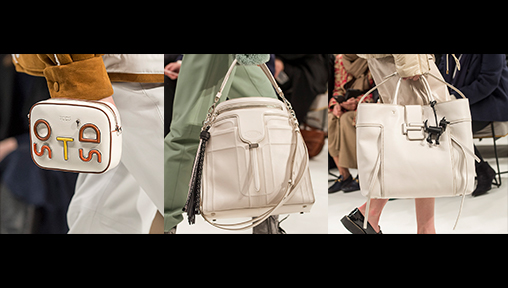 Source: Tod's Autumn Winter Collection Woman Fashion Show
Outfits can be elevated by pairing it with a white bag. Ranging from big tote-bags to easy-to-carry clutches, there are many options in the collection that can give your outfit an instant boost of clean sophistication. Furthermore, there are only a few things that can say luxury better than carrying a spotless chic white bag on your day out.
3. Bags For The Weekend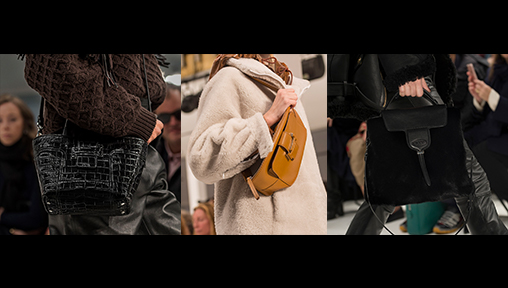 Source: Tod's Autumn Winter Collection Woman Fashion Show
The Fall/Winter collection also provide playful ideas for your weekend bags. Worry not, the designs are not fearfully over-the-top while trying to be trendy. TOD's shows you how you could still use a fanny pack without looking too extravagant. Alternatively those who are not a fan of fanny packs can opt for the sleek black crossbody bag, or a chic and cool black fur and leather bag.
Timeless does not mean boring. It is about going back to the basics of what bags are supposed to be. Timeless designs come with versatility. It invites genuine and functional usage of the bag. TOD's collection for Fall/Winter 2018 seemed to look out for modern women who crave a great bag that they will be able to keep for seasons.
Hanna Bella is a fashion marketing and management student of Raffles College of Higher Education. You can find her enjoying or talking about pop-culture on the internet in-between college hustle. Follow her @hannabellajuly.