Travellers around the world are seeking luxury that is more than just a five-star villa. The growth of luxury travel has brought about more and more hotel chains offering competitive amenities to their clientele.
A normal hotel villa will give you a bed, a minibar and maybe a work desk of some sort. And then there are these truly luxurious hotel villas which resemble a high-end showroom with LED-lit bathrooms, large balconies, private pools, bullet-proof floor-to-ceiling windows, a personal round-the clock butler and a lot more amenities that even your wildest imagination cannot dream off.
Keeping in mind several factors like quality, service and experience – we have rounded up five of the most luxurious hotel villas in Asia where you should definitely book a stay at.
Intercontinental Danang, Vietnam
Bask in the sunshine by the beautiful beach in Danang in your own private villa at the world's leading luxury hotel, Intercontinental Danang. The picture perfect setting will help you discover the true meaning of joy and relaxation. The Intercontinental's seaside pool villa is private and spacious with gorgeous interiors and offers a breathtaking view of the beach. Featuring a private pool, sundeck and a separate terrace, you might just get so engrossed in your villa that you totally forget to dip your feet in the beach which is just a short walk away from the villa.
Alila Seminyak, Bali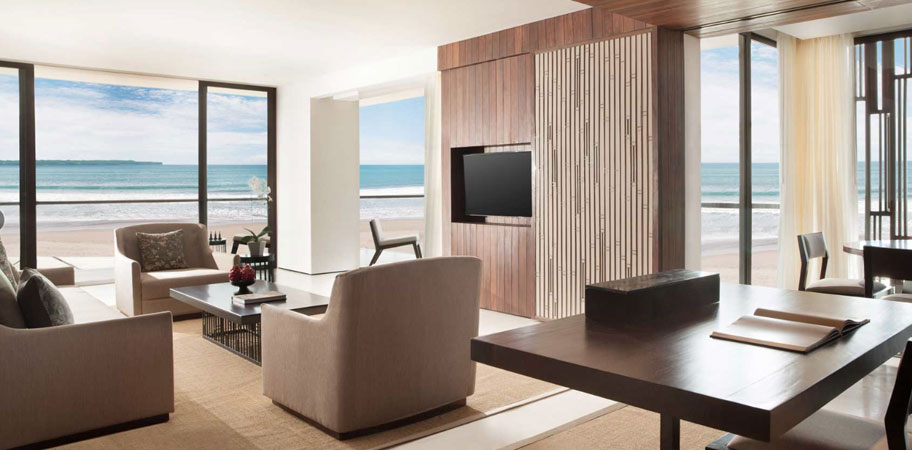 At a lavish 811 sqm, the penthouse suite at the Alila Seminyak is the true definition of a luxury villa. The three-bedroom penthouse promises to be an idyllic retreat for holidaymakers. Inside the massive lot, you have three bedrooms, a living room, kitchen and dining room. Wake up to a beautiful view of the Indian ocean with the floor-to-ceiling window that will take your breath away. Step outside to a 18-square-meter private pool, sundeck and spacious terrace furnished for lounging and dining.
Song Saa Private Island, Cambodia​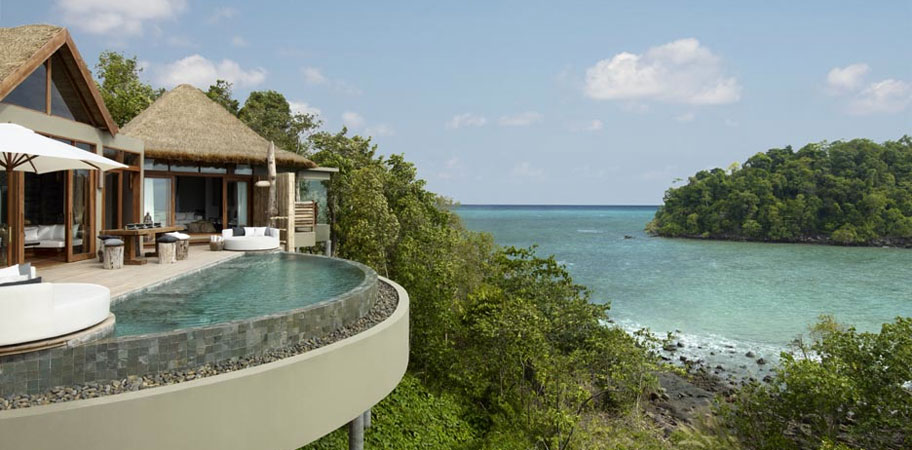 A private villa in a hotel is considered luxury, but a private villa in a private island takes the definition of luxury a notch higher. Located in Cambodia, Song Saa Private Island gives visitors the options between a one or two bedroom Jungle Villa. Amenities include a fully equipped kitchen, a bar with a mojito making station, an oversized sunken bath tub, fully stocked minibar, a Nespresso machine, outdoor terrace, a private pool, a private chef and a dedicated Guest Experience Ambassador. What more can you ask for?
Eskaya Resort, Panglao Bohol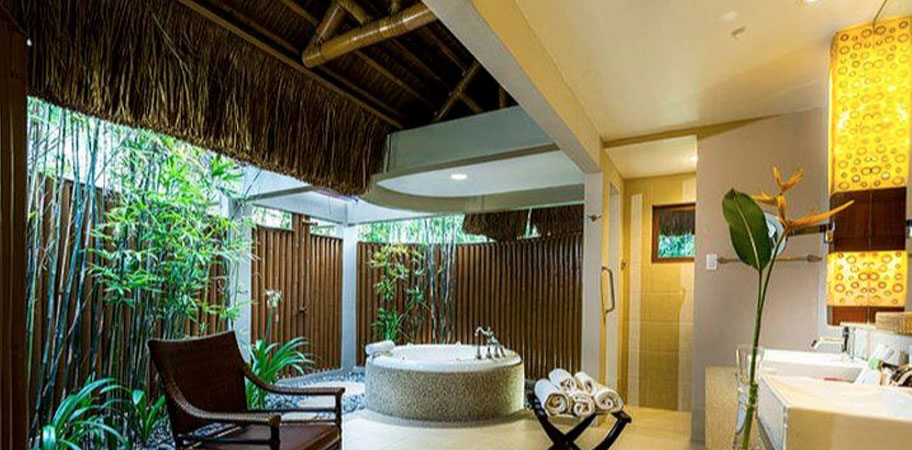 Eskaya Resort is a place where luxury meets serenity. The all-villa resort features four different types of villas – deluxe, infinity, family and presidential. The Balai Datu Visayan for house of the chief, is the resorts most luxurious villa. Honoring the traditional Filipino craftsmanship using materials like timber and thatch, you will enter a paradise of intimate and rustic luxury. One of their specialities include a massage under the stars, an in-villa spa service designed for those seeking to be one with nature in the comfort of their privacy.
Phulay Bay, Krabi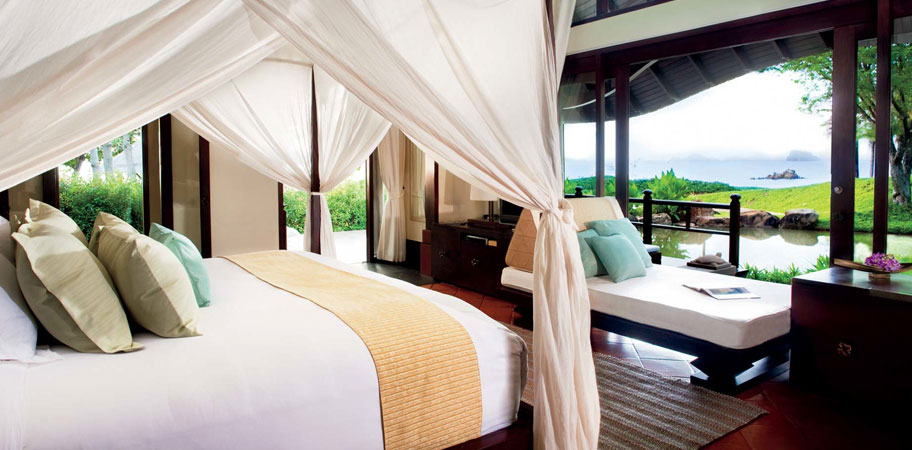 The Phulay Bay in Krabi, a reserve of the Ritz-Carlton group offers guests an option between 4 different villas and 2 pavillions. The Royal Andaman Sea Villa offers guests the finest experience yet. Relax and admire the impressive view, jump on a boat and enjoy your private island hopping experience, enjoy a private dining for two by the beach and unwind the day by enjoying daily spa ritual.