When it comes to taking a quick weekend trip, Thailand always remains to be top of the mind. With over 25 million international visitors in the past couple of years and one of the most developed hospitality industries in Asia, we don't doubt why.
While most people fly to the islands of Thailand with a vision of empty white sand beaches, blue skies, crystal clear water accompanied by mouth-watering food and the wind blowing against their faces, the reality can be a tad bit different. Commercialised beaches, western food, a 7-Eleven at about every corner and tons of tourists are what awaits.
Don't be discouraged because Thailand is a country with a lot of raw, natural beauty. This time around skip the usual Phuket, Koh Samui, Koh Phi Phi and Koh Phangan and head to one of these greener pastures.
1. Koh Chang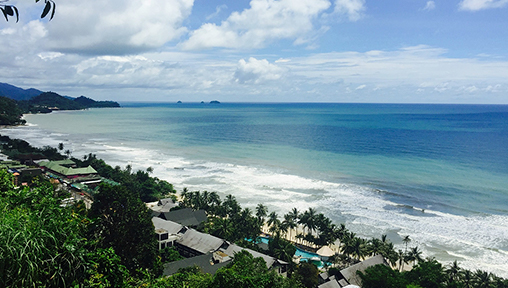 Koh Chang also known as the Elephant Island is the second largest island in Thailand next to Phuket. But don't be fooled as by no means is this island tourist congested. With steep, jungle-covered peaks, you can enjoy a variety of activities such as elephant trekking, snorkelling, seeing the famous Koh Chang waterfalls and many more at this picturesque island.
How to get there: Fly from Bangkok to Trat, then take a 30 – minute ferry ride. Check with your hotel for ferry services.
Where to stay: Check-in at the Emerald Cove Koh Chang for an excellent 5-star experience.
2. Koh Mak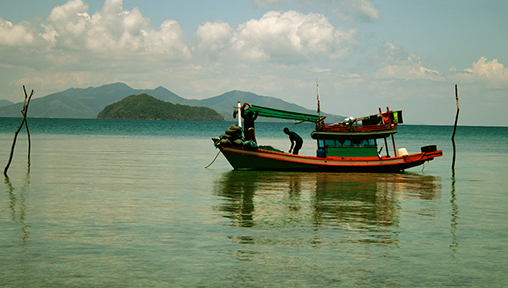 Koh Mak is one of Thailand's best kept secret. This speck in the Koh Chang chain is perfect to simply just relax and enjoy the best of nature. The roads remain relatively quiet here aside from the noise you hear from the local's motorbikes headed to nearby fishing villages. In this island you'll find more remote beaches, intimate bungalows, coconut palm trees, and very few tourists. A hammock and a good book is all you need to enjoy the peace this island has to offer
How to get there: Fly from Bangkok to Trat, then take a 45 – minute ferry ride. Check with your hotel for ferry services.
Where to stay: While Koh Mak is home to only a handful of resorts accommodations, the Big Easy Koh Mak takes our pick.
3. Koh Phayam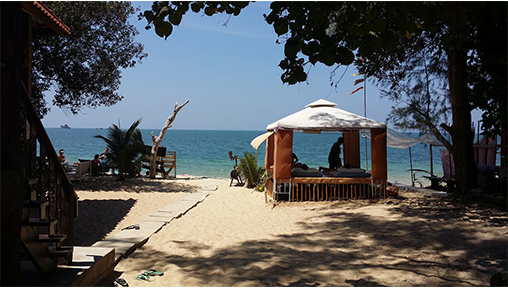 This gorgeous little island is an undiscovered pearl by the Andaman sea. Glittering sand, clear blue seas, coral reefs, tropical forests, and all things beautiful are found in this island. With a total population of less than 1,000 people Koh Phayam is the ideal holiday to get away from it all.
How to get there: Fly from Bangkok to Ranong, then take a 2-hour ferry ride or a 40-minute speed boat. (available on certain seasons only)
Where to stay: Chom Jan Resort is the perfect getaway to indulge in the peace the island has to offer along with authentic Thai cuisine.
4. Koh Samet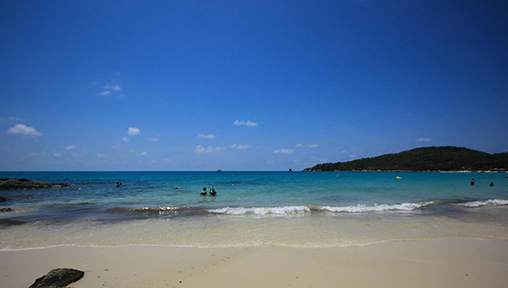 Considering how close Koh Samet is to Bangkok, you might expect to see your usual party people at this island. But the reality is otherwise. As this island is part of the national park, tourists have to pay a nominal fee of 400 baht to enter the premises. Koh Samet is off Rayong, in the gulf, and is home to clean beaches, tranquility and mouth-watering eating and drinking experiences.
How to get there: Take a 4-hour bus ride from Thailand's capital, Bangkok.
Where to stay: Indulge in a total luxury experience at the Paradee Resort & Spa Hotel
5. Koh Lanta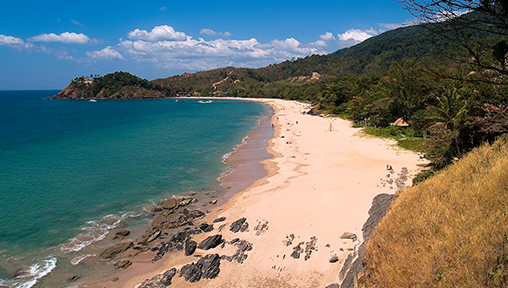 Looking for something that's not commercialised yet want the entire package? Koh Lanta is one of the best all-rounder beaches in Thailand. Koh Lanta has several little islands where you can experience it all. Sun tanning on beaches, world-class diving with beautiful coral reefs, kayaking and water sports, forests and reserves, authentic Thai cuisine and seafood and beach bars – Koh Lanta has it all.
How to get there: Fly to Krabi, then head for a 2-hour drive or ferry ride to Koh Lanta.
Where to stay: Enjoy the best of the Island at Layana Resort & Spa.