After the success of Jo Kilda's Spring/Summer collection, the brand is all set for the end-of-year season. The boutique will be launching Dena Burton's much anticipated Fall/Winter collection at Scotts Square early September.
Based in Los Angeles, Dena designs clothing for the woman who knows her own beauty, her purpose and the road that takes her there. In past years, The Dena Burton Collection has appeared in several of the exclusive fashion events such as Mercedes Benz Fashion Week LA and recently at Miami Fashion Week.
"As a designer I have not ventured out into a Fall/Winter collection yet, so having Dena Burton Collection at the boutique would be an absolute delight. I am very excited to introduce Dena Burton to the Singapore market", says Jyoti, creative director and founder of Jo Kilda.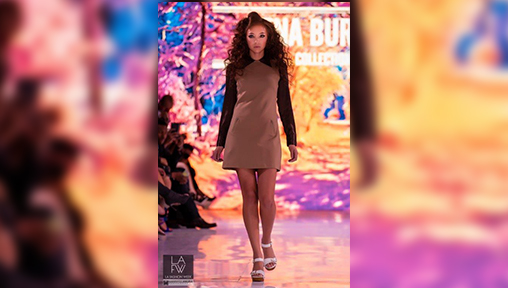 When the streets start lining up with fallen leaves, we know that fall has arrived. This season brings with it the lovely hues of orange, yellow and red. Taking inspiration from the beautiful trees, the Dena Burton collection includes pieces in earthy tones of beige and brown.
As the weather gets colder, imagine jet setting to Paris to enjoy a hot cup of cocoa in a cosy cafe while reading your favourite book. The collection also features luxurious fur coats and winter white blouses that will keep you warm while still looking fabulous.
Playing with the neutral palette has made this collection really versatile. The tops, bottoms and outerwear can easily be integrated into one's existing wardrobe to create a wide range of outfits. Key pieces from the collection include an a-line mini dress with gold diagonal zippers, a white button down jumpsuit with bell bottoms, and a white faux fur stole.
"I couldn't think of a more amazing place than Jo Kilda Boutique to be the launching pad to my entrance into the Asian marketplace," said Dena, designer of the Dena Burton Collection.
The Dena Burton collection will be a viable at Jo Kilda Boutique from 7 September 2017 onwards. Jo Kilda's collection is now also available online at https://jokilda.com.
Tel: (+65) 9821 1828
Address: Scotts Square, 6 Scotts Road, #03-03, Singapore 228209