The Tuxedo first originated in the US around 1888 and was named after Tuxedo Park, an enclave for New York's social elite. Now a symbol of celebration, come December and it's time to get these satin buttoned suits out of the closet. Whether it's a wedding, a ball or a festive celebration that warrants dressing up, a Tux will have you looking dapper in no time. While traditionally the Tuxedo is still preferred in its black colour, fashion has moved on quite a bit when it comes to the shirts you wear with one.
The designers at CYC The Custom Shop came up with a range of Tuxedo shirts for you to team with that beautiful suit and take on the world of glamour this festive season. Some white, whilst others push the envelope a little; there's more than enough choice when it comes to Tux shirts this year:
1.  The Original, Pleated Front White Shirt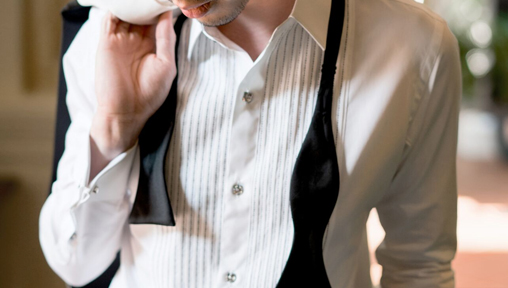 Distinctive yet conservative, the white pleated front can work in just about any formalwear setting. The pleats of a traditional tuxedo shirt like this one run down the front and give you flexibility to choose from a variety of plisse for the front panel. To add an extra bit of 'fancy', this one comes with a traditional wing tip collar too!
2. The Original with Glamour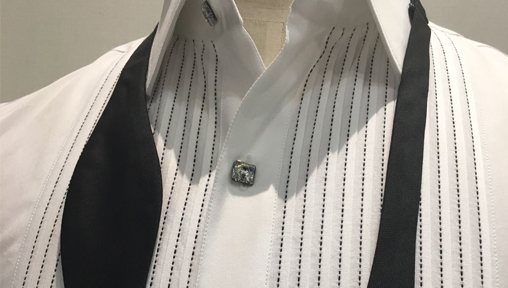 A white traditional panelled front shirt, with a wing collar. Only this time with Swarovski crystal buttons. Perfect for that additional 'Va Va Voom'.
3. Navy Blue Print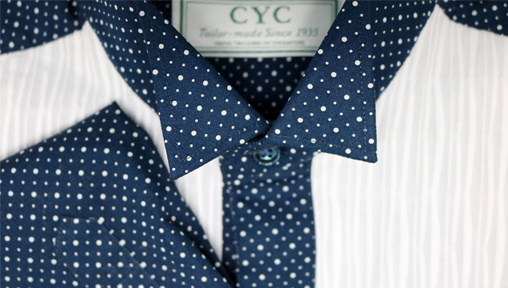 This take on the traditional Tux shirt, is a Swiss Plisse with a navy-blue print and a wing tip collar. When worn with a Tuxedo jacket, the shirt looks just right for a formal event. The printed collar and front placket gives the wearer a chic look. Remove the jacket and the look will be outstanding for clubbing or even that important date.
4. 70's vintage style shirt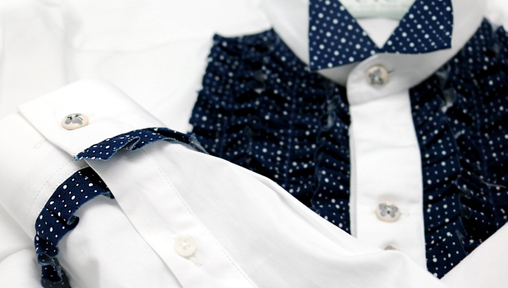 This design is for men who want a bit of fun. The ruffles are reminiscent of the 70's vintage styles. When worn with a Tux, Jacket or just on its own, this design has a dress down vintage look for the man who wants attention.
For more details on Tuxedo shirts visit CYC The Custom Shop.  CYC The Custom Shop was established in 1935 and was the first to offer custom-tailored shirts in Singapore. CYC's trademark - perfectly fused collars has led to the initials "CYC" to be associated with quality and fine craftsmanship. CYC The Custom Shop has various branches around the country, visit their Facebook page to stay up to date about their latest promotions.