The 13th of May marks World Cocktail Day. While many believe that the ingredients make a perfect cocktail, we believe there's more to it. Beyond what is in your cocktail it's what is around you that makes the difference.
Essentially, our favourite cocktail becomes a favourite only when we are surrounded by the perfect ambience and by that we're referring to the bar. At the end of a long day, our idea of relaxation is to sip and enjoy some delectable drinks by the bar and if it's decked out thoughtfully, our minds are all the more pleased.
Behind the scenes of running a bar though, is an owner who works extremely hard in keeping his customers happy. They carefully put together the space considering every small element such as the drinks they serve, the staff they hire, the materials of the furnishing or even the overall look of the bar. More often than not, these bars are an extension of themselves and their personality. 
So to celebrate these brilliant men, we've put together four of Singapore's most dashing bar owners as they share with us their story in the industry. That's not all - some of them are even letting slip of some interesting experiences you have to read to believe. 
Christian Hartmann
GM & Owner at Vasco
Age: 32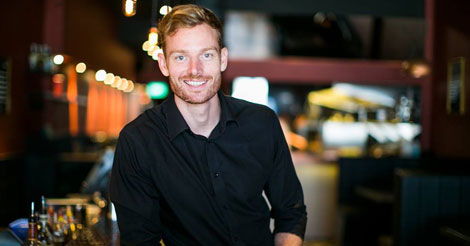 Vanilla Luxury: What's the most exciting part about working in this industry?
Christian Hartmann: Guests go out to have a good time and I somehow get to be part of this and shape their experience to be even better. I get to do something that for me is a passion. The best part is to 'read' the guests to find out what they are after that specific night. Some enjoy conversation and some want to be left alone. I am lucky that I am in an industry where I get to use my personality every night of the week. It keeps you 'alive' and kicking! I obviously get to meet a lot of interesting people too, which then can lead to great friendships. To sum up, the best part about this industry is that it revolves around human beings and building relationships.
Vanilla Luxury: What was  your most embarrassing moment behind the bar?
Christian Hartmann: I once got a bit too drunk at another bar and insisted on making a drink with my shirt off. Basically walked in behind the bar to make the drink, before the guys there stopped me.. Makes no sense right? Well, that was embarrassing. I'm not gonna tell you what bar it was, but we are all still friends and on good terms after my apology :)
Vanilla Luxury: If could you describe your type of woman with a cocktail, how would you describe her?
Christian Hartmann: 'French 75'. A classic. Bubbly, tangy, elegant and refreshing My kind of woman has great energy and a good sense of humour, she lifts up the room, but most importantly she carries herself with class.
Vanilla Luxury: The most bizarre pick up line a woman has used on you?
Christian Hartmann: Most girls/ women are very sophisticated and low key when it comes to pick up lines. They would trust that the signals they send would invite the guy to make the first move. Of course you have girls who have had a bit to drink and therefor have more courage. Bizarre pick up lines.. Hmm. 'Just come out with us so I don't have to spike your drink..'
Ajay Parag
Co-owner/Director at Super Loco and Lucha Loco
Age:  41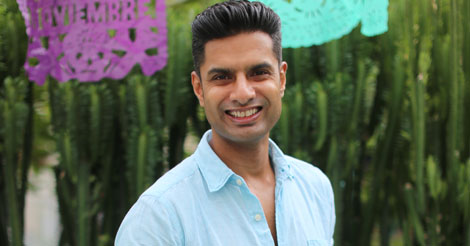 Vanilla Luxury: With Super Loco and Lucha Loco under your belt, is there anything else we can expect in Singapore or internationally?
Ajay Parag: This year we are working on 2 very exciting projects under the Super Loco brand! In August or September we will be launching our new outlet at the iconic Customs House building right on the waterfront. Our second project is in Jakarta at Pacific Place which we will be partnering with our good friends at the Union Group, one of the leading F&B groups. We have also been investigating opportunities in other regions of Asia for after this year. All of us love Tokyo and would love to set up there soon.
Vanilla Luxury: Has any woman turned down a drink offer from you? Tell us about it.
Ajay Parag: Every guy has been turned down at some point or another. Just take it on the chin as character building. Everything happens for good reason.
Vanilla Luxury: If you could trade places with any other person for a week, with whom would it be?
Ajay Parag: Elon Musk - CEO / Founder of Tesla & SpaceX - An amazing entrepreneur and visionary. He is a person planning to improve the future of humanity. Would love to be in his mind for a week and understand how his brain ticks - there would be so much to learn and be inspired from.
Vanilla Luxury: If you could make a drink that would best describe yourself, what would be it made of and why those ingredients?
Ajay Parag: We just launched a very interesting cocktail on our menu called the 'El Pepino' - Its a perfect balance of contrasts that you can't put a box around: Los Danzantes Mezcal (smokey & mysterious), Cucumber (cool under pressure) Jalapeño Infused Agave (just the right level of spice, heat & sweet), & Lime (every thing is more refreshing with a squeeze of lime).
Joel Fraser
Owner/Operations Manager at Cufflink Club
Age: 32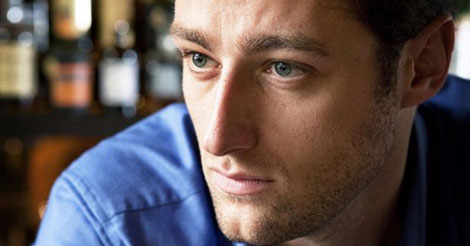 Vanilla Luxury: Given a choice, where would you love to open a bar?
Joel Fraser: Without a doubt London. The city leads the world for innovation in the cocktail scene and the vibe there is second to none despite the weather!
Vanilla luxury: Back in London, you served celebrities like the Beckhams, Jimmy Choo and Wayne Rooney – Who was the biggest tipper?
Joel Fraser: I don't recall who tipped the most, 50 pounds per round wasn't unusual back then and i was only 19 years old! That's a lot of money to a kid from the North.
Vanilla Luxury: If you could only drink one more cocktail, one single cocktail, what would be in the glass?
Joel Fraser: I'm known for drinking exclusively Negronis when it comes to cocktails, so much so that there are bars in London that will start mixing me one before I even take my jacket off. They know exactly what I've come for, now that's service!
Vanilla Luxury: What's the most expensive drink you've had? Where was it at and with who?
Joel Fraser: I drank a 1962 magnum of Billecart Grand Cru Champagne in 2014, that's a 52-year-old bottle! It was close to SGD6,000 and I drank it with the owners of Brasserie Gavroche and Auld Alliance, 2 of my favourite places in Singapore to eat and drink.
Daiki Kanetaka
Owner at D. Bespoke
Age: Undisclosed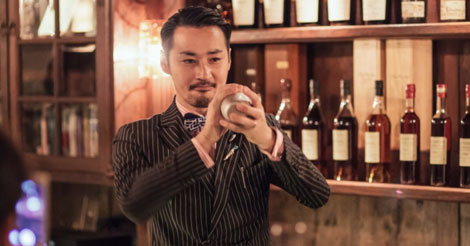 Vanilla Luxury: What do you think truly makes a bar stand out from the others?
Daiki Kanetaka: The products that the bar carry, the standard and consistency of the cocktails and last but not least, the service level of staff.
Vanilla Luxury: What is the most difficult part of having to deal with intoxicated customers?
Daiki Kanetaka: Not to serve him or her another drink.
Vanilla Luxury: Strangest drink request you've received from a customer?
Daiki Kanetaka: Thus far, we have not received any strangest drink request. Each drink is customised to each customer's palate and if they have a certain preference towards a request I should not find it strange.
Vanilla Luxury: Would you date someone who doesn't enjoy your cocktails?
Daiki Kanetaka: Yes, definitely. Dating is based on chemistry.