For a lot of people, Tarot card reading is about a woman in a long flowy robe, leaning over a small table in a candlelit room with a magic ball in front of her telling you what the future awaits. But, that's not really what Tarot readings are about. In fact, they guide your future and by providing you details such as your life path, your soul lesson and more. 
Meet Mamatha, a professional Tarot card reader and crystal healer at TARA. A quaint, mystic and spiritual healing centre located at Arab Street.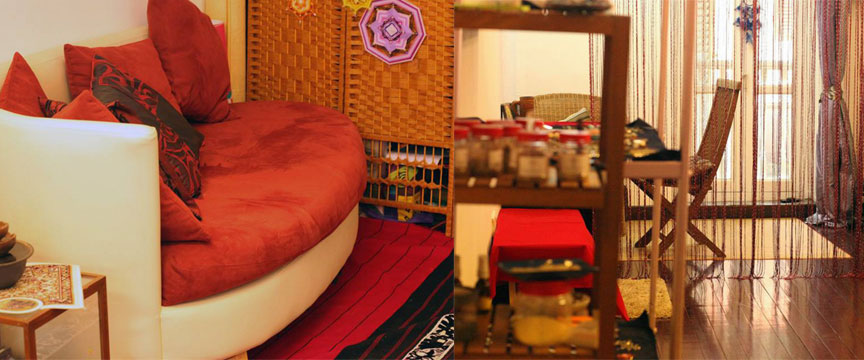 Mamatha used to be an advertising professional before she accidentally bumped into the world of Tarot card reading. She hasn't looked back since. She has been helping her clients face challenges with a dash of magic and spirituality
We got in touch with Mamatha to get to know more about the world of Tarot card readings and how we can benefit from this, here is what she has to say.
Vanilla Luxury: How did you get started with Tarot card reading?
Mamatha: I had rescued a gypsy lady's cat when I was studying in London and in turn, she offered to teach me Tarot as a favour. Though I was reluctant at the beginning, I ended up really liking it and got to experience how empowering Tarot can be.
Vanilla Luxury: What can people expect on their first session?
Mamatha: Every session is different and depending on what emerges in a session, the cards may suggest certain cures or solutions. This may involve suggested use of crystals or certain Tarot magic processes.
Vanilla Luxury: How does someone benefit from a Tarot card reading?
Mamatha: In one word - clarity. Whether you are looking for solutions or for a holistic perspective for life's challenges, a Tarot session will equip you the answers and insights.
Vanilla Luxury: What has been the biggest challenge being a Tarot card reader?
Mamatha: At times people put up their guard or try to behave differently. Maybe because they don't want to be read by a Tarot reader. At times, people land up wasting a session, as they don't want to participate due to fear or skepticism.
Vanilla Luxury: How much does intuition have to do with Tarot card reading?
Mamatha: As I always say, we are all born with intuition. What makes us confident about it is practice and the conviction to listen to our inner voice.
Vanilla Luxury: In your opinion, what is the biggest misconception people have about Tarot card reading?
Mamatha: There is some media-fed taboo about going in for Tarot readings. People are bit suspicious of Tarot readers. I hope people see that a Tarot session can eliminate blocks and create long lasting results.
Tara is located at 23A, Arab Street, Bugis, Singapore, 199722. For appointments, consultation or to know more about how you can personally benefit from the amazing guide of the Tarot cards, you may drop Mamatha an email or call her at +65 9749 9287.