It may only be 3pm but if all you're counting down to is the number of hours before you get to crawl beneath your sheets then you're in need of a quick nap.
In case you haven't read the studies, a power nap actually does wonders for your productivity. Famous men such as Abraham Lincoln, Albert Einstein, Aristotle and more actually owe their success to their napping habits.
Here's some great news: Public napping pods are now a thing! Probably one of the greatest inventions of the 21st century. Ditch the uncomfortable position you put yourself in your office desk or the toilet and head to one of these nap spots to disconnect and recharge!
1. Siesta & Go - Madrid, Spain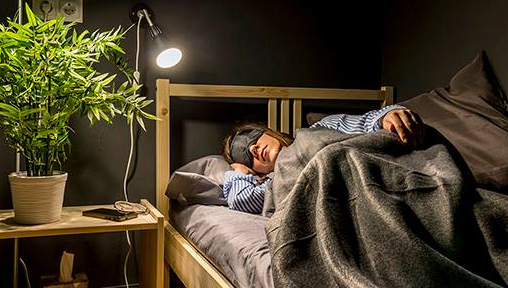 The first time we heard of a napping bar was thanks to this beautiful place in Madrid. Siesta & Go offers amenities such as nightshirts, slippers, newspapers, tablets, bedsheets, blankets and even noise cancelling headphones. You can opt to pay for your nap either by the minute or by the hour. Heaven isn't it?
Siesta & Go | orense 10, posterior, bajos de Azca
2. YeloSpa - New York City, USA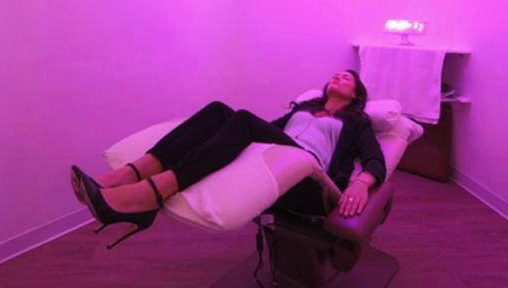 New York is known to be one of the fastest cities in the world. So in this city that never sleeps, the one thing that you need to survive is NAPS! A dark-lit room, soothing elevator music and scents to drift you to paradise, a visit to YeloSpa is worth your every penny!
YeloSpa | 5 E 57th Street, New York,10022, USA
3. ZZZ Zen Le Bar à Sieste - Paris, France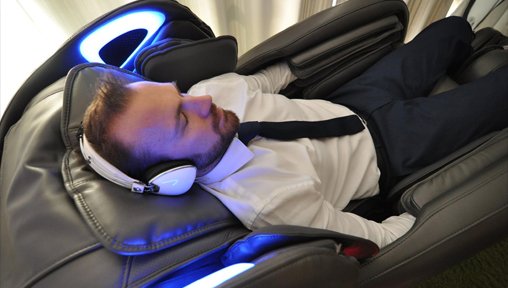 The Eiffel Tower, Disneyland and The Louvre are probably some of your go-to spots on your next trip to Paris. This time around, add in this nap bar to the list too! After all the walking and site seeing, if you even feel the need to relax and unwind, ZZZ Zen Le Bar a Sieste will give you the perfect environment and let you take 40 winks to recharge your energy. You can choose between a hammock, a gravity chair or even a massage bed for your quick nap. We've heard the fish spa at this place is incredible too! 
ZZZ Zen Le Bar a Sieste | 29 passage Choiseul, 75002 Paris, Subway 4 September or Pyramids, France
4. Mahika Mano - Tokyo, Japan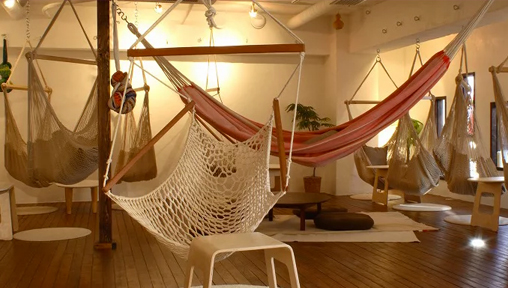 Japan is home to some of the most unusual cafés and restaurants in the world, so we weren't surprised when we spotted a hammock cafe in the bustling city of Tokyo. Probably one of the most relaxing ways to catch an afternoon drink but also insert a few minutes of zzz's in between your day. Oh and don't be surprised if you find some of the hammocks for sale because this is actually a part cafe, part showroom.
Mahika Mano | 2-8-1,Kichijoji Minami-cho, 180-0003 Musashino-shi , 13 Japan
5. Chop! Chop! Massage Express – Singapore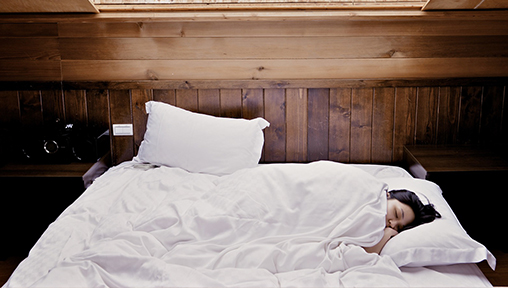 Image Source: Pixabay
Technically not a nap bar but a no-frill massage parlour located smack in the central business district of Singapore. Their power nap service enables you to lie down on a massage bed and shut your eyes for a 30-minute snooze and recharge your energy levels. All yours at the price of SGD 28 only!
Chop! Chop! Massage Express | Chevron House, 30 Raffles Place, Singapore 048622
Is there a nap bar around you somewhere? Let us know and we'd be glad to add it to our list!