Yet another historic event for Indian fashion is the return of Paris based Indian designer, Manish Arora, who is back at Lakme fashion week after five years. Mr Arora is here to mark the tenth anniversary of his 'Paris Collection'. Lakme Fashion Week Winter Festival 2017 is going to see the collection 'CosmicLove' by Manish Arora in collaboration with Abu Dhabi-based Etihad Airways.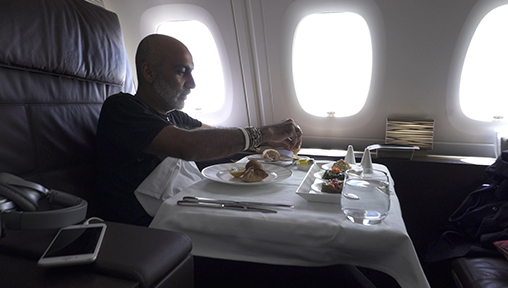 Manish Arora is one of the most celebrated and inspiring contemporary designers in the fashion world. Rich palettes of psychedelic colours and enthralling motifs are the essence of his designs. He was the first to introduce western silhouettes to ethnic Indian embroidery, beading and appliqué work. Showcasing Indian designs on an international platform would sell fast because of its exotic nature. However, he believes that "exotic India will appeal to international market only for a while". Hence, his philosophy is to incorporate designs which are exceptional and exclusive only. While his outfits are made in India, they are not Indian outfits.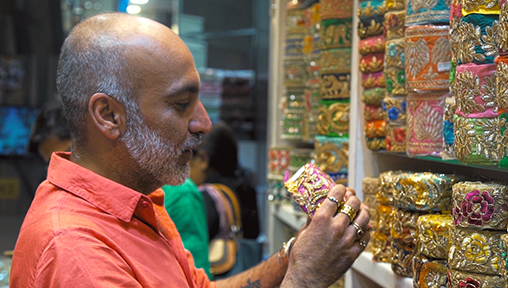 After successfully launching his fashion brand "Manish Arora" in 1997, he took part in the first ever India Fashion Week held in New Delhi. It was in 2005 that he successfully debuted into the London Fashion Week.
In 2007 he launched his designs for the first time in Paris Fashion Week, after which he moved his base to Paris. The city was always his dream. The passion to show in Paris was always at the back of his mind from the moment he entered the world of fashion. The beautiful landmarks of Paris, the historic sites of the Fashion capital of the World inspired him every single day. "London is great for new talent, New York is good for big numbers, Milan is more about shoes and bags. And Paris is the design capital. Paris is every fashion designer's ultimate dream", he believes.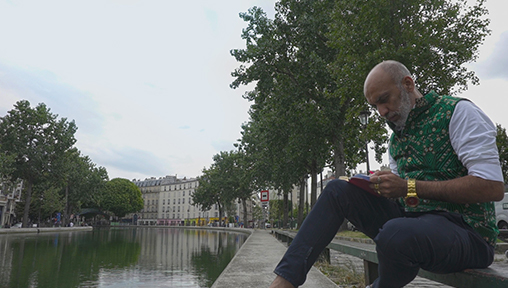 In 2009 he was extended the membership of the prestigious French federation of Pret-e-Porter. He was appointed later as the creative director for the fashion house of Paco Rabanne. After designing two successful collections with them, he left the company. His rich and quirkily colourful designs have been well appreciated by international names like Rihanna, Lady Gaga, MIA and Katy Perry.
After the success of having pop-up stores in a couple of galleries, it was in 2014 that Manish Arora finally launched his first flagship store in Paris. The store houses ready-to-wear garments, accessories, and some pieces from the Manish Arora India line. Today his products are sold worldwide across the most prestigious stores.
For his contribution to Parisian fashion, Mr Arora was awarded the "Chevalier de la Legion d'Honneur' in 2016 for his dedication and hard work.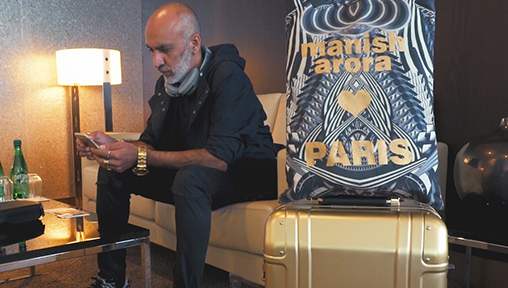 In a very recent development it was announced that Manish Arora would be returning back to Lakme fashion week to launch his collection ' CosmicLove', which was launched in the Paris Fashion Week earlier this year. His show, Etihad Airways presents Manish Arora, is meant to be, in his own words, "a visual journey that spans the tribes of Africa". True enough, the vibrant colours of the collection do remind us of ethnic African outfits.
Etihad Airways flew him on Airbus A380 from Paris to New Delhi and filmed the whole journey that features exclusive conversations with Mr Arora on his inspiration for his creations. He spoke passionately about the influence of various cultures, environments and travels, which heavily inspired his work. The film maps the journey of the veteran designer from the iconic fashion capital to the lanes of Chandni Chowk, the oldest and busiest markets in Old Delhi.
Tune in to Lakme Fashion Week from 16th to 20th August 2017 and enjoy the return of Manish Arora to Lakme Fashion week with his collection "CosmicLove".