A Rose just doesn't smell divine. Actively used in beauty products (since centuries actually!), it is hydrating, anti-inflammatory and contains antioxidants. Rose hip oil is anti-ageing and contains vitamins A,C and E that help reduce wrinkles and fine lines.
There's no wonder then that such a wide range of beauty brands use Rose as an active ingredient! And of course, if you love the way a rose smells like us, you won't need anymore convincing! Here's a list of our favourite rose infused beauty products that will have you looking divine - from head to toe.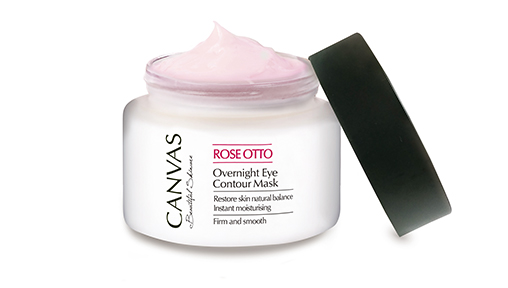 Australian beauty brand CANVAS carry a series of products formulated with essential oils of the highest grade. The product series for this eye mask (amongst other products in the range), Rose Otto Ultra Regenerating, takes its name after Rose Otto, also known as "The Queen of Flowers", widely known for its anti-ageing properties. The Overnight Eye Contour Mask is formulated with PatcH2OTM to create long-lasting moisture, leaving your skin youthfully silky and soft. With Superox-CTM, as well as Argan Oil, the Overnight Eye Contour Mask erases signs of ageing by reducing wrinkles, restoring elasticity and improving firmness of the skin around the eyes.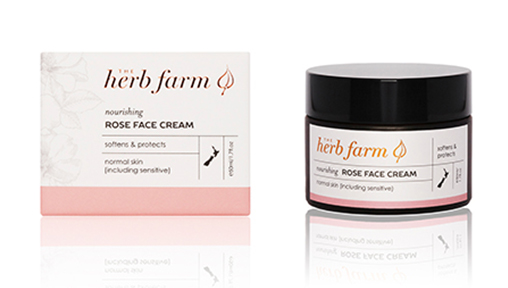 We love food for our skin to be as fresh as possible too - just like our 'farm' favourites The Herb Farm.This face cream helps improves your skin's elasticity to give a youthful complexion. It works with your natural skin oils to leave it nourished, softened and protected from the elements. Gently tap against your skin to allow the cream to penetrate before applying sunscreen and leaving the house.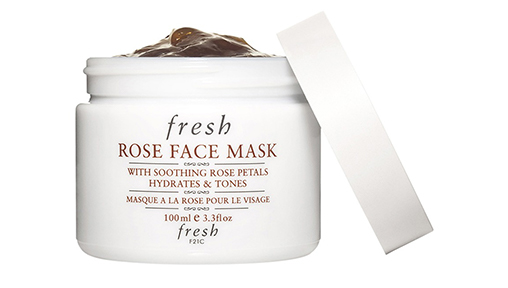 This cult-favourite is infused with real rose petals, soothing rosewater, and a smart algae that delivers on hydration. Fresh Rose Face Mask is a toning gel mask that targets dry areas with porphyridium cruentum, and delivers optimum moisture where the skin needs it most. Cucumber extract and aloe vera gel help soothe the skin while the powerhouse of antioxidants, green tea helps to brighten and protect it. No parabens, sulfates or phthalates, makes it a fabulous option that is gentle enough to be used every day too!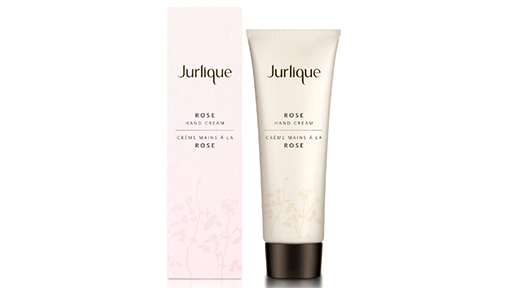 Give your hands some TLC with this rich and yet non-greasy hand cream that works to restore soft skin, along with the most luxurious rose fragrance. Jurlique's hand cream is infused with almond and safflower seed oils to soothe and calm skin, leaving hands hydrated and rejuvenated. The bonus Vitamin E acts as an antioxidant and maintains youthful looking, silky smooth hands - just the way we love them!.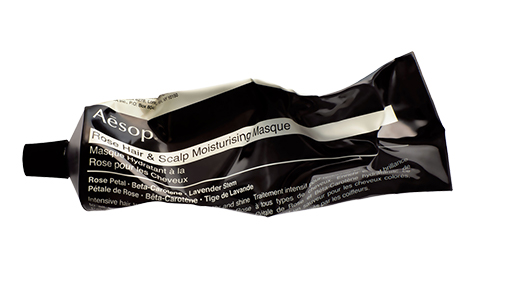 We did say head to toe! The perfect way to pamper your mane, Aesop's Rose Hair and Scalp Masque is amazing for over treated, dry or brittle hair. Twenty minutes in your hair, well combed through and this moisturizing mask will leave you with lustre, extra nourishment and rejuvenated hair! And the fragrance will last through the day - we promise!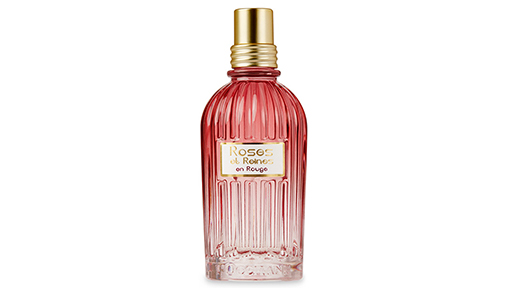 Need a fresh waft of fragrance to keep your day bright? L'occitane's Eau de Toilette is as elegant as the scent of a red rose. Fresh, crisp notes of rose and red berries come together in this 75ml bottle and to leave skin delicately fragranced all day long. Want some extra rose lovin? Take a look at their entire Rose range and we are sure you won't return empty handed!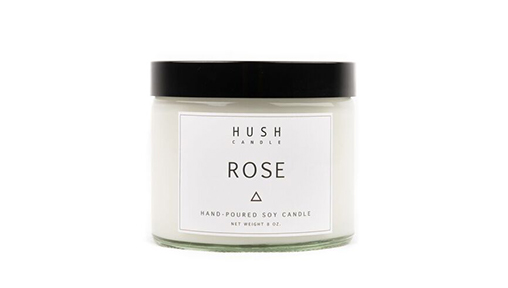 An otherwise small luxury, a scented candle can up those spirits no other! Especially when you are after creating your own DIY spa day at home! This HUSH aromatherapy candle is made of 100% organic soy, a healthier and non-toxic alternative to paraffin wax - leading to a cleaner burn and lasting longer. The accompanying fragrance comes from natural Bulgarian rose essential oil carefully sourced, to obtain the best possible scent and quality. Rose essential oil works as a natural aphrodisiac, making it a fine mood setter and is also known as an uplifting scent that boosts one's self esteem. There's no stopping the rose in us!