The allure of whisky lies in its origin. A deep, husky and flavourful beginning has brought to our lips some of the most rewarding sips. So, it was with barrels full of envy we sat down to interview, the man behind the independently bottled single malt whisky; The Single Cask. In 2010, Ben Curtis began with four casks of whisky, today the brand has become immensely successful with its own whisky bar open in Chijmes, Singapore. According to Ben, his bar serves as the ideal setting for an introduction to the personality and flavour of each whisky empowering the drinker from novice to connoisseur to find the spirit that suits them.  
After all, as Mark Twain said: Too much of anything is bad, but too much good whiskey is barely enough.
Vanilla Luxury: First, could you tell us more about yourself, where you come from and what made you decide to open the Single Cask?
Ben Curtis: I am originally from London, but I suppose you could call me a professional expat. After starting out in the property industry in the UK, I made the move east and eventually settled in Hong Kong. After the downturn in 2008, I transitioned into the role of wine broker and sold premium wines to individuals who were looking to invest in something other than property and stocks.
A few years after that, I moved into the whisky industry and founded my company Malt Vault, which also had a Whisky Investment Program. With time, I also became a distributor of whisky to wholesale clients and while I hadn't planned on going down that route, I quickly realized that there was a golden opportunity to shape the spirits market in Southeast Asia, which was rapidly embracing globalization. Within a very short time, we have expanded from our bases of operation in Singapore and Indonesia to include Thailand, Cambodia, Myanmar and Laos.
In terms of the The Single Cask, it is an independently bottled brand of single malt whisky which was first bottled in 2010 from four individual casks and a total outturn of approximately 1000 bottles. Since then, we have undergone a rebranding exercise and the logo and brand that you see today at the bar and on our bottles is the result of it.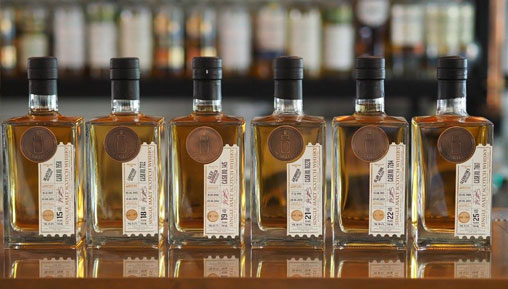 When I opened The Single Cask bar at CHIJMES, I partnered with cocktail guru Shah Dillion of Elite Bar Solutions and The Midnight Brigade to create a series of cocktail libations.
We have bottled a number of expressions from several distilleries over the years and our plan is to do more in the near future. In fact, we have 4 new bottlings arriving early next month and one of them is a 27 Years Old Invergordon, which will be the very first Single Grain whisky that we have bottled under The Single Cask brand. We are also in the midst of bottling our very first whisky from outside of Scotland and it should be ready for release just before Christmas.
Vanilla Luxury: How did your love for whisky come about? 
Ben Curtis: : I was initially not a fan of whisky, but over time I understood that not all whiskies were meant to taste the same. It was my first taste of single cask whisky which made me revise my opinion on the spirit and I was hooked from then on. I believe that each cask brings with it a unique experience and this coupled with the process of whisky-making and the people associated with its creation makes it something special, and that is even before factoring in the aroma and taste.
Vanilla Luxury: What sets The Single Cask apart from most whisky bars in Singapore?
Ben Curtis: The Single Cask is fundamentally different from most whisky bars in the sense that our focus is on independently bottled whiskies as well as official bottlings from smaller, family-owned distilleries. We understand that our selection is varied and we are looking to provide our patrons with a unique nosing and tasting experience.
We sell our whiskies by the dram (which is a 40ml pour) and offer a series of interesting whisky flights (which is a series of four 20ml pours of whisky). Our drams are also paired with bespoke handmade chocolates and this is a pairing which works exceptionally well.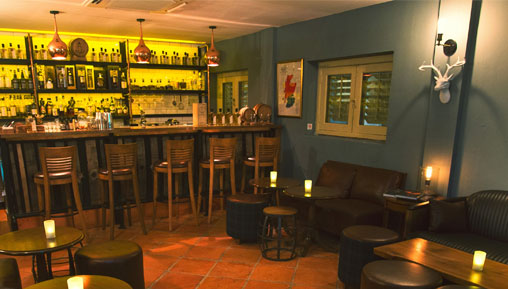 Vanilla Luxury: How many different types of whisky in your store?
Ben Curtis: We currently stock approximately 350 whiskies are these are split into the following categories: Single malt, Single grain, blended malt and Blended whisky.
Vanilla Luxury: Where do your whisky's come from?
Ben Curtis: The vast majority of our whiskies are presently sourced from Scotland and we work closely with a number of distilleries and independent bottlers in order to secure our whiskies. We do have plans to acquire more whiskies from various other regions from around the world and some of these expressions will be available very soon.
Vanilla Luxury: Is there any particular type of whisky that sells more than the other? 
Ben Curtis:At the moment, there is a noticeable demand for Japanese whisky in Asia, but we tend to focus on Scotch whisky at The Single Cask. We believe that while Japanese whiskies may be in vogue at the moment, the sheer variety and depth of flavour which various Scotch whiskies provide will ensure that people will keep exploring and expanding their horizons.
Vanilla Luxury: What is the most common misconception people have about whisky?
Ben Curtis: Whisky has a much-maligned and somewhat unfair reputation for being an "old man's drink". This view no longer holds true and we have seen a shift in the demographics to now include whisky drinkers who are significantly younger and also from both genders.
The Single Cask tends to get a good proportion of female whisky drinkers and they appreciate the spirit just as much as their male counterparts, which is something that we are rather proud of as it is one of the most apparent signs that whisky is finally shedding its "old man's drink" image.
Vanilla Luxury: Which is your go-to whisky?
Ben Curtis: It tends to change from time to time, but at the moment it would definitely be the Glenfarclas 15 Years Old. It is a whisky which perfectly balances the sweetness and spiciness of the sherry casks which were used in the maturation process and it is a whisky that I would recommend to anyone.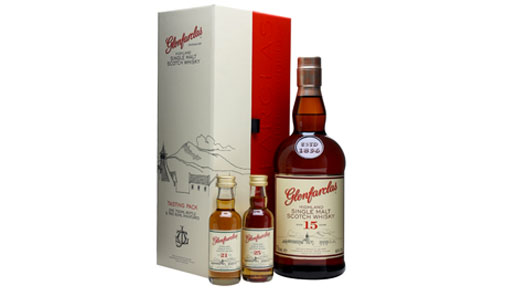 Vanilla Luxury: Can you tell us more about the events and experiences you hold at The Single Cask?
Ben Curtis: We tend to host a variety of different events, which range from beginner whisky masterclasses to brand-centric whisky masterclasses. We have also hosted innovative events such as a whisky-centric magic show which took place at the bar late last month.
We also look to collaborating with local talent in order to showcase events which would be in keeping with The Single Cask's image of not being just another run of the mill whisky bar. We have also hosted private events for corporate clients and individuals in the bar and at other venues.
Vanilla Luxury: Have you noticed any change in whisky consumer's profiles from the past few months/years in Singapore? 
Ben Curtis: People have become more discerning in their whisky selection and they tend to be better informed when it comes to what they order at a bar. We have also done our part by conducting a Whisky Ambassador course for the past 6 months, which has been well received by patrons who are keen to find out more about whisky. As a result of its popularity, we tend to conduct one Whisky Ambassador course per month on average.
To experience whisky like never before visit The Single Cask at #01-25 Chijmes Caldwell House, 30 Victoria Street, Singapore 187996. Follow their Facebook Page to know about their latest events.