With simple, elegant and cosy interiors across two branches – one tucked away in the corners of Chijmes, Singapore and the other at Stamford, UK – The Single Cask is a favourite among whisky aficionados.
What sets the Single Cask apart from the rest of the whisky bars around the country you ask? Well, it's the fact that The Single Cask has become a brand almost synonymous with independent whisky bottlings. Frequent visitors at the Single Cask often rave about how each visit is never the same, you will always come across rare gems and independent bottlers you've never heard of before.
 The "Oak Barrel Membership" comes at a price of $500, is valid for one year and offers the following privileges:
1. One Bottle from The Single Cask Range
The membership program immediately entitles you to a bottle from the Single Cask range. You may choose between a selection of 4: Deanston 1997 (15 Years), Glen Keith 1995 (20 Years), Auchroisk 1991 (21 Years) or Blair Athol 1992 (22 Years).
2. 25% Off Bar Orders
After a long day at work, should you wish to unwind with your colleague with a glass or two of whisky, The Single Cask lets you bring one guest to enjoy the 25% discount privilege with you.
3. Access to Communal Locker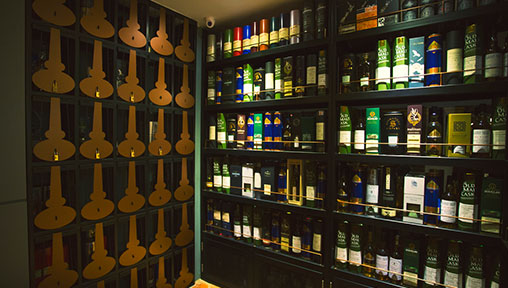 Remember that bottle you opened with your colleague after a long day at work? If you're unable to finish that bottle, The Single Cask lets you store the bottle in their communal locker.
4. Invitation to "Members Only" Event
The Single Cask often hosts unique and enthralling events. A membership means you get to be part of these events.
5. Birthday Discounts of up to Half Price on Selected Bottles, Flights and Drams
It's your birthday and you have to take your friends out? The Single Cask helps you celebrate by taking 50% off your total bill.
What are you waiting for? The Oak Barrel Membership is available for purchase at The Single Cask now. Each membership is valid for 1 year from date of purchase.