SK Jewellery, Singapore's leading 999 Pure Gold jeweller, launched the premium 999 Pure Gold Xifu (囍福) Collection with a grand celebration at JW Marriot Hotel Singapore South Beach. Nathan Hartono serenaded the beautiful brides and guests with heartfelt renditions.
Models dressed in regal traditional Chinese bridal outfits as well modern Western bridal gowns were styled with the 999 Pure Gold Xifu Collection to show the versatility of the Collection. The stunning Xifu Collection is more than just an accessory but an heirloom that can be passed down to future generations.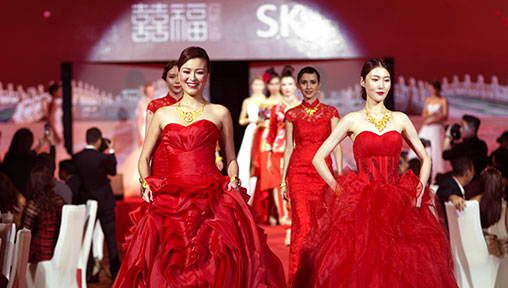 SK Jewellery 999 Pure Gold Xifu Collection is conceptualised to honour Chinese wedding traditions with a contemporary approach. The Chinese character for double happiness and for good fortune forms the brand name which conveys a joyous reverence for the sacred union between a man and woman.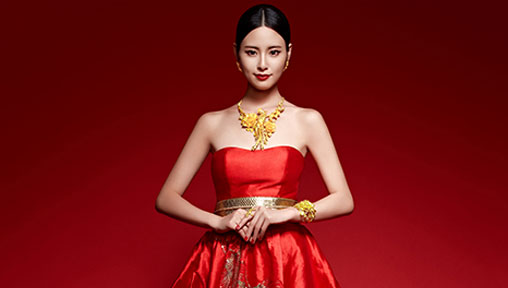 Our favourite piece is this "Flight of Nobility" necklace that is designed for brides with a penchant taste for lavish and intricate designs. This necklace is indeed a work of art which focus is an elegant phoenix that represents the regal bride, whose beauty and strength shine amongst her other virtues.
The 999 Pure Gold Xifu Collection is now available at SK Jewellery showrooms.