Being a lady has so many perks, but we know the woes of going through painful aesthetic treatments just to look beautiful. Fret not, there are alternate solutions.
This Formula 1, Sky Grande Prix brings you the Glamour Pit Stop - a ladies' night dedicated to fashion and beauty. At this event, award-winning Mirage Aesthetic will be sharing the latest aesthetic secrets from Korea.
Mirage Aesthetic is the first botanically-inspired aesthetic centre that uses a combination of the latest non-invasive aesthetic technology and specialized skincare products from Korea to customize the perfect solution for your skin type.
At the Glamour Pit Stop, attendees will get to know more about their non-invasive treatments and how the technology works. Guests will also get to experience their Super Hair Removal treatment for free.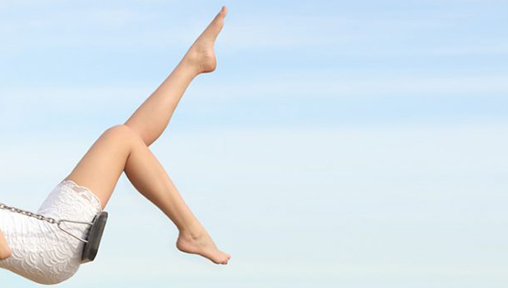 Super Hair Removal (SHR) is a treatment that uses heat and light energy to remove unwanted hair painlessly. The technology delivers heat and light to the hair follicles in repetitive sequences at around 5-10 shots per second. Compared to IPL, SHR is more effective in removing unwanted hair and does so in a shorter amount of time.
The treatment is also suitable for all skin types including darker tones and those with sensitive skin. Mirage Aesthetic's SHR is clinically proven, non-invasive, and without any side effects and downtime. You can say goodbye to painful waxing and IPL.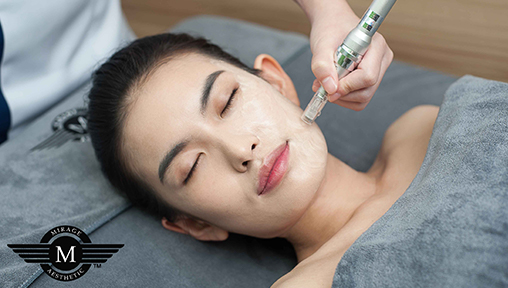 This 90-minute treatment is excellent for those who desire a naturally smooth and glowing complexion without makeup. The treatment starts with facial cleansing and exfoliation. Then a multiple-growth factor (MGF) ampoule is applied, followed by BB cream.
The next step is micro-needling, which involves a device with 0.25mm to 1mm needles being gently rolled all over the face. The therapist then gently applies the cream with light tapping motions, before adding a skin booster and an MGF mask to encourage the skin to retain more moisture. Finally, the face is cleansed and moisturised, after which sunscreen is applied. The treatment promises to deliver a semi-permanent makeup-like effect in just one session. Post-treatment, you can expect some mild redness, which typically only lasts for a day.
This treatment has won the Readers' Choice of Best Brightening Facial for Her World Spa Awards 2017.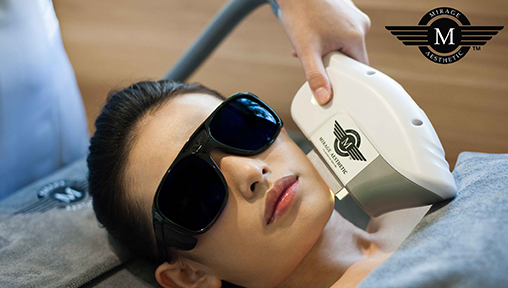 Do you suffer from open pores and a dull or uneven skin tone? Mirage Aesthetic's signature treatment, the BB Glow Laser, promises to brighten and revive your skin. Utilising the latest laser face rejuvenation technology, it treats the deepest layers of skin to stimulate collagen growth. This leaves the complexion looking brighter, smoother and more radiant. It is recommended for those who wish to reduce redness, acne scars and pigmentation. The treatment is said to be virtually painless and requires no downtime.
Be one of the lucky few to meet the representatives from the centre and find out more about their various beauty treatments. You also do not want to miss the opportunity to try the complimentary Super Hair Removal treatment for yourself. RSVP now for your chance to celebrate ladies' night with Mirage Aesthetic.
Date: Wednesday, 13 September 2017
Location: Empire | Skyline | Ratio, 50 Raffles Place, Level 45 Singapore Land Tower
RSVP now for your chance to celebrate ladies' night with Mirage Aesthetic. Ladies enjoy complimentary entry and drinks before 11pm.
Disclaimer:
    By providing the above details, you are subscribing to Vanilla Luxury's mailing list.
    We value your privacy. Your personal information will be kept confidential and will never be sold to third parties. The above information will only be used for Vanilla Luxury's services.