We are pretty sure you are donning safari styled clothing and accessories, but has it made it to your holiday list yet? Helen Grisdale, owner and designer at Seran Ghetti, the gorgeous bags and homeware brand, takes plenty of inspiration from the wild for her breath-taking collections. Originally from South Africa and now based out of Singaapore, Helen knows exactly where you should head if you are looking to get a completely immersive Safari experience – in pure luxury, of course! Here are her top game reserves in South Africa.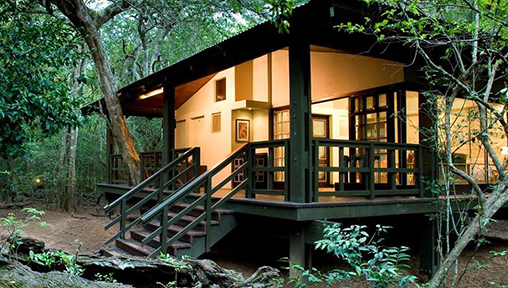 Source: andBeyond Phinda Forest Lodge
Floor to ceiling glass walls await at one of the world's first eco-designed luxury lodges – The Phinda Forest Lodge. "They are these glass rooms right in the middle the forest part of the reserve so you wake up to the view of animals roaming outside your room. It's just beautiful!" says Helen. Phinda holds the big 5. You can expect to see a variety of game including the Cheetah, White and Black Rhinos and the Nyala Antelope.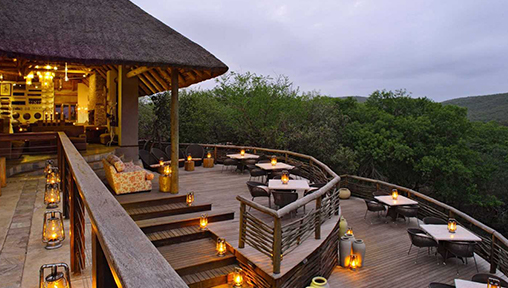 Source: andBeyond Phinda Mountain Lodge
We once went back to celebrate New Year's at Phinda Mountain Lodge, and saw a Cheetah chase its prey which was quite incredible - a New Year's morning we'll never forget!". Higher up in altitude, Helen's favourite &Beyond Phinda Mountain Lodge offers a more varied animal sighting. Cheetahs galore, the Lodge rests on the crest of a mountain, and gives you dramatic views of the landscape and a great chance of viewing the Big 5.
2. Madikwe Safari Lodge Game Reserve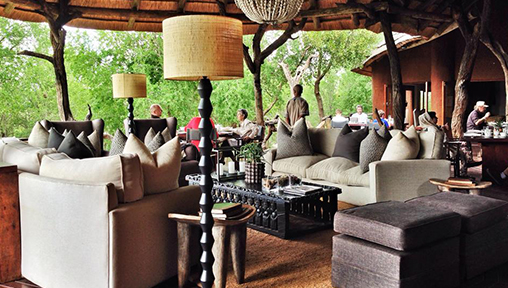 "Madikwe is a must visit due to the superior number of animal viewings you get to see in the reserve and particularly if you have a love for photography like me". It is home to 66 different mammal species, including the big 5 and is one of South Africa's largest game reserves. Helen visited the game reserve 2 years ago, and fell in love with the gorgeous landscape and animals that she and her family spotted - including wild dogs hunting at night!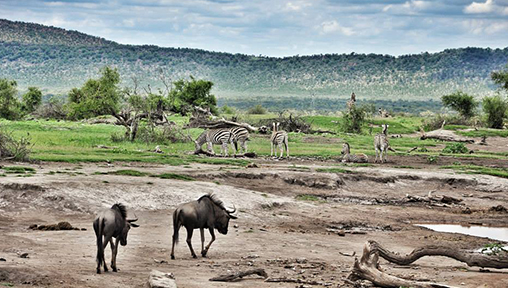 Whether it's dining in the bush, star gazing or simply taking in the views at the lodge's swimming pool, you are sure of one thing. A safari experience like no other!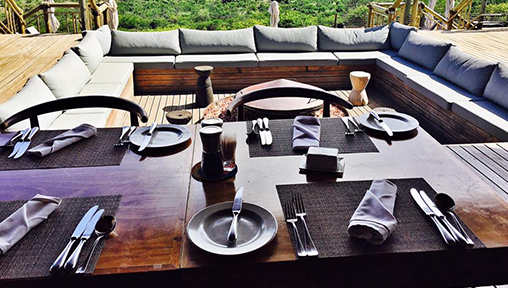 Nambiti Hills is a 5-star luxury property right in the heart of the Nambiti Game Reserve.
"While they don't have quite the same capacity of animals at other reserves such as Madikwe, the ambiance and interiors of this game park were unbelievable and the best we've ever been to."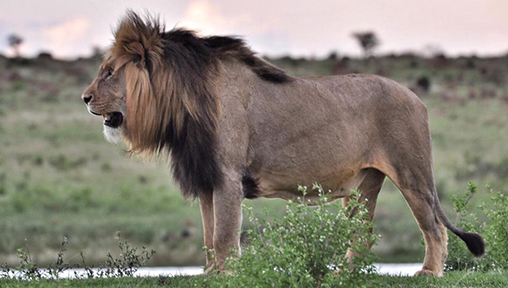 Luxuriously pampering (yes, they have a spa too!), Nambiti Hills offers that perfect romantic safari getaway with plenty of lion watching included.
Need more safari in your life? Get your hands on the Safari inspired collection at Seran Ghetti or follow Helen Grisdale on her designer journey at https://www.facebook.com/seranghetti/
Unless otherwise stated, all photos in this article are the property of Helen Grisdale.