Immensely popular with tourists, Hoi An, a UNESCO World Heritage Centre is an easy holiday getaway that offers a great mix of culture and delicious food! Perfect for long weekends or to simply languish away weeks in the heart of Vietnam, there's plenty to keep you busy at this culturally rich town.
The Almanity Hoi An Resort and Spa is an oasis of calm in the heart of Hoi An. Smack bang, in the middle of all the action and a mere 5-minute walk from the historical centre, their location is great if you want to stay in lush, quiet surroundings yet close to the key sights.
The Resort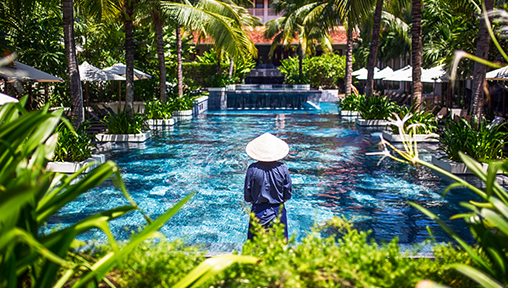 Expect boutique style facilities and a lavish, tempting pool - the key, central feature of the resort. A constant reminder of its cultural roots, the resort grounds are a heady mix of modern and Vietnamese décor, perfectly adding to the quaint asian holiday experience.
Rooms are divided by category and come with low beds (again Asian style) and an open concept area, to allow free flow of energy – a theme that is followed through seamlessly for their spa journeys. A café and a restaurant on the premises accompanied by a sizable in-room dining and poolside menu, give you choice International and local cuisines to sink your teeth into. Not that you need to worry about food when you are in Hoi An!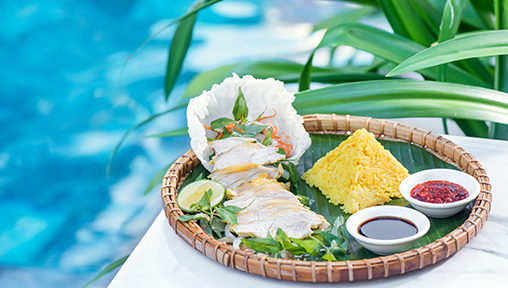 The hotel also offers a wide selection of tours in and around Hoi An. You can try your hand at fishing, lantern making, cooking, or even riding a buffalo! Visit handicraft workshops around the resort, or on a free day, head out into the countryside and experience rural Vietnamese hospitality.
Why Almanity
Spa-inclusive room rates, is what makes this gem of a boutique hotel, truly shine through. With one of the largest spa facilities in Vietnam, *every stay at the Almanity comes with a dedicated 90-minute spa treatment per person, every single day.
Connecting the ancient with modern Vietnam, their My Chi Spa is a modern interpretation of ancient fables that will keep you enthused and coming back for more (we promise!).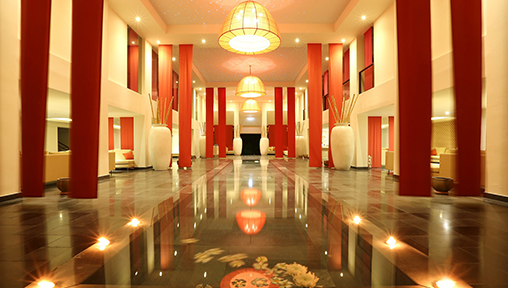 The moment you walk into the Spa, which is a building in itself with over 40 massage rooms - it strikes you as the real talking point at the Almanity. Calm, stunningly designed and indulgent with the aromas of spices wafting through, the facilities put you in the mood for some serious R&R. The staff dressed in their traditional Ao Dai's bring herbal teas, confirm any medical history and then help you choose through your individual spa journey. 
The 90 minute spa treatment includes a massage as well as yoga, tai chi, sauna , steam – a way to balance the body, mind and spirit and leave one totally rejuvenated.
Spa Journeys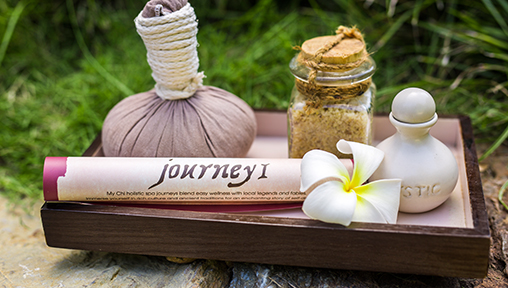 There are 3 essential journeys that are rotated through the week. The legend of one-pillar pagoda, the fable of the one-hundred knot bamboo tree and the legend of the lady moon – all 3 signifying deeper associations with your mind and body as well as ancient fables and customs.
Natural and locally sourced ingredients are used at the Spa by their in house, trained spa experts who use different elements for each journey massage. The Moon Wisdom oil for one, is made with Vietnamese patchouli and agarwood, a recipe blend that has been handed down from centuries of tradition. Whether it's the warm herbal compress or bamboo rolling technique, the journeys are sure to take away all the stress of walking through the old town of Hoi An.
Our favourite?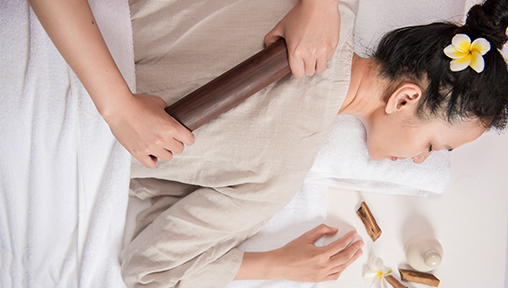 Whatever you do, don't leave until you have tried out Journey 2 or the rolling bamboo massage. A Shiatsu inspired finger pressure technique to balance the body, it is complimented by a deep, warm bamboo roll to release any tension stored in the foot, leg and neck. This ritual is enhanced with the use of an ancient tea tree balm made of menthol and Vietnamese basil – a recipe from far before the Tiger Balm we use today!
Guests are also encouraged to make use of the Silent Sanctuary, where they can practice mindfulness. In monasteries, this silent reflection is a daily practice to lead a healthy life.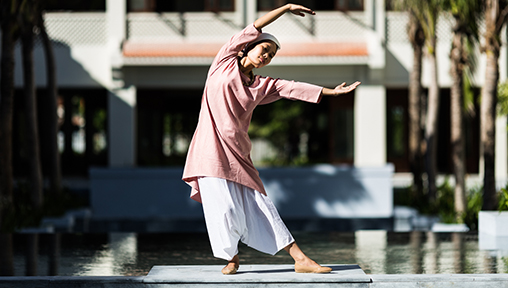 The personal attention given at the Spa is necessary as well as indulgent. From (addictive!) herbal tea, cold towels and setting you up for your next appointment, your spa guide will take you through each step of the journey and make sure you never want to leave! The good news? There's more to look forward to the next day!
The Almanity Resort & Spa promises to be an ocean of calm during your hectic travels in Vietnam, and it is exactly that. But with a sparkling cherry on top - The My Chi Spa!
*You can always opt out of the spa inclusive rate, but that would mean missing out on this incredibly rejuvinating experience.
For more details or to make a booking visit The website, Facebook page or simply call +84 235 3666 888. Almanity Resort and Spa.