Whisky has always had its share of loyal followers, but over the past few years, it has garnered a new fan base. For first timers, whisky can be intimidating. But if you get past the first throat-numbing sip, the complex notes begin to taste like home.
Well if you're an amateur at whisky, we're sure you've heard of sayings such as "Whisky is like wine, the older the better." But how much truth does this hold?
Vanilla Luxury reached out to the whisky expert, Brendan Pillai of The Single Cask to help clear all the common fallacies about whisky.
"The wonderful world of whisky is filled with a variety of flavours and packed with history – as well as misconceptions. Of these misconceptions, there are 5 which tend to make an appearance from time to time and it is time to set the record straight and debunk these pesky myths once and for all." Says Brendan
Myth #1: Single malts are better than blends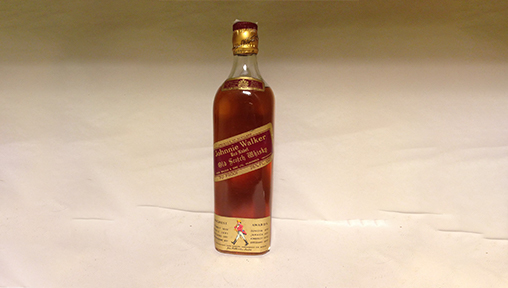 Even bottles of Johnnie Walker Red Label from bygone eras have been known to stand up and be counted against their single malt counterparts.
While the general consensus may lean towards a preference for single malts over blends, the statement above is grossly incorrect as it is based on misinformation or even prejudice. While there are some blends out there which people tend to avoid for one reason or another, the same can be said for certain single malts.
This prejudice stems from the provenance of blends and how they are formed from a mixture of malt whiskies from various sources as well as some inexpensive grain whiskies. What people tend to forget is that blending is a form of art and it takes years of practice and an exceptional nose and palate to keep things consistent and yet interesting year after year, decade after decade.
Blends are also made with the mass market in mind and so while they may be the cheaper option, it would be unfair to think of them as the inferior option.
At the end of the day, it is all down to personal preference and we have it on good authority (having tasted a fair few whiskies over the years) that some of the blends which were made in bygone eras could mix it with the best single malts out there.
Myth #2: Water should never be added to whisky

Water and whisky can go hand in hand, but only in moderation.
Wrong. This is another situation where personal preference comes into play and it is up to the drinker to decide if a whisky needs the addition of water. We tend to advocate the addition of water in whiskies at The Single Cask and this is showcased by the serving of whiskies with a jug of water and a pipette.
The addition of water aids in the release of the more aromatic components in the whisky and allows for the alcohol to mellow in order for the other hidden flavours to emerge.
While there is nothing wrong with adding water to whisky, care must be taken to ensure that it is done so in moderation. Too much water may result in the loss of some of the aromatic and flavour elements due to over-dilution, but this is once again subjective.
Myth #3: Official expressions are better than independent expressions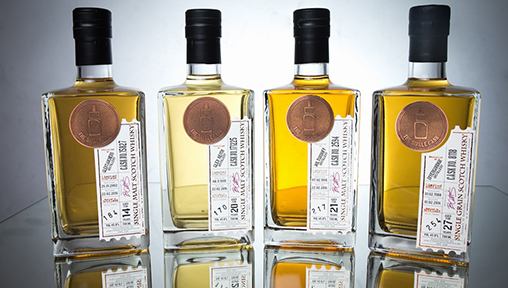 Independent expressions can provide a greater understanding of the lesser known distilleries.
While some official bottlings can be better than their independent bottling counterparts, this would be a blanket assumption which is inherently incorrect. Official expressions tend to be a vatting of different casks from the same distillery and these casks are added in a specific proportion in order to create a specific flavour profile.
This approach allows for a certain level of consistency which can be achieved on a regular basis, but this approach can't be replicated by independent bottlers as they don't have the same level of access to casks from a specific distillery. This usually means that independent expressions are crafted from a single cask or a number of casks from that distillery.
The resulting expression may be fundamentally similar or different from its distillery counterpart, but the purpose of independent expressions would be to showcase a snapshot of a distillery's character based on the casks made available to the bottler. As such, these expressions will be inherently limited due to the number of casks the bottler has access to, but this would also make these expressions that much more special.
Independent expressions are also the best way to find out more about a distillery that one would normally not come across. As the majority of distilleries in Scotland are workhorses which function only to provide whiskies for blending purposes, the distillery's house style tends to remain a mystery to most drinkers as there are no official expressions available.
Independent bottlers look to remove some of that mystery by acquiring and bottling casks from these workhorse distilleries in order to provide drinkers with an idea as to what to expect when they come across expressions from these workhorse distilleries.
The popularity of independent bottlers such as Gordon & MacPhail, Signatory Vintage and even legendary bottlers such as Samaroli and Cadenhead is testament to the quality of the casks available to them as well as the quality of the whiskies they have bottled over the years.
While The Single Cask may be a relatively new independent bottler (having bottled expressions since 2010), we are fully committed to sourcing, acquiring and bottling quality casks from both the well-known and the lesser known distilleries.
Myth #4: All whiskies are smoky

The Glendronach 18 Years Old is a great example of an unpeated whisky which is adored by many for its rich and sherried aromas and flavours.
Incorrect. While there seems to be a preference (that word again) for the smokier whiskies which are traditionally produced by the distilleries on Islay, to suggest that all whiskies are smoky would be a gross misconception.
For every Ardbeg, Lagavulin and Laphroaig, there are distilleries such as Aberlour, Balblair and Glendronach which are known for producing high quality unpeated whiskies which are enjoyed around the world.
It is generally accepted that those who are new to whisky should not start their journey with a peated whisky as the strong phenolic flavours may put them off ever touching another glass of whisky again. This is why it is better to start with the lighter styles produced by the Lowland and Speyside distilleries before working one's way towards the stronger and more robust styles of whisky produced by the distilleries in Campbeltown and Islay.
The vast majority of the whiskies available at The Single Cask would fall under the unpeated category and this allows for an exploration of the different styles produced by a multitude of distilleries. However, there are a number of peated whiskies available which provide a rather interesting spectrum of flavours which range from lightly peated to the heavily peated behemoths.
Myth #5: Older is better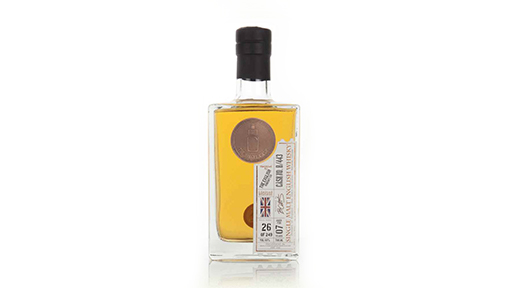 Expressions such as The Single Cask's English Whisky Company 7 Years Old are an excellent example of how younger whiskies can be amazing as well.
This would be the oldest and most enduring myth in terms of the whisky industry and while it may have some basis in fact, such a blanket statement is misleading. There are a number of distilleries which produce Non-Age Statement (NAS) whiskies which are consistently ranked among the best in the category and some of these expressions include the highly celebrated Aberlour A'Bunadh, Ardbeg Uigeadail and Laphroaig PX Cask.
While whiskies with a high age statement are considered to be highly desirable and collectible, it must be said that age should not be taken as a mark of quality.
To put this in rather simplistic terms, consider the following phrase: "Just because it's old, doesn't mean it's good. And just because it's young, doesn't mean it's bad."
We tend to stock a number of different expressions at The Single Cask and while there are a handful of whiskies without an age statement, the youngest whisky with an age statement would be 6 years old and the oldest in our collection would be a staggering 58 years old.
With regard to our range of independent bottles under The Single Cask brand, the youngest expression would be an American Sour Mash from Tennessee which is 5 years old (and will be available at the bar very soon) and the youngest whisky would be a 7 year old expression from St George's distillery. At the moment, the oldest expression in our range is a 27 year old Invergordon single grain whisky which is a superb example of just how good an aged grain whisky can be.
By debunking these myths, we hope that we have provided you with a better understanding of the whisky world and we definitely encourage you to try as many expressions from as many distilleries and regions. Be adventurous and try something new today. You might even end up finding a new favourite expression or distillery.
Don't know where to start? Visit The Single Cask at #01-25 Chijmes Caldwell House, 30 Victoria Street, Singapore 187996. Alternatively, follow them on Facebook to know about their latest events, happenings and deals.