Long gone are the days when women had to choose between being a stay-at-home-mum or following their dreams in the world of business. A term now coined as "mumpreneurs" have been making the buzz everywhere, it is an adjective used to describe mothers who have decided to start a business in their pursuit to both live their entrepreneurial dreams and look after their children at the same time.
In line with Mother's Day, we have brought together 5 commendable mums, based in Singapore, who do not just do a phenomenal job in the boardroom, but also manage to be extraordinary mothers at home. Read on to find out more about these women who no doubt mean serious business.
Ashley Soh
Founder: BlowplusBar
Mother of 2 boys: Isaac (7) and Abel (4)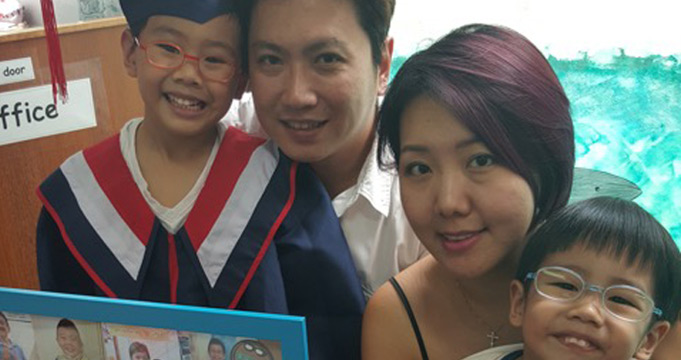 Ashely Soh is a mother to two boys and the co-founder of Blow+Bar, Singapore's first lifestyle grooming bar that offers guests blowouts and manicures with wine. It is a place for busy urbanites to come with their friends to sit back, relax and be pampered.
Vanilla Luxury: What is the greatest advice you can give to aspiring mumpreneurs?
Ashley Soh: Have a goal and big picture in mind, be prepared to give it your all. Support from family and friends are a must! My partner, Diana and I envisioned Blow+Bar to be a brand that will work in many markets, and since then we have expanded to Jakarta, Indonesia. We will be opening our flagship store in another country in the next few months!
Vanilla Luxury: The most rewarding part about starting your own business?
Ashley Soh: Having the freedom to manage my own time and hearing clients tell me how much they love our concept and services!
Vanilla Luxury: What is your go-to hairstyle that will take you from a meeting to a luncheon and down to mummy duties after?
Ashley Soh: I like short styles. My go-to style has to be Blow+Bar's signature blowout look #Volume! Sleek bouncy hair with a bit of texture!
Olga Iserlis
Founder: Twise
Mother of 2: Marc (27) and Danielle (21)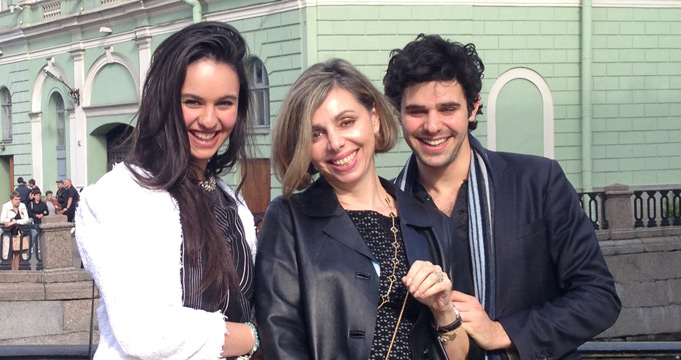 An amazing mum and the go-to woman for high-profile events in Singapore and the region, Olga Iserlis' clients include renowned brands like Audemars Piguet, Van Cleef & Arpels, Christian Louboutin, UBS, National Gallery and Marina Bay Sands, just to name a few. With her unconventional approach of not having a website, Olga states that this is deliberate as all her projects are "very niche and personal". Follow her on Instagram at #eventsbyolga to see more of what she does.
Vanilla Luxury: Your go to lipstick shade regardless the occasion?
Olga Iserlis: I love YSL sheer candy glosses. They are fabulous moisturisers; very natural looking and non sticky. I carry it everywhere I go to - day and evening.
Vanilla Luxury: How did you get started with Twise and what keeps you going?
Olga Iserlis: I have started my work over 16 years ago with being involved in the charity fundraiser. However, I believe, the communication and connections I have developed started even before that when I had a totally different business - a company called "Brooklyn Bagels'. Due to this business, I met many people in F&B and Hospitality, and developed very strong connections with many Singapore companies who eventually become my partners, supporters and clients.
Vanilla Luxury: What are some of the key elements of planning a high profile event?
Olga Iserlis: Passion, curiosity, no fear to think out of the box, creativity, very hard work, vision, good communication skills, and understanding of the task and client.
Amanda Dyer
Founder: Maison by Amanda Dyer, Living 360 and Mompreneur 360
Mother of 2 Daughters: Asia Rose (9) and Isabelle (2.5)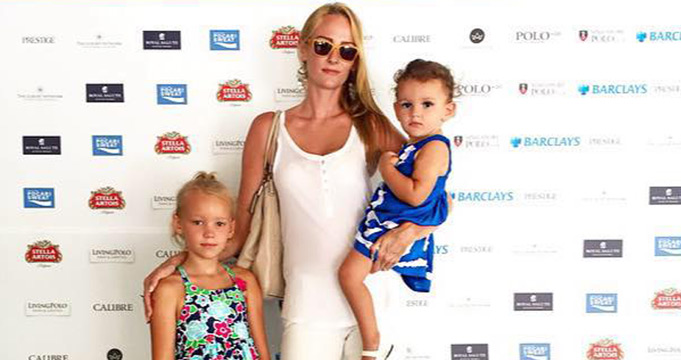 Amanda Dyer is a mum and a successful entrepreneur in many different fields. She started with her passion project of a chic homeware brand that produces high quality products and fragrances called Maison by Amanda Dyer. As a social media influencer, she runs over 30 different platforms on Facebook where she has created micro-ecosystems for expats and alike. She also runs two online magazines, Living 360, which focuses on health, travel and fashion and Mompreneur 360, a platform for Singapore based mumpreneurs to be able to connect.
Vanilla Luxury: The handbag that will take you from a meeting with a client to mummy duties?
Amanda Dyer: My beige Prada Vitello Daino shoulder bag usually does the trick. Amongst the iPad, notebook and Montblanc pen, you will also find some nappies, wipes and some snacks & treats.
Vanilla Luxury: Give us a few tips and tricks for staying organized?
Amanda Dyer: Keep a 'to-do' list, or in my case, keep several. It's really an old school way of doing things but it seems to work for me. I often also sleep with my notebook and a pencil next to my bed. I will remember things at the oddest times and am quick to write them down. From there I will input everything into my calendar, which is synched to my phone and all other devices. The more tasks you record and input, the better organised you will become.
Vanilla Luxury: With so much going on, how many hours in a day do you allocate to work?
Amanda Dyer: For me, I split my work schedule around my children's schedules. They are my first priority and time spent with them is of paramount importance. I will conduct business meetings between 10am and 3.30pm. These are when my children are at school, and that's been my routine. From 4pm to 7.45pm (their bedtime) is dedicated to the girls. Seeing that I have a home office, I get back to work again from 8pm to about 2am.
Subashini Balakrishnan
Founder: Saree Sense
Mother of 2 children: Aditya (3) and Anjuna (1)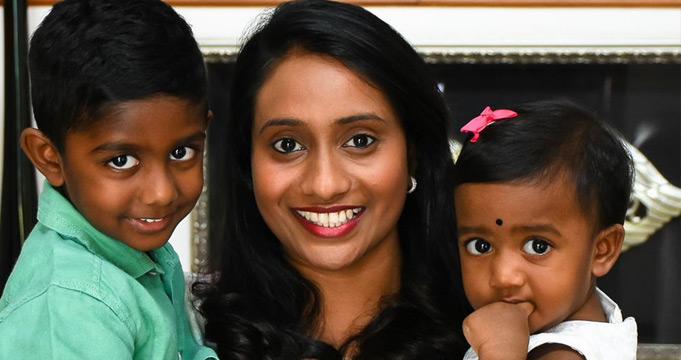 Mother and founder of local fashion label, Saree Sense, Subashini Balakrishnan is set to change the way people view the traditional 6-yard cloth. The label has repositioned the adornment of sarees by treating the entire cloth as a canvas of artistic expression, thus moving the saree away from its customary intent, to a outfit of choice for the Urban Chic dresser to wear to a myriad of events.
Vanilla Luxury: How much did your career change pre and post baby?
Subashini Balakrishnan: I had always thought about what kind of mother I wanted to be, and prepared for it ahead of time. I wanted to stay home for a few years and later work flexi hours, so I started a business even before I conceived my first baby just so the business would have matured to a point where it would be worthy to resign my full time job when I had to. But I must say, raising a kid at home and nursing a startup was a crazy idea. Both babies needed much attention and I can only thank wonderful family support from my parents for my survival.
Vanilla Luxury: What's the greatest milestone you've achieved so far?
Subashini Balakrishnan: Multitasking - I now run my own business, raise 2 children and play an integral role in my husband's startup venture. It's as busy as I can get but I thoroughly enjoy my day. I feel I have the best of both worlds, being a mother and a career woman.
It keeps me happy so that I can be the best mother I can be when I am home. It's a weird combination of wanting to be out so that I want to be home again.
My greatest achievement is having had launched my first collection, showing it at my debut fashion show, at the Esplanade, walking down the runway with my models with a big belly - 7 months pregnant with my second kid.
Vanilla Luxury: As a mum, I wish I was better at...
Subashini Balakrishnan: Having some patience towards my children. Sometimes I try and do too many things, and in turn have little or no energy left for my kids and their tantrums. I should seek a good balance between work and home so that I have enough capacity to handle my children's needs in a calm way. Easier said than done.
Renee Lodens
Founder: TravelShopa
Mother of 2: Eva (4) and Mikey (2)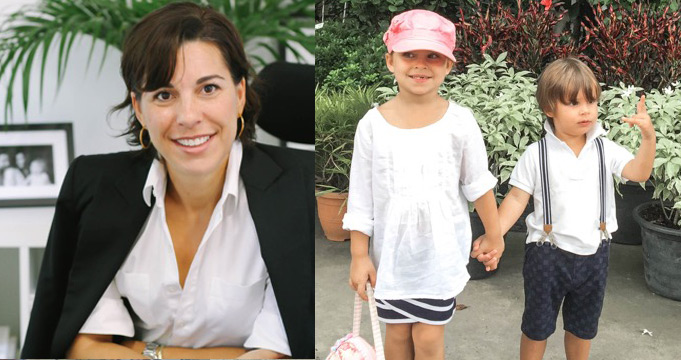 Together with being a mother, Renee is also the founder of Travelshopa. A brand that is described as 'the bible of shopping'. It's an online platform where style conscious shoppers can find out about cool emerging designers and indie retailers. They are solely focused on promoting local brands offering fashion and homewares. They are set out to position the hottest shopping spots in 13 cities in Asia and west coast USA.
Vanilla Luxury: The best piece of advice you've received so far?
Renee Lodens: Do what you love, love what you do. Build a business that you can manage from anywhere, at any time of the day.
Vanilla Luxury: What's the biggest challenge for a mumpreneur in Singapore and how can one overcome it?
Renee Lodens: Many mumpreneurs start a business without understanding the importance of the 'business' component - education around strategy, finance, marketing, and people management is critical to creating a sustainable business.
Vanilla Luxury: Your favourite kid-friendly activity in Singapore?
Renee Lodens: A favourite is definitely horse riding at Turf City, and the ability to go swimming whenever.